OUTFRONT's proprietary data platform discovers and measures target audiences in the physical world by leveraging aggregated, anonymized sources of location data to attribute estimated impression counts, dwell time, and audience segmentation for OUTFRONT inventory.

Using the power of smartSCOUT™, national and local brands alike can efficiently plan and spend campaign budgets to target key audiences and align with traffic trends in desired market(s).
8K+
Audience characteristics available
Source
Acxiom, Claritas, Epsilon, 2023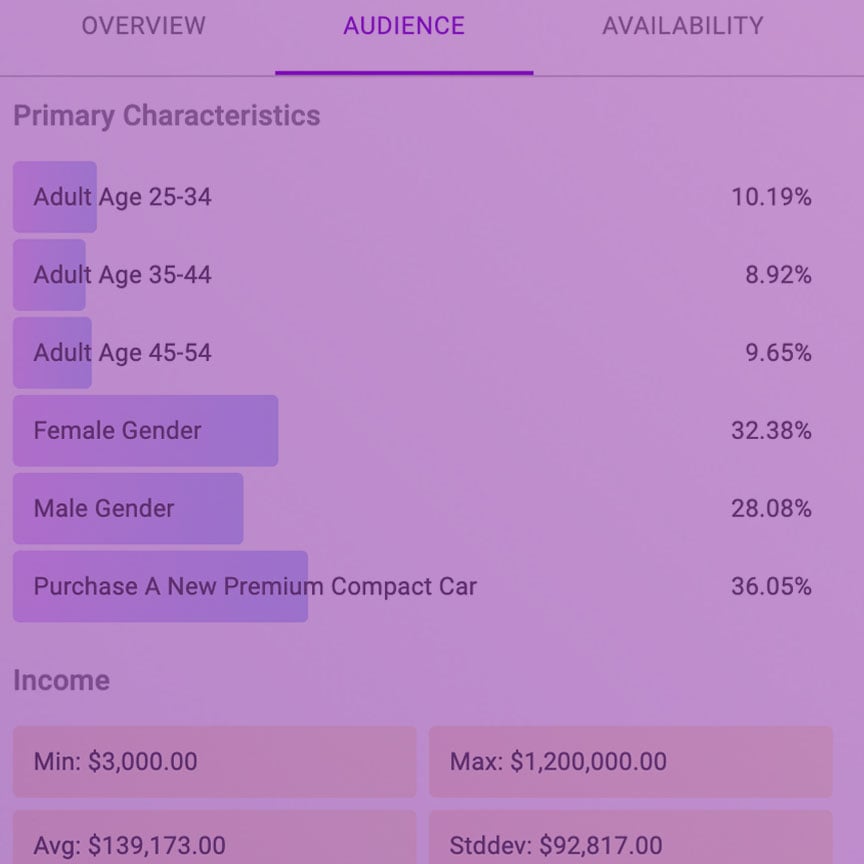 IDENTIFY AUDIENCES
Leverage our database containing thousands of audience segments from top data providers, pinpointed against OUTFRONT's premium collection of OOH assets.