Environment
Social Governance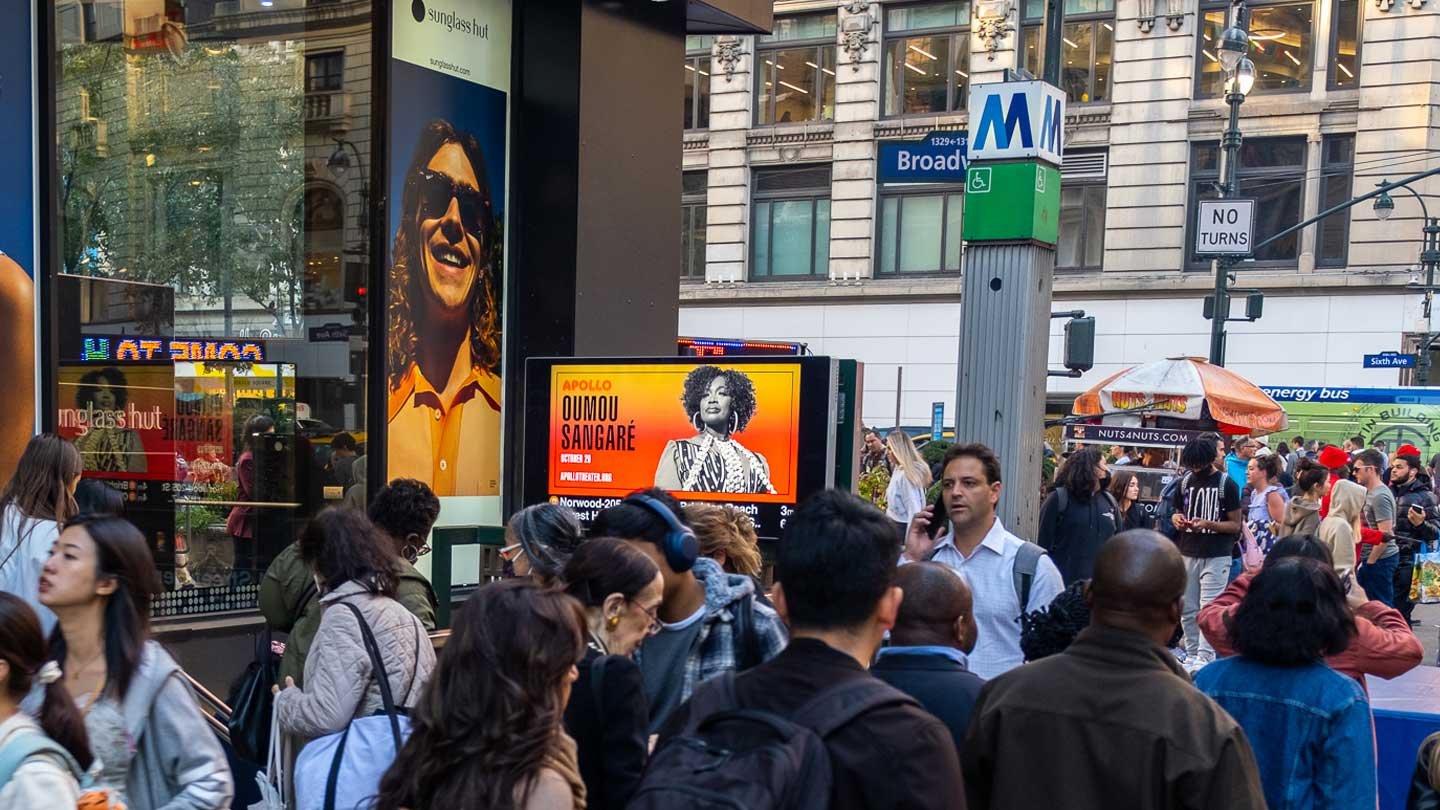 Our leadership in the out of home industry and our role as a connector of diverse audiences is predicated on our ability to conduct our business in a sustainable way that considers the interests of all our stakeholders – from employees and local communities to investors and customers. Every day we are committed to managing Environmental, Social, and Governance ("ESG") risks and opportunities so that we can unlock greater value.

We are pleased to present you with OUTFRONT's 2022 ESG report. It reflects our ESG strategy, key initiatives and performance data for calendar year 2022, as well as future and ongoing efforts to evolve our approach to ESG.
Business Practices: How we're empowering a culture of integrity, advancing responsible advertising and promoting strong leadership and corporate governance practices across every level of our business.


People: What we're doing to create a workplace where employees feel engaged, rewarded, and empowered.


Social Responsibility: How we leverage our reach to help advocate for social causes and inform the general public in times of need.


Environmental Footprint: Our work to continuously improve our environmental performance across our footprint.
As we continue to build our ESG approach and reporting, we will share updates and progress along the way. We invite you to review the disclosure and follow us as we continue to make progress and improvements into the future.
For any questions or additional information, please contact us at 
ESG@outfront.com
.