2K develops and publishes interactive entertainment for PC, console, and mobile platforms. 2K partnered with OUTFRONT and ran a VIDEO mobile campaign to promote their Pro Wrestling trading card events. In conjunction, they ran OOH utilizing sequential billboards, posters, digitals, and a wallscape, delivering an overall branding and amplifying reach around the St. Louis downtown area.
Media Feature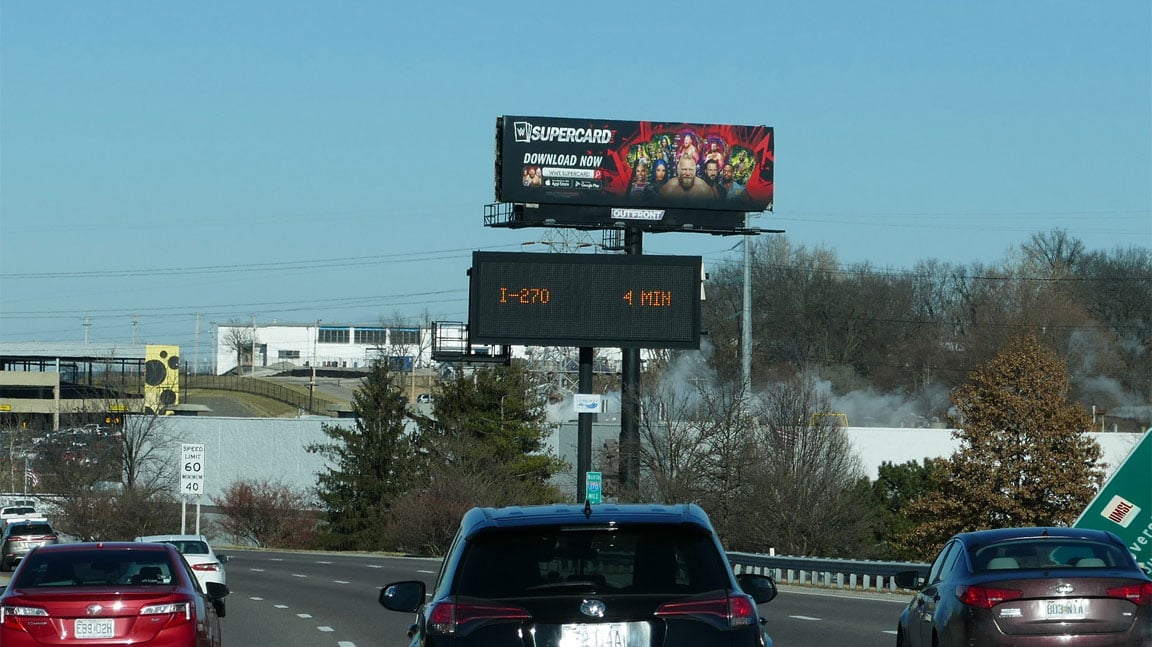 Strategically Placed
2K utilized static and digital billboards along major interstates in the downtown St. Louis area to target specific venues that held wrestling events.

Proximity Taregting
2K used Proximity Targeting to reach audiences within a 15-mile radius surrounding the America's Center, where the WWE was holding a main event.

Creative Excellence
2K used different creatives, all visually consistent, and a 30 sec. VIDEO mobile campaign displaying new products and events they have to offer. QR codes were utilized and prominently placed in select areas.
DISCLAIMER: OF COURSE, THE RESULT OF ANY CASE STUDY ARE SPECIFIC TO ITS FACTS. WE CAN'T GUARANTEE THAT ANY OTHER CAMPAIGN WILL DRIVE SIMILAR RESULTS, INCLUDING INCREASED TRAFFIC, END-USER ACTIVITY (CLICK-THROUGH OR SECONDARY-ACTION RATES), OR REVENUE.