Afrezza, an inhaled insulin for diabetes management, utilized OUTFRONT Studios and OUTFRONT's Mobile Network to drive awareness of their product.
300%
Lift in Search of Afrezza
Media Feature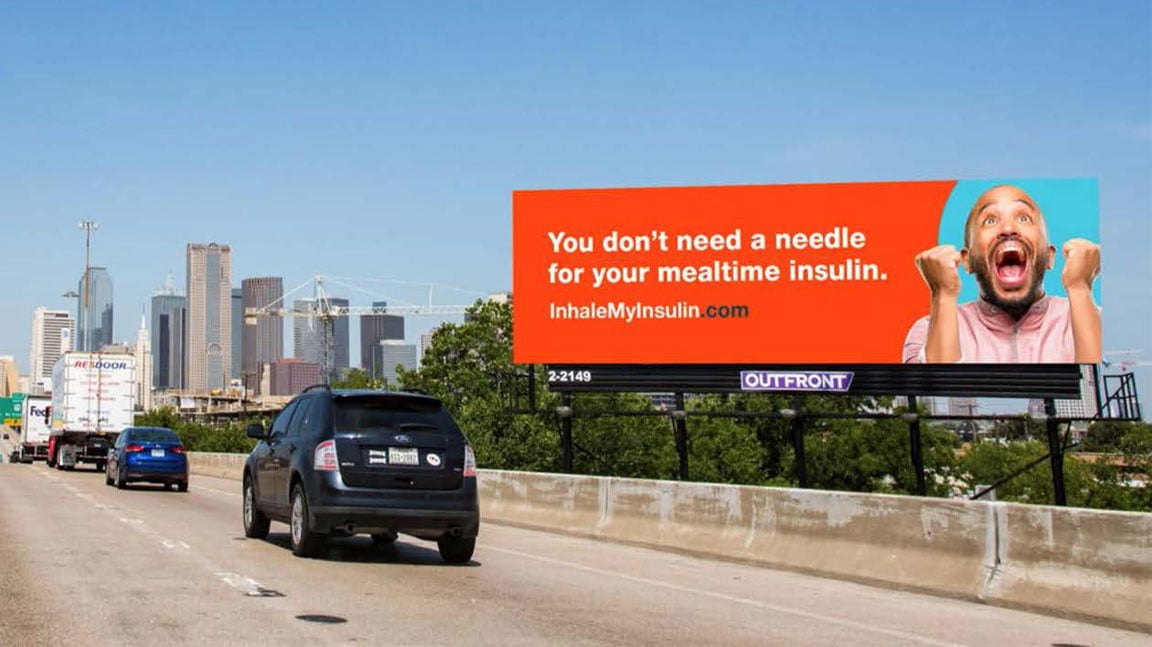 Consultation
Afrezza kicked off their exploration of OOH with a consultation with our sales and creative teams. Afrezza stressed that they received no ROI from their TV spots. This preliminary discussion informed their media selection and provided a deep understanding of how their existing creative would be formatted for OOH.

Creative Excellence
During consultation, Afrezza informed OUTFRONT Studios they only wanted to spend $150K. Upon deeper understanding of OOH and how well it pairs with mobile advertising, Afrezza upped their budget to $300K with OUTFRONT Studios designing the entire campaign. The campaign featured a vanity URL to drive search of the brand.

Attribution
The campaign posted in Houston and Dallas with an OUTFRONT Mobile banner and custom landing page overlay.


DISCLAIMER: OF COURSE, THE RESULT OF ANY CASE STUDY ARE SPECIFIC TO ITS FACTS. WE CAN'T GUARANTEE THAT ANY OTHER CAMPAIGN WILL DRIVE SIMILAR RESULTS, INCLUDING INCREASED TRAFFIC, END-USER ACTIVITY (CLICK-THROUGH OR SECONDARY-ACTION RATES), OR REVENUE.