Battle Born
Injury Lawyers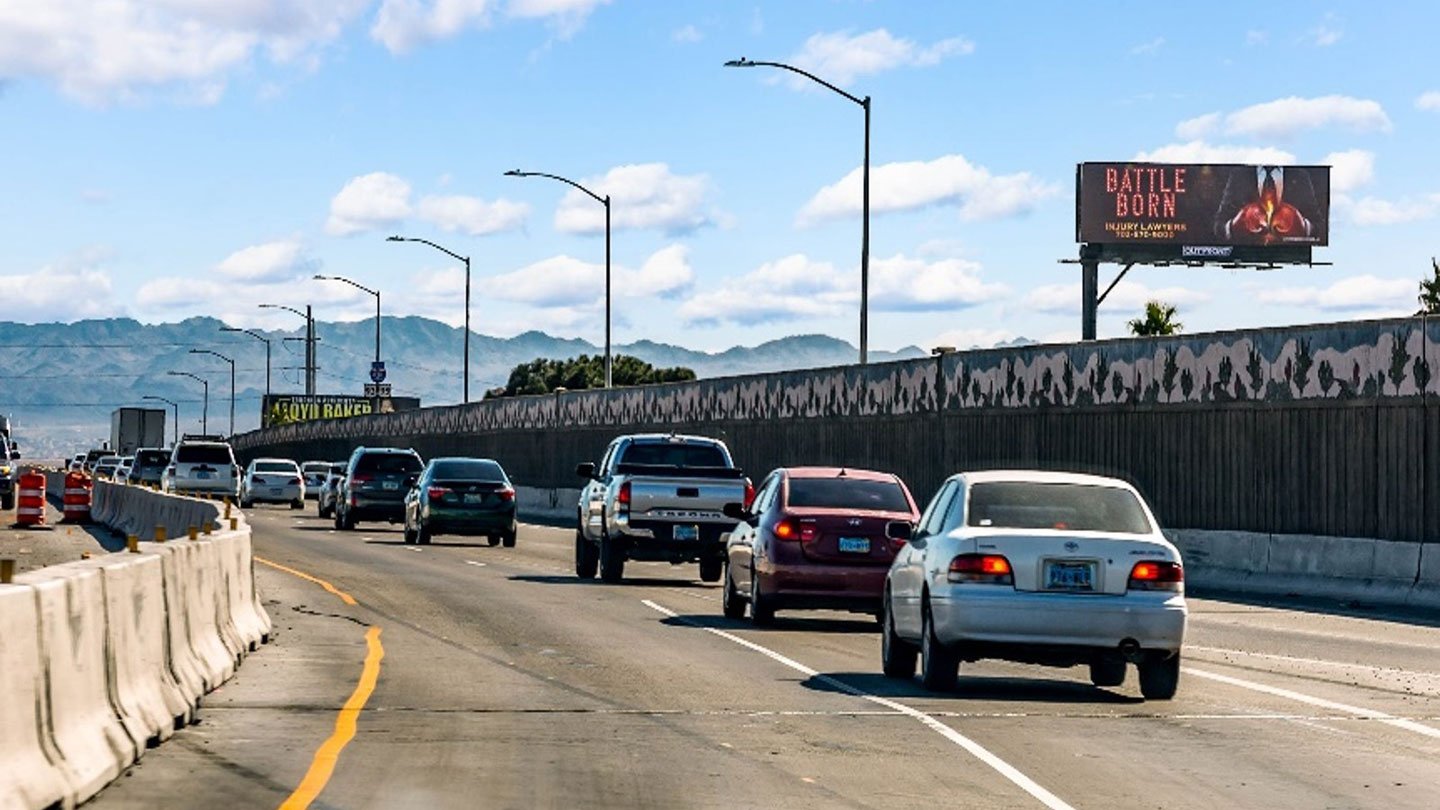 Battle Born Injury Lawyers, a top-rated personal injury firm founded by native Nevadans, serves Las Vegas plaintiffs injured in auto accidents, catastrophic injury, medical malpractice, product liability, workers compensation, and more. They regularly utilize OOH alongside other media for continual branding and awareness as one of the major challenges they face is that people say they don't know who is behind the brand.
Media Feature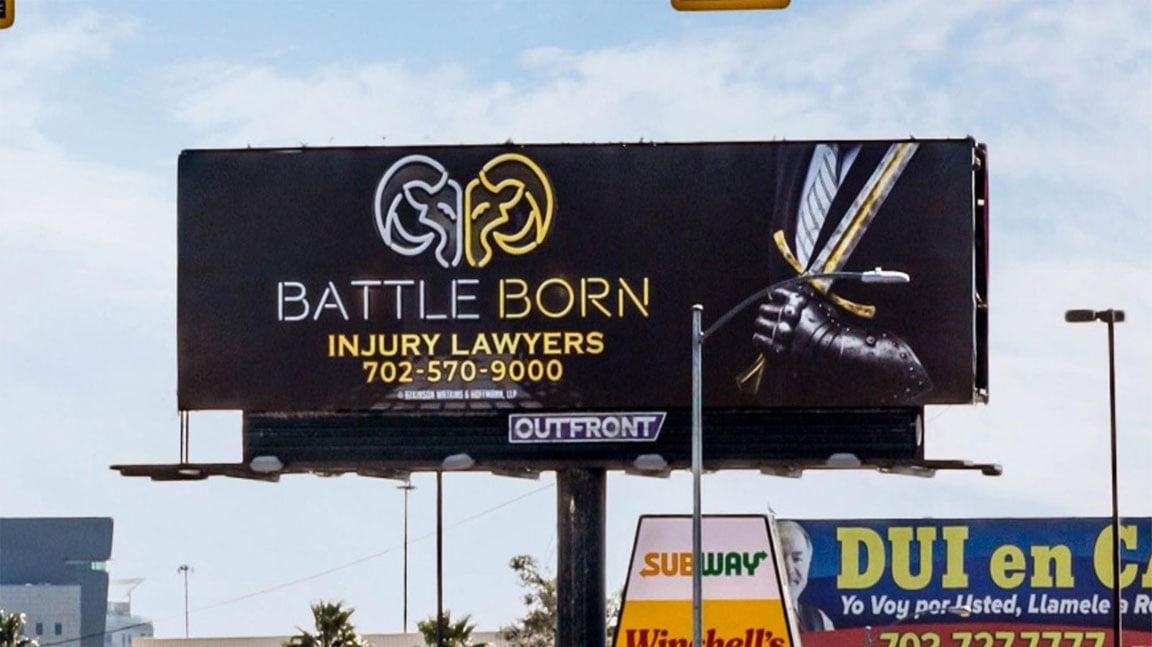 Strategically Placed
Battle Born utilizes 9 rotary bulletins for year-round promotion. Rotating locations allows for constant promotion in new areas as well as opportunities to regularly change out the creative to keep the messaging fresh.

Creative Excellence
Battle Born's creative is bold, impactful, and award winning! Battle Born won the 2022 Golden Gavel Award for best outdoor ad. This is a major accomplishment as The Golden Gavel Awards recognizes and awards the top legal advertisements across the country in a variety of media categories during the Trial Lawyer Summit in Miami each year.

Client Praise
"Potential clients use our billboards as the final reminder and push to call our firm. When we change the vinyl's there is an increase in calls because it's fresh and pops out!"
- Crystal Martin, Marketing Coordinator


DISCLAIMER: OF COURSE, THE RESULT OF ANY CASE STUDY ARE SPECIFIC TO ITS FACTS. WE CAN'T GUARANTEE THAT ANY OTHER CAMPAIGN WILL DRIVE SIMILAR RESULTS, INCLUDING INCREASED TRAFFIC, END-USER ACTIVITY (CLICK-THROUGH OR SECONDARY-ACTION RATES), OR REVENUE.