Health insurer organization BlueCross BlueShield's ads boarded Washington, D.C.'s Metro buses for a campaign targeting Federal employees during 2022 open enrollment season. In order to discover how effectively the ads resonated and drove website visitation, OUTFRONT worked with StreetMetrics, an independent third-party measurement and attribution provider.
Media Feature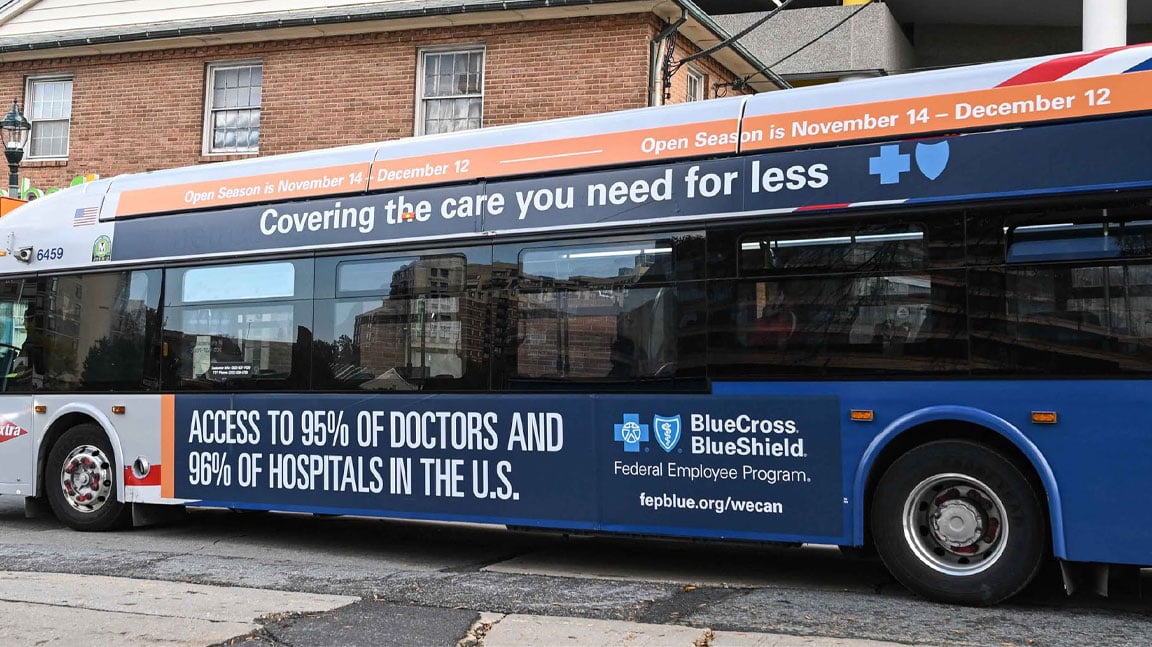 Strategy and Execution
- Market: Washington, D.C.
- Ad formats: Kongs with Headliners (50 buses), Ultra Super Kings (25 buses)
- Campaign duration: Six weeks (Oct. 31-Dec. 11, 2022)
- Methodology: Control vs. Exposed
Highlights and Results
- Those exposed to the ads were 300x more likely to visit the BlueCross BlueShield website than those not exposed.
- Visitation rates increased nearly 2000% over the course of the campaign, from .2%to 3.5%.
- Despite one format appearing on twice as many buses, on a per-unit basis, the two formats performed at similar rates.
- The Homepage was the most visited page, accounting for over 52% of total visits.
DISCLAIMER: OF COURSE, THE RESULT OF ANY CASE STUDY ARE SPECIFIC TO ITS FACTS. WE CAN'T GUARANTEE THAT ANY OTHER CAMPAIGN WILL DRIVE SIMILAR RESULTS, INCLUDING INCREASED TRAFFIC, END-USER ACTIVITY (CLICK-THROUGH OR SECONDARY-ACTION RATES), OR REVENUE.