Boston based cybersecurity firm, Cybereason, used Digital OOH as an unconventional, strategic platform to engage and recruit top potential employees in the market.
78%
More Traffic in the First Week of the Campaign vs. the 2017 Weekly Average
797
Unique Views in the First week of the Campaign
Media Feature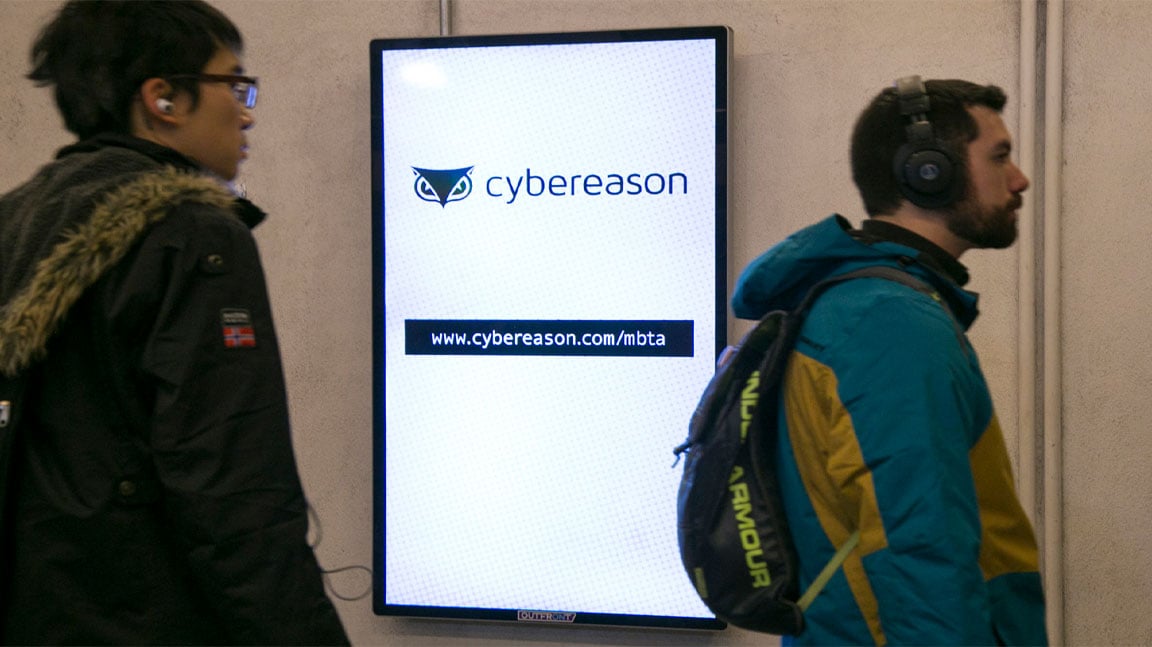 Strategically Placed
Digitel Liveboards at select MBTA Subway Stations reached commuters in a captive environment.

Creative Excellence
To engage their tech savvy target audience, the creative contained a code to solve along with a vanity URL that drove website visits.

One-To-One Connection
Cybereason gathered contact information from the vanity URL to initiate future follow ups and screen for recruitment. Any commuter who cracked the code was deemed someone of interest for employment.

Client Success
Our office was buzzing about our first OOH campaign, I've been seeing them on my daily commute! Let's talk about how we could expand this campaign into.


DISCLAIMER: OF COURSE, THE RESULT OF ANY CASE STUDY ARE SPECIFIC TO ITS FACTS. WE CAN'T GUARANTEE THAT ANY OTHER CAMPAIGN WILL DRIVE SIMILAR RESULTS, INCLUDING INCREASED TRAFFIC, END-USER ACTIVITY (CLICK-THROUGH OR SECONDARY-ACTION RATES), OR REVENUE.