Being named one of the most influential law firms in America, Disparti Law focuses on personal injury cases in the greater Chicago and Tampa areas. This campaign's objective was to create brand awareness with a shareable creative highlighting the hashtag Larry Wins. This campaign focused on targeting lower income households located in the north and southwest corridors of Chicago.
4.25
Static Bulletin Frequency
Media Feature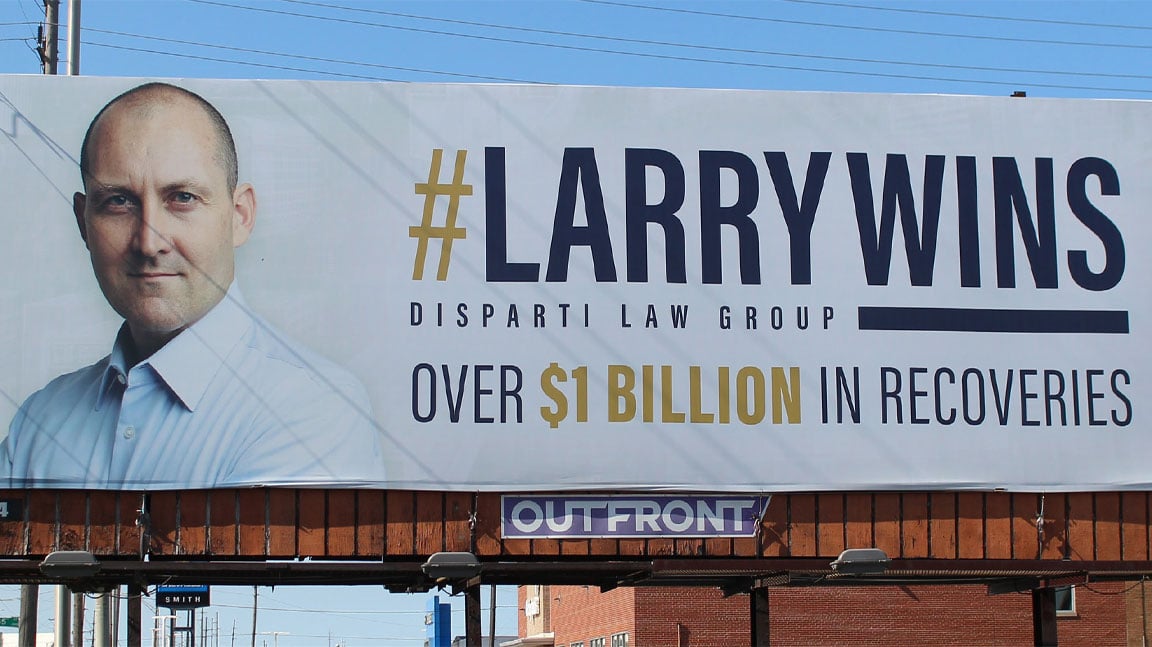 Strategy
Disparti Law utilized 15 OUTFRONT digital and static bulletins focusing in the north and southwest corridors of the Chicagoland metro.

Results
This campaign generated over 200 million impressions over the course of a year. With dynamic creative changes throughout the year, including holiday messaging and funny call to actions, this campaign increased brand awareness for Disparti Law.


DISCLAIMER: OF COURSE, THE RESULT OF ANY CASE STUDY ARE SPECIFIC TO ITS FACTS. WE CAN'T GUARANTEE THAT ANY OTHER CAMPAIGN WILL DRIVE SIMILAR RESULTS, INCLUDING INCREASED TRAFFIC, END-USER ACTIVITY (CLICK-THROUGH OR SECONDARY-ACTION RATES), OR REVENUE.