Dr. Green Thumb's is a cannabis dispensary serving high-quality cannabis throughout California. Hoping to increase product sales and store visitation at their San Diego location in La Mesa, the company utilized both OOH and a targeted mobile campaign to grow sales and bring customers into their dispensary.
Media Feature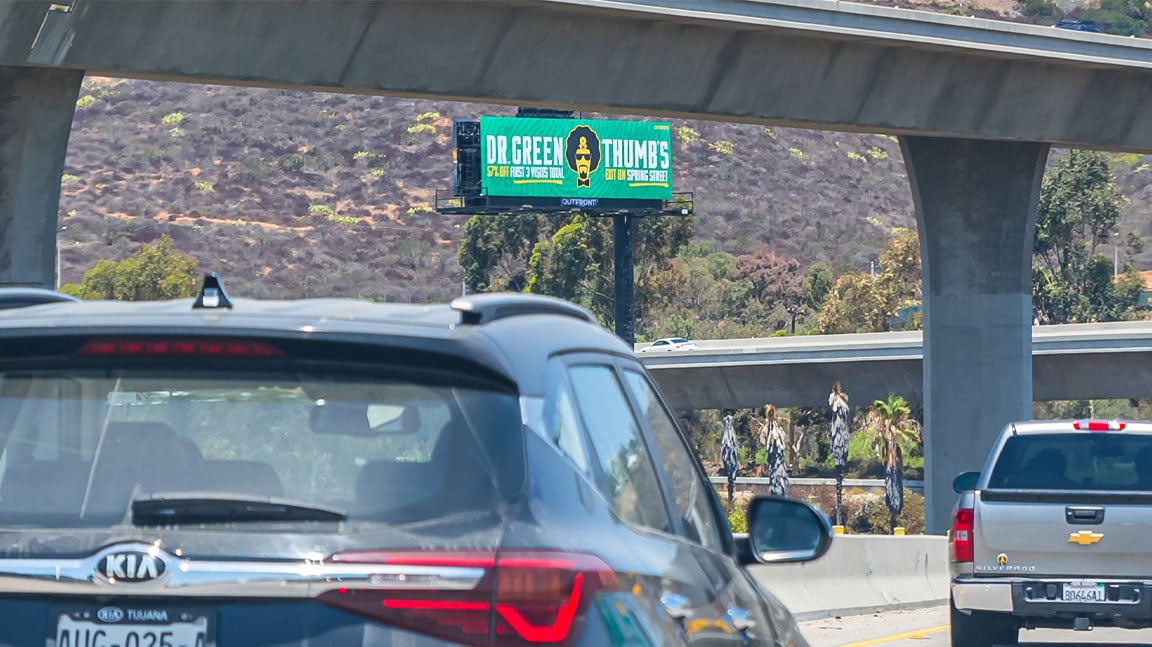 Strategically Placed
Dr. Green Thumb's maximized their campaign's reach by placing two bulletins on the 67 freeway in East County and one bulletin on the 125 freeway in Lemon Grove.

Creative Excellence
The freeway bulletins promoted a special sale for new customers, and a tagline "Only the Best." Their OOH creatives paired well with their mobile banner ads which displayed the same tagline and their logo on two, bright green creatives.

Targeting
The campaign also utilized mobile proximity targeting and set a two-mile radius around 12 competing dispensaries in the San Diego area.

Web Linked Banner Ad
Both banners directed users to the dispensary's website.


DISCLAIMER: OF COURSE, THE RESULT OF ANY CASE STUDY ARE SPECIFIC TO ITS FACTS. WE CAN'T GUARANTEE THAT ANY OTHER CAMPAIGN WILL DRIVE SIMILAR RESULTS, INCLUDING INCREASED TRAFFIC, END-USER ACTIVITY (CLICK-THROUGH OR SECONDARY-ACTION RATES), OR REVENUE.