Dunnion Law, personal injury lawyers that service Monterey, Fresno, San Jose, and virtually every county in California, rely on mobile and OOH year-round for branding and awareness.
44.91%
Lift Over the Mobile Alone CTR Benchmark
Media Feature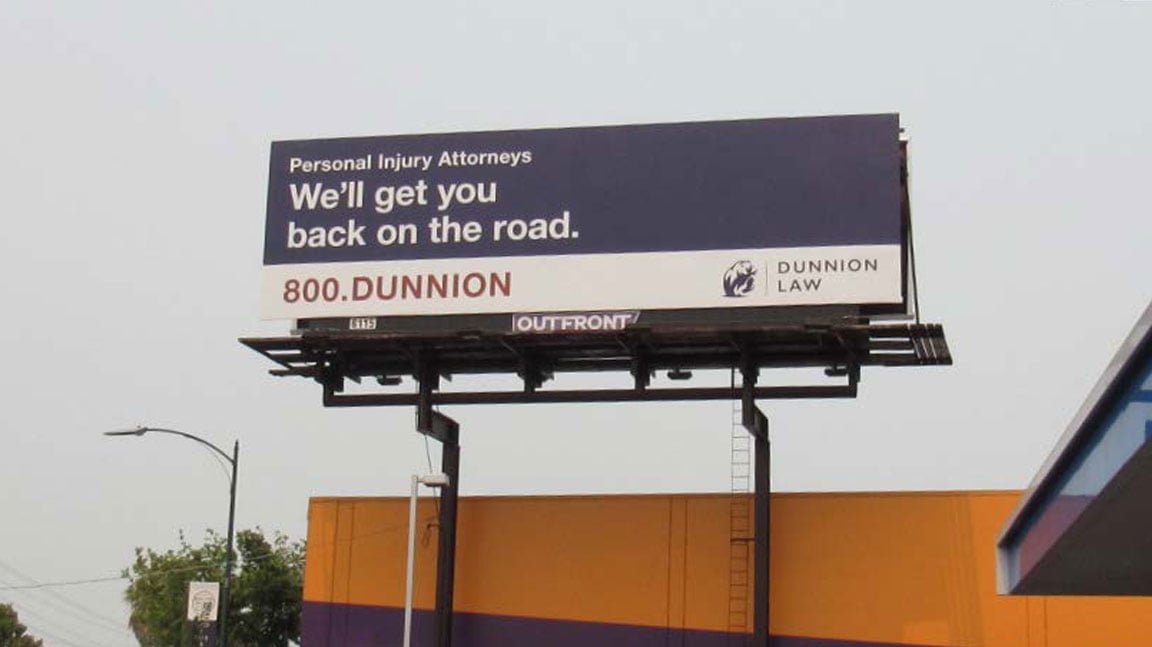 Strategically Placed
Dunnion Law knows the value of OOH to drive awareness and utilize bulletins in both San Francisco and Fresno, communities they serve, year-round for constant promotion of their services.

Web Linked Ads
Linked to their website with more information on their personal injury services.

Proximity Targeting
A 5-mile geo-fence was set around each bulletin location.


DISCLAIMER: OF COURSE, THE RESULT OF ANY CASE STUDY ARE SPECIFIC TO ITS FACTS. WE CAN'T GUARANTEE THAT ANY OTHER CAMPAIGN WILL DRIVE SIMILAR RESULTS, INCLUDING INCREASED TRAFFIC, END-USER ACTIVITY (CLICK-THROUGH OR SECONDARY-ACTION RATES), OR REVENUE.