Emory University launched a broad brand awareness campaign, coinciding with the public launch of their fundraising campaign as well as admission season. The campaign took a bolder and more confident approach to raise Emory's profile in three key markets.
120%+
Increase in Homepage Visitors in NY and DC
20k+
Social Engagement with the Instagram contest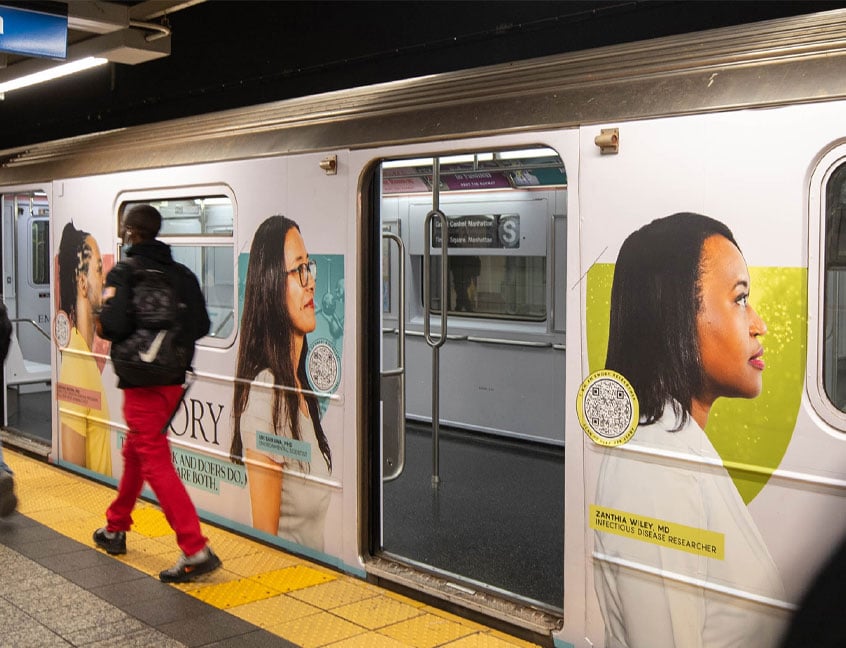 Strategically Placed
Emory is located in Atlanta and has large constituent populations in NY and DC. Collectively, these three markets make up more than 60% of their alumni base and are significant student recruitment areas as well. Ads featured a QR Code to increase engagement and media was placed on transit out of home (buses, street furniture, and subway) to the reach the masses.

Creative Excellence
OUTFRONT STUDIOS masterfully blended the traditional elements of the Emory brand with the aspirational tone and color palette of the 2O36 fundraising campaign. Clean, minimalist profiles spotlight Emory faculty and students who are transforming the world. Bold taglines position Emory as a leader across a range of disciplines. To amplify and complement the outbound marketing set forth by STUDIOS, Emory's Marketing and Digital Strategy team created a social media marketing framework.


DISCLAIMER: OF COURSE, THE RESULT OF ANY CASE STUDY ARE SPECIFIC TO ITS FACTS. WE CAN'T GUARANTEE THAT ANY OTHER CAMPAIGN WILL DRIVE SIMILAR RESULTS, INCLUDING INCREASED TRAFFIC, END-USER ACTIVITY (CLICK-THROUGH OR SECONDARY-ACTION RATES), OR REVENUE.