Fernish is a premium furniture and decor rental service on a mission to make it effortless to create your home. The brand launched a dynamic multimarket campaign where their services are now available.
81%
Growth in Website Traffic
Source
OUTFRONTX, NOV. 2022
111%
Year Over Year Lift in Revenue
Source
OUTFRONTX, NOV. 2022
Press
Earned Media in Forbes and Axios
Source
OUTFRONTX, NOV. 2022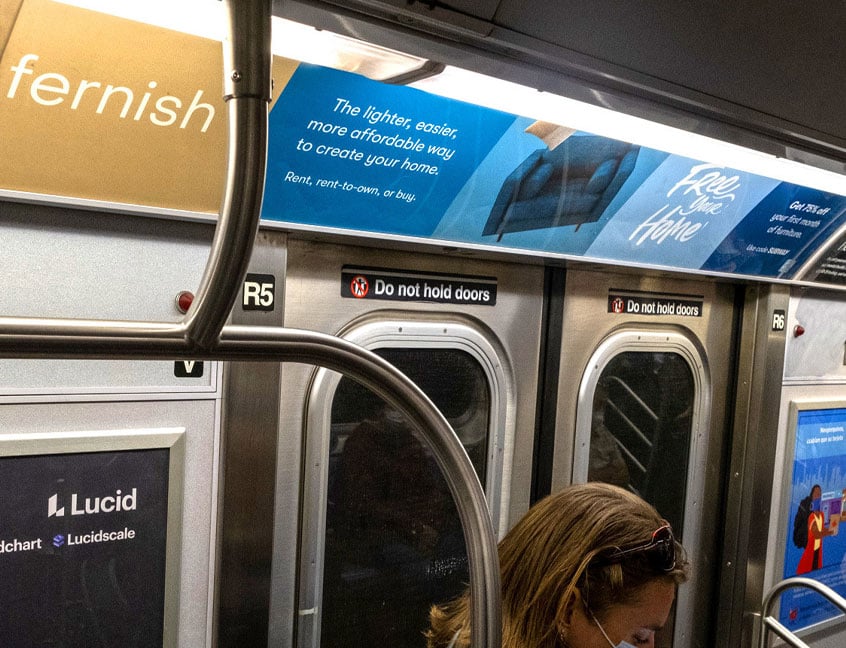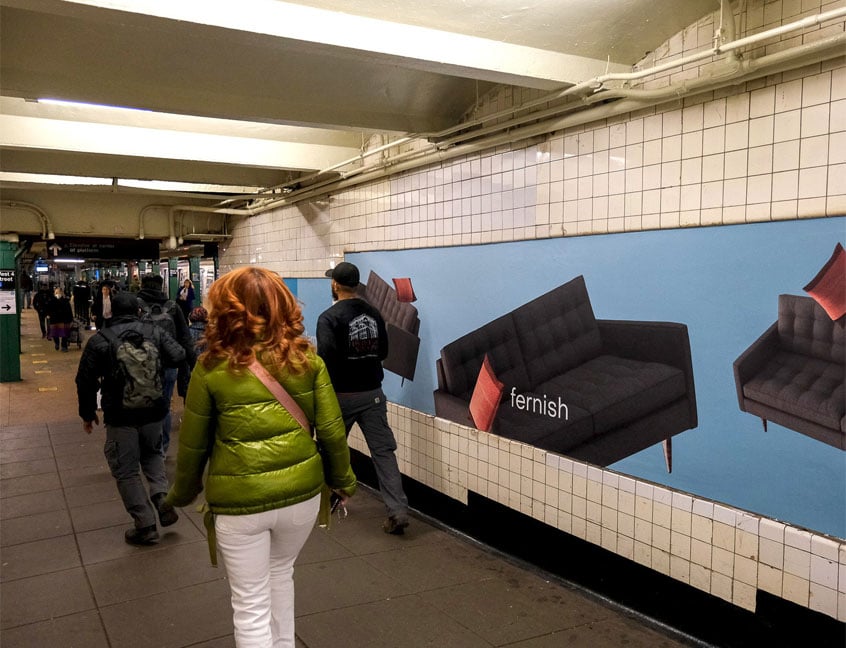 Strategically Placed
Fernish opened up services in New York and Washington DC and used out of home transit ads to introduce the brand to the markets. Subway Station Dominations, Liveboards, and street level (Bus and Urban Panels) targeted the young professional audience.

Creative Excellence
The campaign featured floating furniture representing the lighter way to create your home. The weightless execution drove commuters to think differently on how they Fernish their homes.

Client Success
"For DTC brands, you have to start investing in top of the funnel and taking some big risks in terms of brand marketing spend to get the word out there in a bigger way. Out of home can be innovative and disruptive. It's a great way for new DTC brands to make some fun noise."
- Evelyn Krasnow, CMO, Fernish


DISCLAIMER: OF COURSE, THE RESULT OF ANY CASE STUDY ARE SPECIFIC TO ITS FACTS. WE CAN'T GUARANTEE THAT ANY OTHER CAMPAIGN WILL DRIVE SIMILAR RESULTS, INCLUDING INCREASED TRAFFIC, END-USER ACTIVITY (CLICK-THROUGH OR SECONDARY-ACTION RATES), OR REVENUE.