Online grocer FreshDirect partnered with Moments by OUTFRONT, the award-winning content platform, to engage with New Yorkers during their commute. Together, we developed a campaign that combined branded content with dynamic creative that changed based on key weather conditions during the winter months.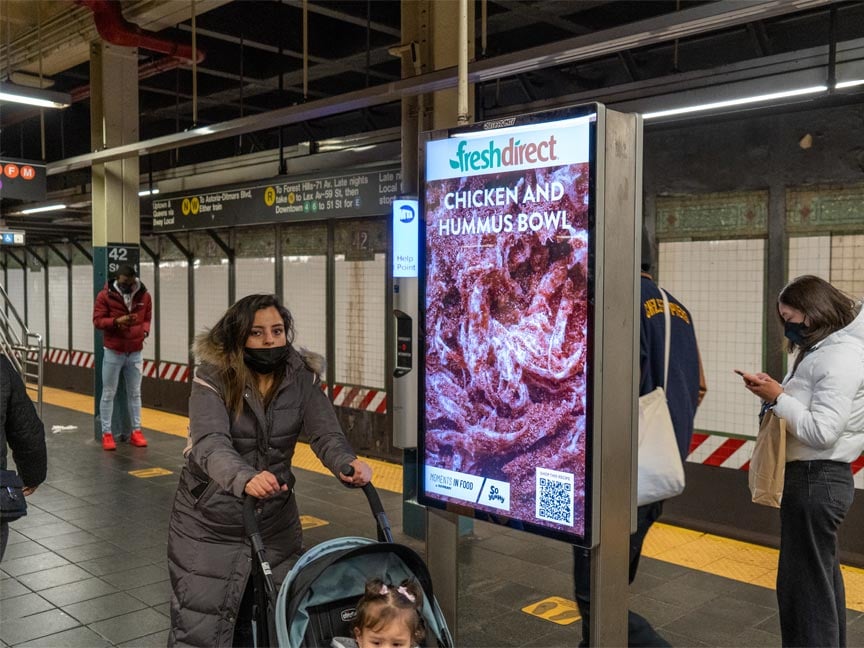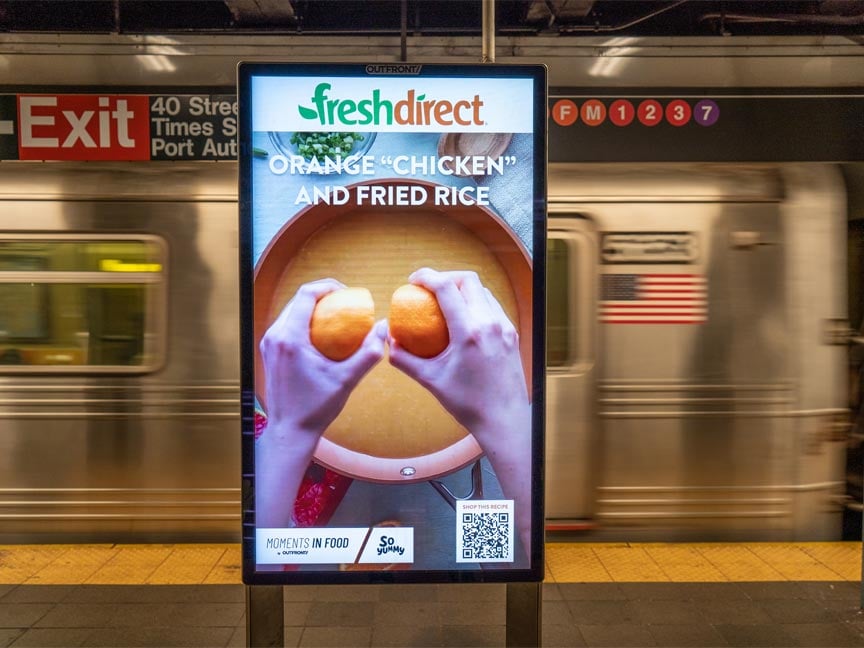 Branded Content
Moments by OUTFRONT publishing partner So Yummy developed a series of FreshDirect-branded recipes which ran on the Moments in Food content channel for the months of February and March.
Contextually Relevant
Using real-time weather data as a trigger, the campaign offered 28 different meal suggestions based on the forecast. With so many variations of creative, the dynamic campaign remained fresh with on-the-go audiences.
Shoppable OOH
Scanning the dynamic QR code in the ads brought consumers into a deep-linked, curated shopping experience designed to help hungry New Yorkers create the dishes featured in the campaign.
DISCLAIMER: OF COURSE, THE RESULT OF ANY CASE STUDY ARE SPECIFIC TO ITS FACTS. WE CAN'T GUARANTEE THAT ANY OTHER CAMPAIGN WILL DRIVE SIMILAR RESULTS, INCLUDING INCREASED TRAFFIC, END-USER ACTIVITY (CLICK-THROUGH OR SECONDARY-ACTION RATES), OR REVENUE.