Illinois Office
of Tourism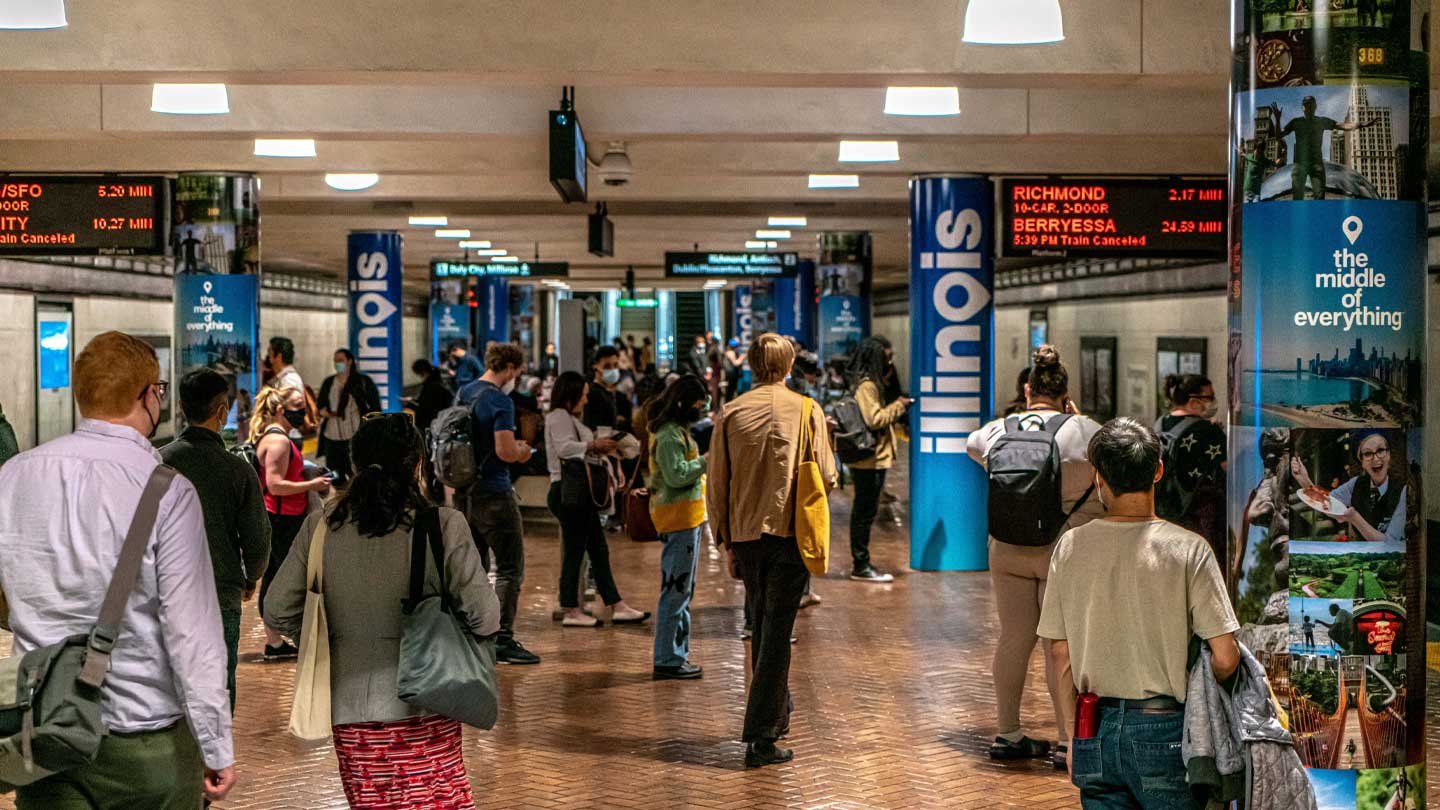 The Illinois Office of Tourism is a state agency that promotes Illinois as a premier travel destination and monitors tourism data within the State of Illinois. The Illinois Office of Tourism noticed a booming trend of tourists visiting from San Francisco, so the agency leveraged OUTFRONT's resources to continue boosting brand awareness in San Francisco to attract more tourists.
Media Feature
Strategically Placed
The Illinois Office of Tourism used tourist research and OUTFRONT's data insight tools to determine the best locations to target high densities of affluent travelers in San Francisco. As a result, two station dominations were utilized to attract target audiences at BART's Powell and Montgomery Stations as well as our liveboard network at Caltrain's 4th & King station.

Creative Excellence
Each advertisement and creative asset was designed by our award-winning OUTFRONT STUDIOS Team. The designs were crafted to boost brand visibility and reach potential San Francisco travelers who had an interest in Illinois.

Client Success
Illinois has reported an impressive increase in San Francisco residents traveling to the State since this campaign began. The Illinois Office of Tourism has historically focused on ad spending in the Midwest, but the success of this campaign helped the brand identify an emerging target audience in San Francisco.


DISCLAIMER: OF COURSE, THE RESULT OF ANY CASE STUDY ARE SPECIFIC TO ITS FACTS. WE CAN'T GUARANTEE THAT ANY OTHER CAMPAIGN WILL DRIVE SIMILAR RESULTS, INCLUDING INCREASED TRAFFIC, END-USER ACTIVITY (CLICK-THROUGH OR SECONDARY-ACTION RATES), OR REVENUE.