Ironhead roofing, a veteran owned specialty roofing contracting company, was looking to increase awareness in the Corvallis, OR area.
Media Feature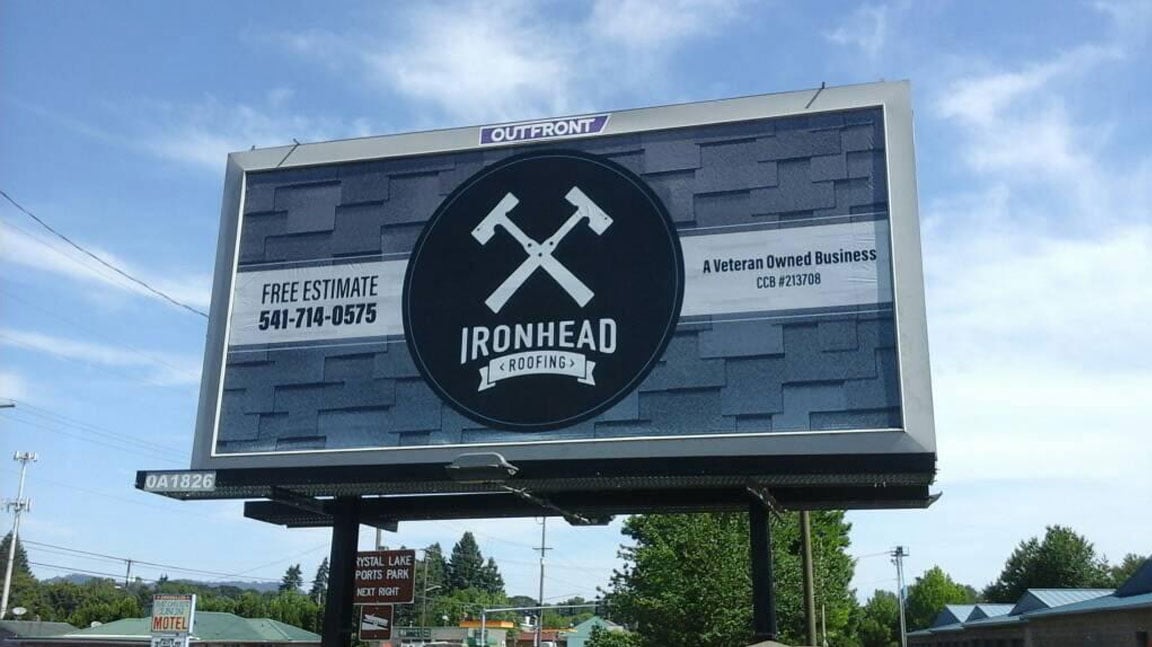 Brand Awareness
Ironhead Roofing selected 5 targeted posters throughout the Corvallis area to generate brand awareness. They also used Facebook in conjunction with their campaign, incentivizing customers with a prize if they went to each poster location.

Campaign Success
The campaign was a success! Ironhead Roofing upgraded their 8-week campaign to an annual campaign and added 2 more posters for a total of 7, increasing their initial investment by $53,000.

Client Praise
"We had two successful bids landed and we increased our applicant pool with better qualified applicants who noticed the ads. I received multiple calls from subcontractors that we worked with who noticed the creative and complimented us on the great-looking campaign."
- Andrew Barnes, General Manager


DISCLAIMER: OF COURSE, THE RESULT OF ANY CASE STUDY ARE SPECIFIC TO ITS FACTS. WE CAN'T GUARANTEE THAT ANY OTHER CAMPAIGN WILL DRIVE SIMILAR RESULTS, INCLUDING INCREASED TRAFFIC, END-USER ACTIVITY (CLICK-THROUGH OR SECONDARY-ACTION RATES), OR REVENUE.