Jewish
Federation
of Los Angeles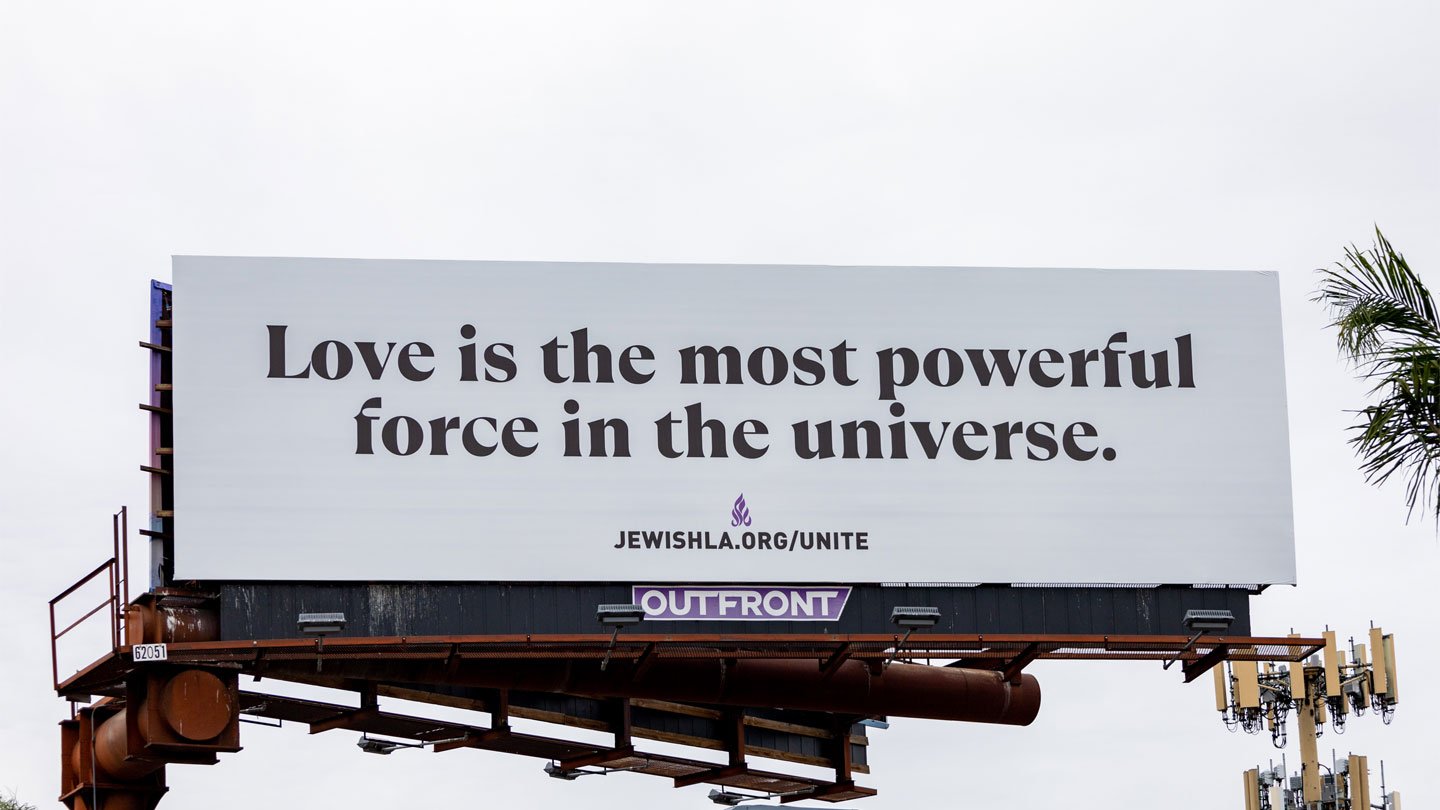 The Jewish Federation of Los Angeles works to identify the Jewish community's most pressing challenges and greatest opportunities. Following recent instances of antisemitism, the organization partnered with OUTFRONT to battle the hateful messages with a billboard campaign spreading love, positivity, and awareness.
8.4M+
Potential Reach of Twitter
Source
THE JEWISH FEDERATION OF LOS ANGELES
Media Feature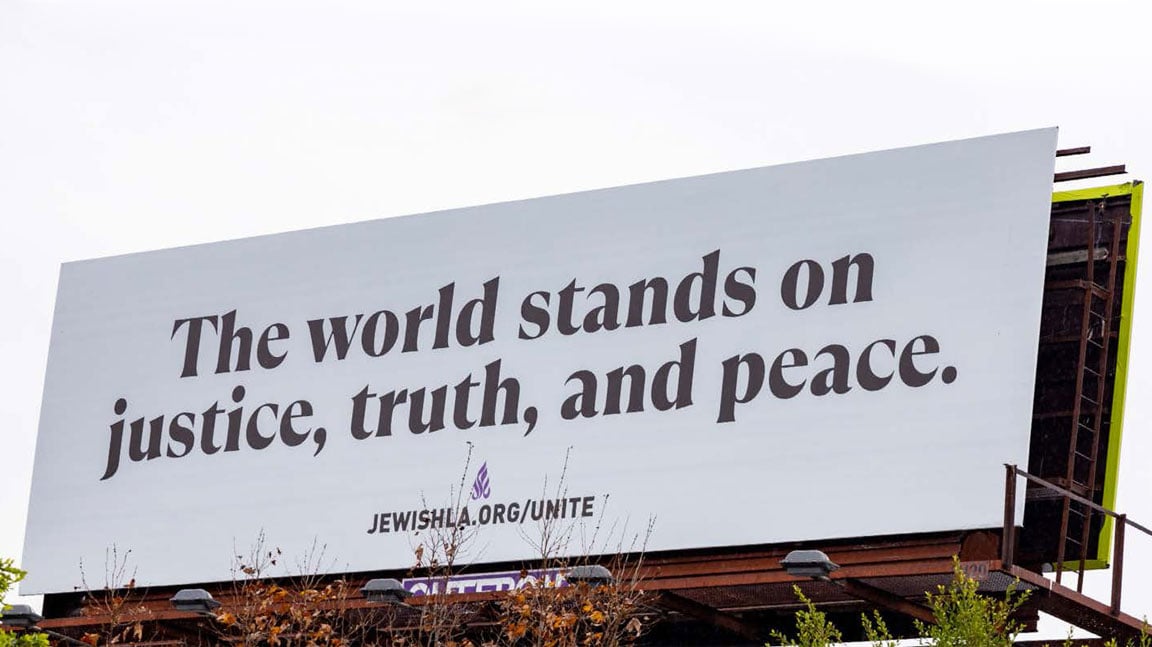 Strategically Placed
With Los Angeles being home to the 2nd largest Jewish population in the world outside of Israel, The Jewish Federation of Los Angeles utilized 14 bulletins throughout West LA and The San Fernando Valley to capture attention and promote kindness.

Creative Excellence
Creative was simple and rooted in positivity with phrases of love, wisdom, and encouragement from ancient Jewish texts such as 'love thy neighbor' and 'be slow to anger and abounding in kindness'. The Jewish response to darkness and hate is light and that's the approach they took with their creative.

Amplification
The campaign immediately resonated with Angelinos and made an impact on social. It was picked up by multiple news outlets such as KTLA, CBS2 News, The Jerusalem Post, TMZ, Spectrum News, and more, further amplifying the message and spreading awareness of recent antisemitism.

Client Insight
"We wanted to push back with love. Responding to antisemitism requires a whole societal response and the goal is for people to look up and see these and feel like they're everywhere".
- Rob Goldberg, Chief Creative Officer


DISCLAIMER: OF COURSE, THE RESULT OF ANY CASE STUDY ARE SPECIFIC TO ITS FACTS. WE CAN'T GUARANTEE THAT ANY OTHER CAMPAIGN WILL DRIVE SIMILAR RESULTS, INCLUDING INCREASED TRAFFIC, END-USER ACTIVITY (CLICK-THROUGH OR SECONDARY-ACTION RATES), OR REVENUE.