We Delivered 3.7M impressions and received 30+ entries for the jungle law billboard.
Media Feature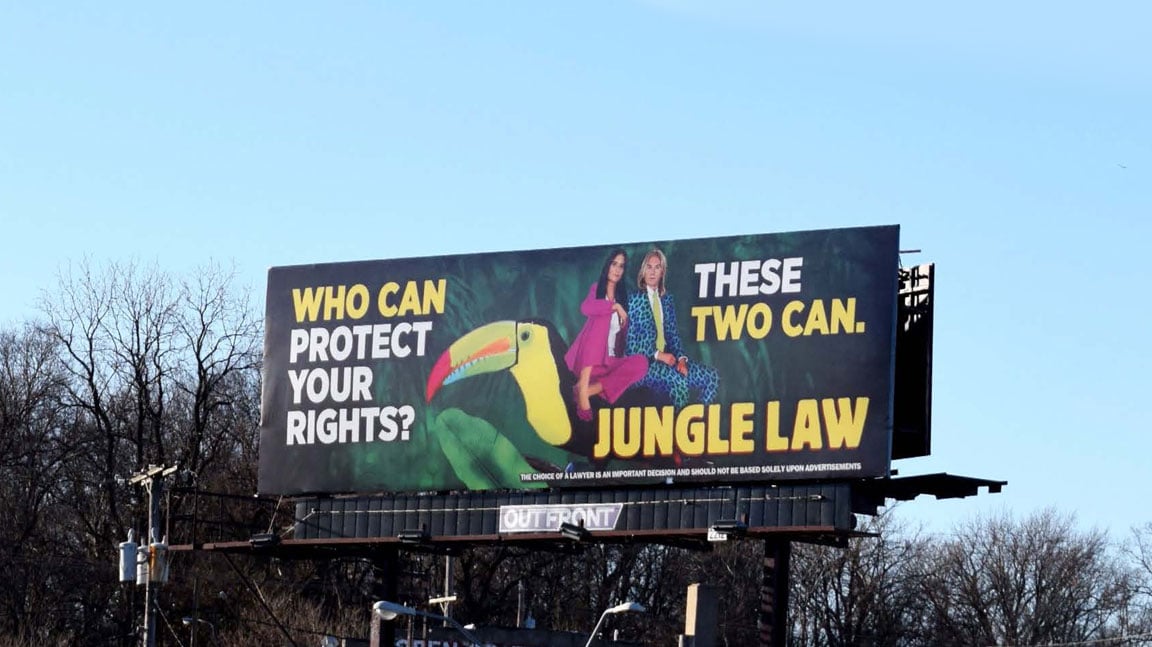 Objective
Jungle Law wanted to run a contest on OOH assets and their social media platforms (Instagram, Facebook and their website) for people to design and submit Jungle Law's next OOH ad. They wanted to capture GM audiences 18+ in mass, who were legally of age to enter.

Results
This campaign delivered over 3.7M GM impressions across Kansas City. Jungle Law received over 30 entries that were designed and met the qualifications. Many others sent in thoughts on the campaign and design ideas for future. With this Jungle Law saw a significant increase in web and social media activity which attributed to many new brand followers. Millions of earned impressions were garnered across local press, including Pleasant Hill Times coverage and Fox WDAF TV featuring Jungle Law's principal owner, partner, and the design contest winner on local news segment.


DISCLAIMER: OF COURSE, THE RESULT OF ANY CASE STUDY ARE SPECIFIC TO ITS FACTS. WE CAN'T GUARANTEE THAT ANY OTHER CAMPAIGN WILL DRIVE SIMILAR RESULTS, INCLUDING INCREASED TRAFFIC, END-USER ACTIVITY (CLICK-THROUGH OR SECONDARY-ACTION RATES), OR REVENUE.