Lansing Symphony
Orchestra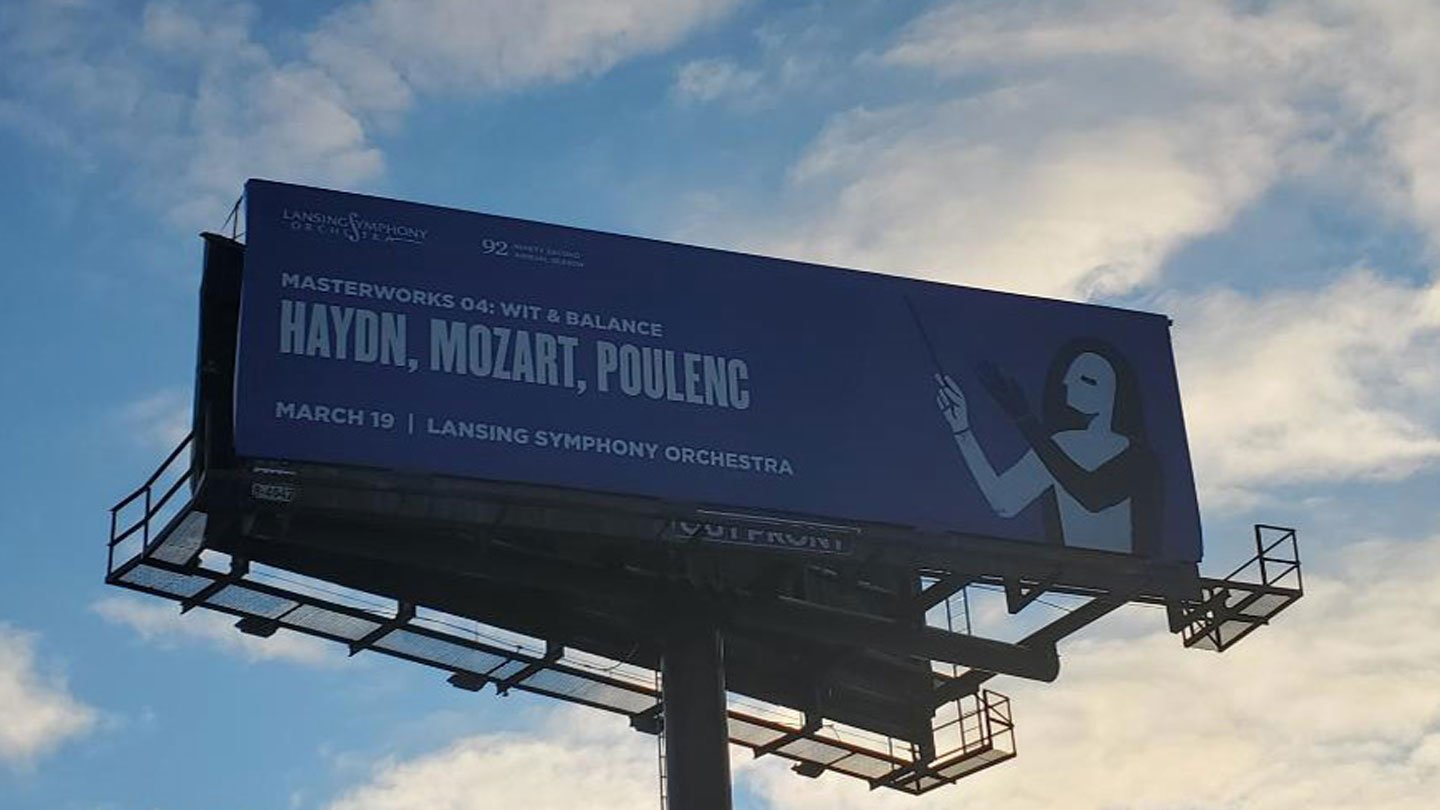 With each season, the LSO strives to reach the entire Greater Lansing region audience and beyond through their marketing efforts with OUTFRONT. These efforts drive ticket sales, as well as inform the community of the LSO and Artistic & Educational programming.
4.9
4-Week Frequency
Source
LANSING SYMPHONY ORCHESTRA
49.5%
4-Week Reach
Source
LANSING SYMPHONY ORCHESTRA
4.5M
4-Week Impressions
Source
LANSING SYMPHONY ORCHESTRA
Strategy
Utilize high impact billboard along the interstate to reach thousands of residents that either live in Lansing, or commute into the city for school, work or play.

Results
The OUTFRONT billboard campaign traditionally helps drive ticket-sales. They also provide wider audience exposure for the LSO and staff and leadership see the benefit of the billboards and consider incorporating them into all future seasons and campaigns.


DISCLAIMER: OF COURSE, THE RESULT OF ANY CASE STUDY ARE SPECIFIC TO ITS FACTS. WE CAN'T GUARANTEE THAT ANY OTHER CAMPAIGN WILL DRIVE SIMILAR RESULTS, INCLUDING INCREASED TRAFFIC, END-USER ACTIVITY (CLICK-THROUGH OR SECONDARY-ACTION RATES), OR REVENUE.