Law Offices of
Ryan Cappy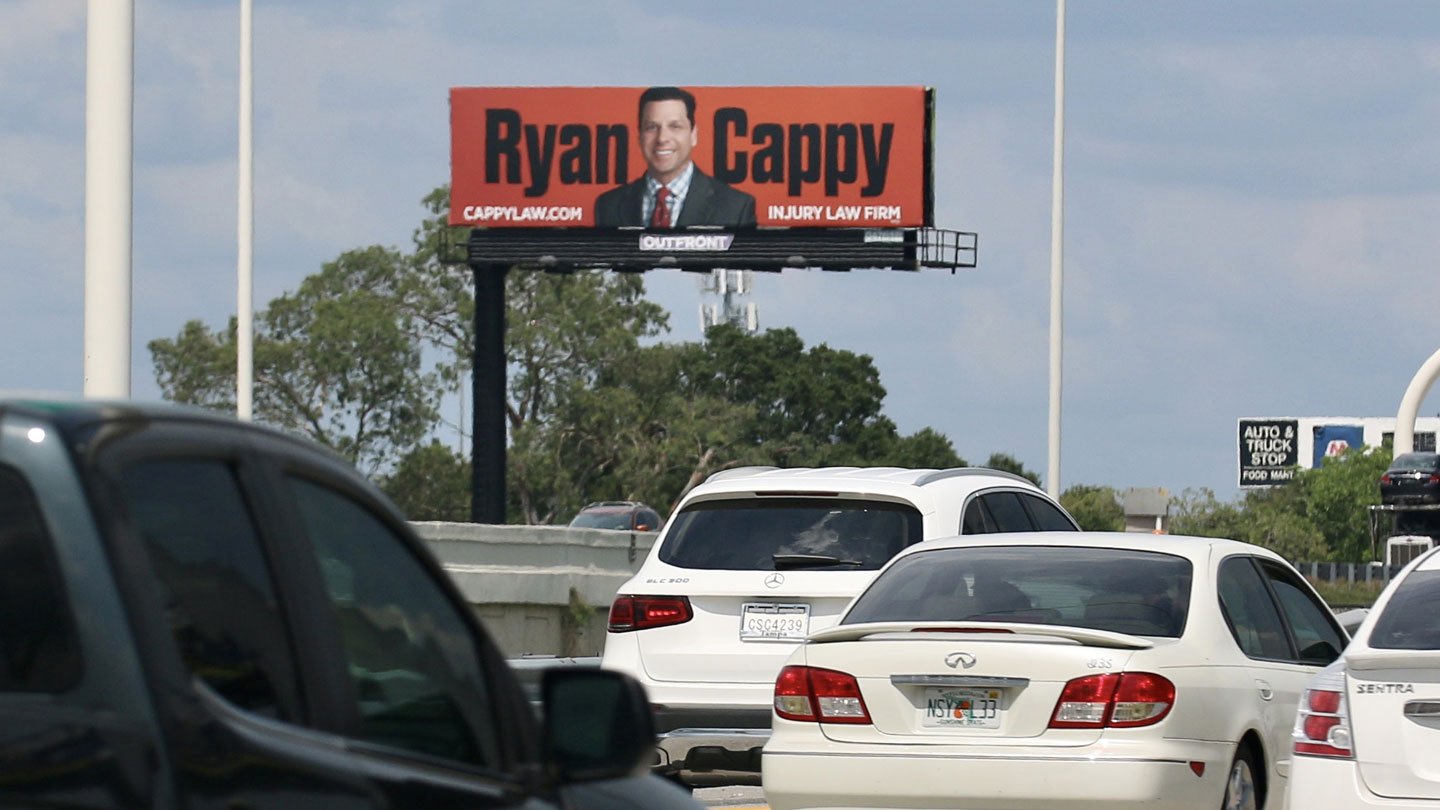 The Law Offices of Ryan B. Cappy wanted to enhance the marketing they were doing in other areas to increase brand awareness in the Tampa Bay area. They reached out to account executive Ted Schrutt at OUTFRONT Media.
Media Feature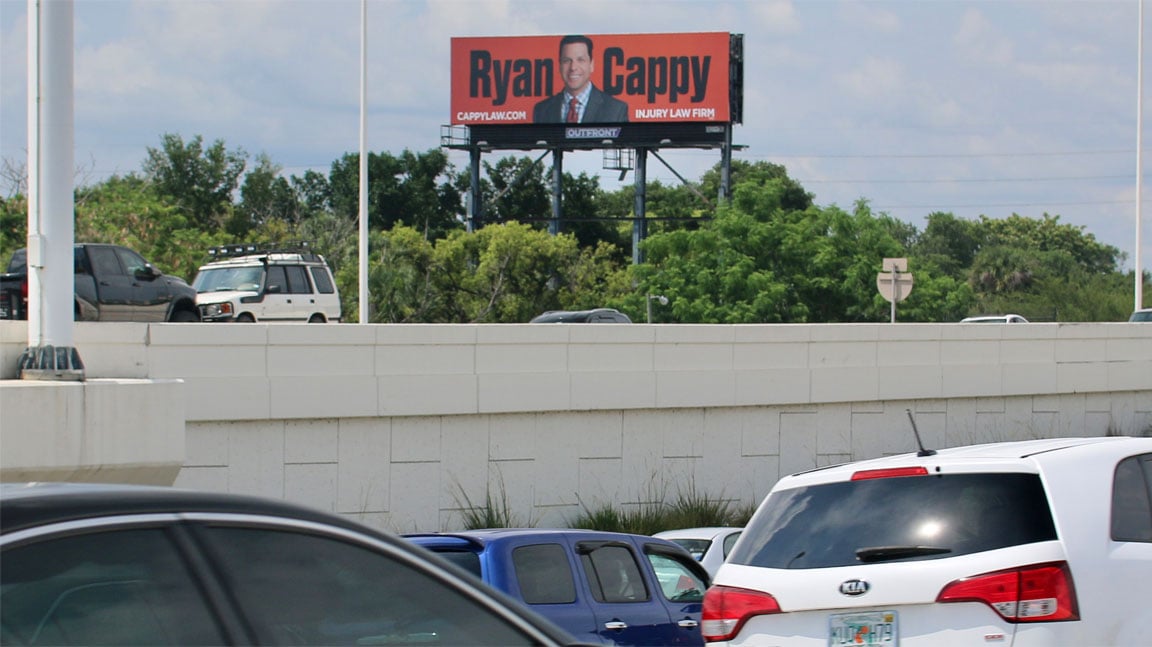 Recommendation
Ted recommended two rotary bulletins placed on well-traveled interstates and highways throughout Tampa Bay. Ted also recommended short-term static bulletins. The combination of these products would give the client reach and frequency needed to increase brand awareness. Simple bold creative featuring a largerthan-life image played a key role in capturing the law firm's target audience.

Client Said
"OUTFRONT Media (especially account executive Ted Schrutt) has been a great addition to our advertising program and truly adds to the marketing we have on other platforms to provide our firm with even more brand awareness in the Tampa Bay Area. Their billboards have provided our firm with an increase in call volume and web traffic since we have started using them."
- Ryan B. Cappy, Esq.


DISCLAIMER: OF COURSE, THE RESULT OF ANY CASE STUDY ARE SPECIFIC TO ITS FACTS. WE CAN'T GUARANTEE THAT ANY OTHER CAMPAIGN WILL DRIVE SIMILAR RESULTS, INCLUDING INCREASED TRAFFIC, END-USER ACTIVITY (CLICK-THROUGH OR SECONDARY-ACTION RATES), OR REVENUE.