Lees Air, Plumbing
and Heating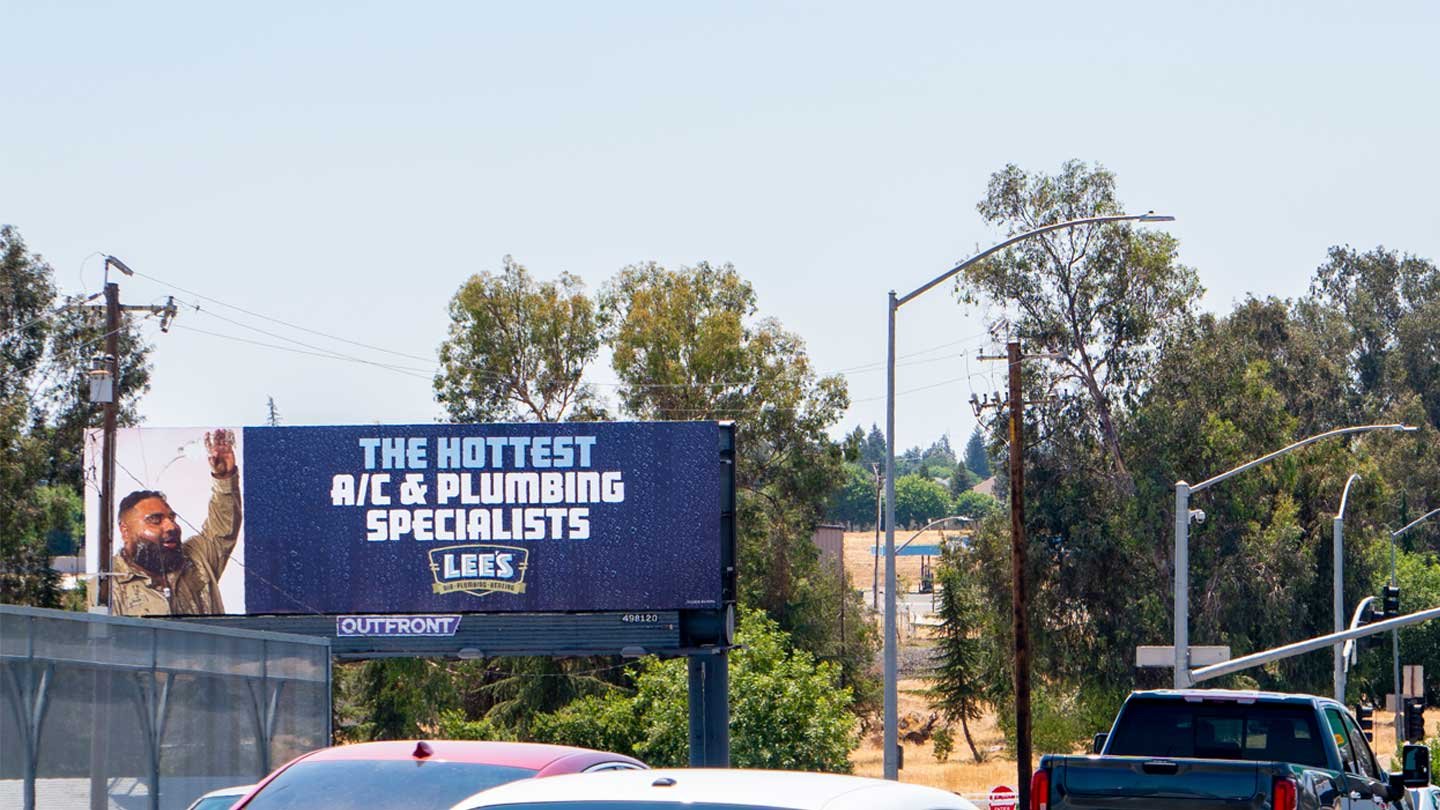 Lee's Air, Plumbing & Heating wanted to raise brand recognition and generate new leads in Fresno County for its services. The company's goal was to increase awareness of air conditioning replacement needs and to capture tune-up clientele to keep their business steady during the off-season. OOH enabled them to display fun, memorable creatives in strategic locations for an eleven-month campaign. Lee's Air has worked with OUTFRONT for over 5 years and keeps coming back with an increased budget.
33K+
Minimum Weekly Impressions Targeting Homeowners with HHI $75K+
Source
LEES AIR, PLUMBING, & HEATING, GEOPATH
163%
Increase in Phone Calls
Source
LEES AIR, PLUMBING, & HEATING, GEOPATH
13K
Phone Calls
Source
LEES AIR, PLUMBING, & HEATING, GEOPATH
Media Feature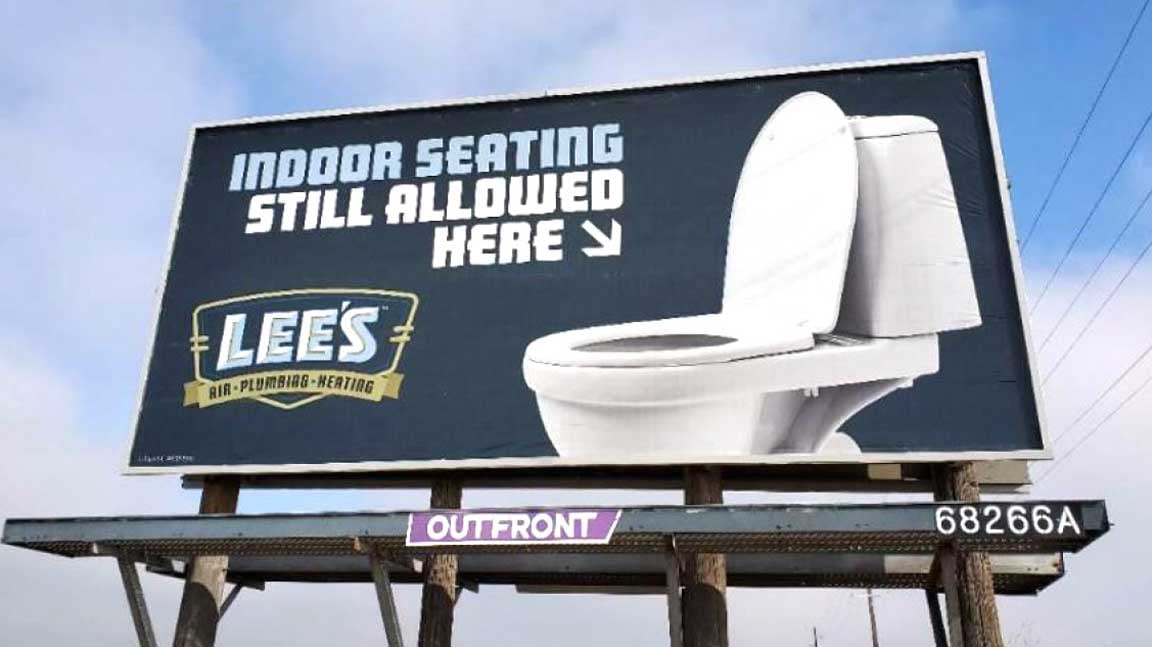 Captivating Creative
Our Award Winning OUTFRONT Studios Team designed many unique creatives that caught the attention of the Fresno community. In fact, the creatives were so memorable that the employees featured in the ads were often recognized when going to a customer's home!

Strategic Placement
To target high-income homeowners in Fresno County, we utilized posters, bulletins, and rotary bulletins. We rotated new creatives out every 8 weeks to keep the campaign fresh and exciting for passerby on their local commutes. There were also a couple permanent bulletins targeting communities they had not yet advertised to before.
.

Client Praise
"People always comment that they see our billboards and say, 'Your billboards reminded me to schedule my HVAC tune up!'"


DISCLAIMER: OF COURSE, THE RESULT OF ANY CASE STUDY ARE SPECIFIC TO ITS FACTS. WE CAN'T GUARANTEE THAT ANY OTHER CAMPAIGN WILL DRIVE SIMILAR RESULTS, INCLUDING INCREASED TRAFFIC, END-USER ACTIVITY (CLICK-THROUGH OR SECONDARY-ACTION RATES), OR REVENUE.