OUTFRONT's billboard in downtown New York City showcased Louis Vuitton's campaign featuring LBJ. The billboard highlights Louis Vuitton's technicolor Speedy, which was revived and rejuvenated by Pharrell.
197M
Estimated Reach Across Social Media Channels
Highlights & Results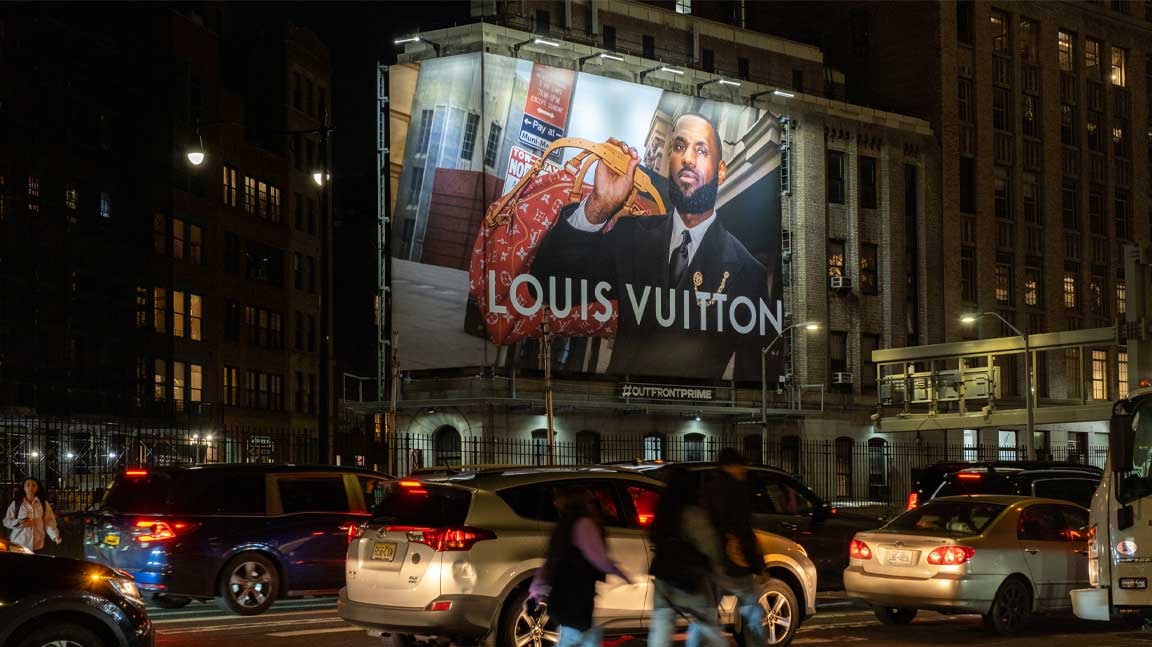 Impact
This colorful out of home campaign reached an audience far beyond those who were able to see it on the streets of New York City.

IRL to URL
LV's out of home campaign caught attention of press outlets such as GQ, GQ Middle East, High Snobiety and more, in addition to being featured on LeBron James' personal social media account. The billboard reached 197M+ people via social channels.


DISCLAIMER: OF COURSE, THE RESULT OF ANY CASE STUDY ARE SPECIFIC TO ITS FACTS. WE CAN'T GUARANTEE THAT ANY OTHER CAMPAIGN WILL DRIVE SIMILAR RESULTS, INCLUDING INCREASED TRAFFIC, END-USER ACTIVITY (CLICK-THROUGH OR SECONDARY-ACTION RATES), OR REVENUE.