McHales Inc., a local plumbing, heating, air conditioning, and electrical contractor, was looking for a way to strategically promote their various service lines throughout the year to build awareness and consistently grow new business. They wanted a high-impact opportunity that targeted key audiences within their service area and allowed them to change creative easily.
13.5%
Available Increase in Sales Amongst Two Service Lines
Media Feature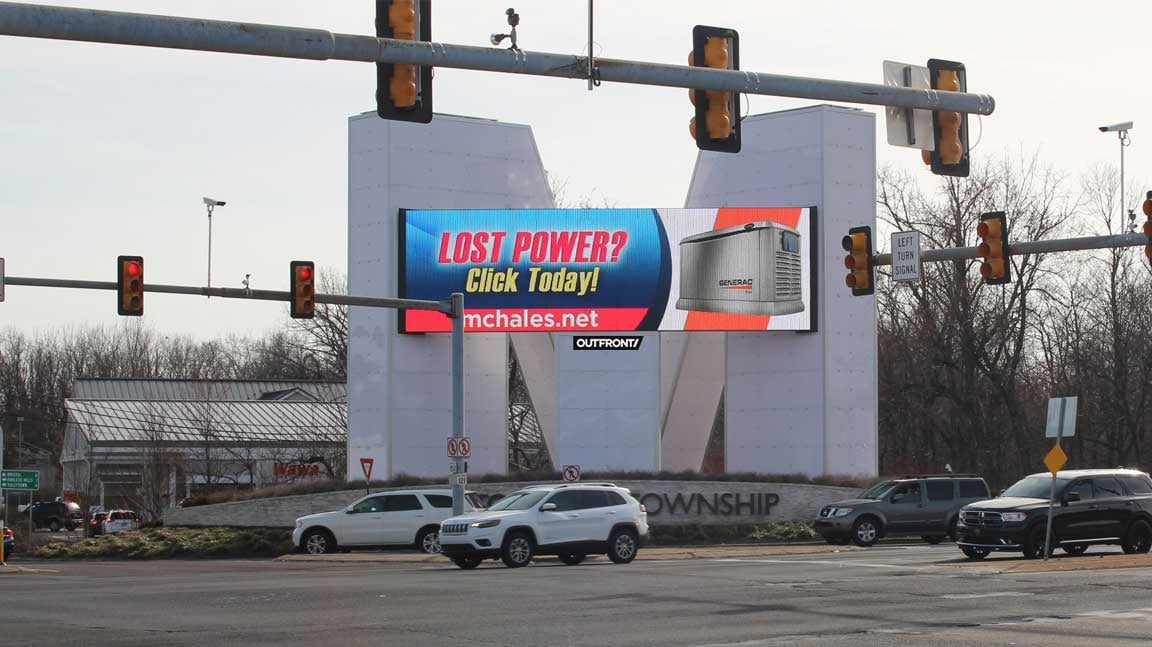 Wow Factor
We identified our digital monument as a standout asset for their campaign. This digital monument has 3 faces and sits a heavily traveled intersection centralized in their service area.

Digital Flexibility
McHales was able to promote their various service lines and messaging tied to community happenings and holidays throughout the year.

Efficiency
Due to the one-of-a-kind nature of this unit and its ability to target their core audience, the client decided to perm out this unit for the entire year and utilize it as a tentpole for their various awareness campaigns.

Results
- "Main Drain" creative increased sales 12%
- "Generator" creative increased sales 15%


DISCLAIMER: OF COURSE, THE RESULT OF ANY CASE STUDY ARE SPECIFIC TO ITS FACTS. WE CAN'T GUARANTEE THAT ANY OTHER CAMPAIGN WILL DRIVE SIMILAR RESULTS, INCLUDING INCREASED TRAFFIC, END-USER ACTIVITY (CLICK-THROUGH OR SECONDARY-ACTION RATES), OR REVENUE.