Pasadena City
College
Foundation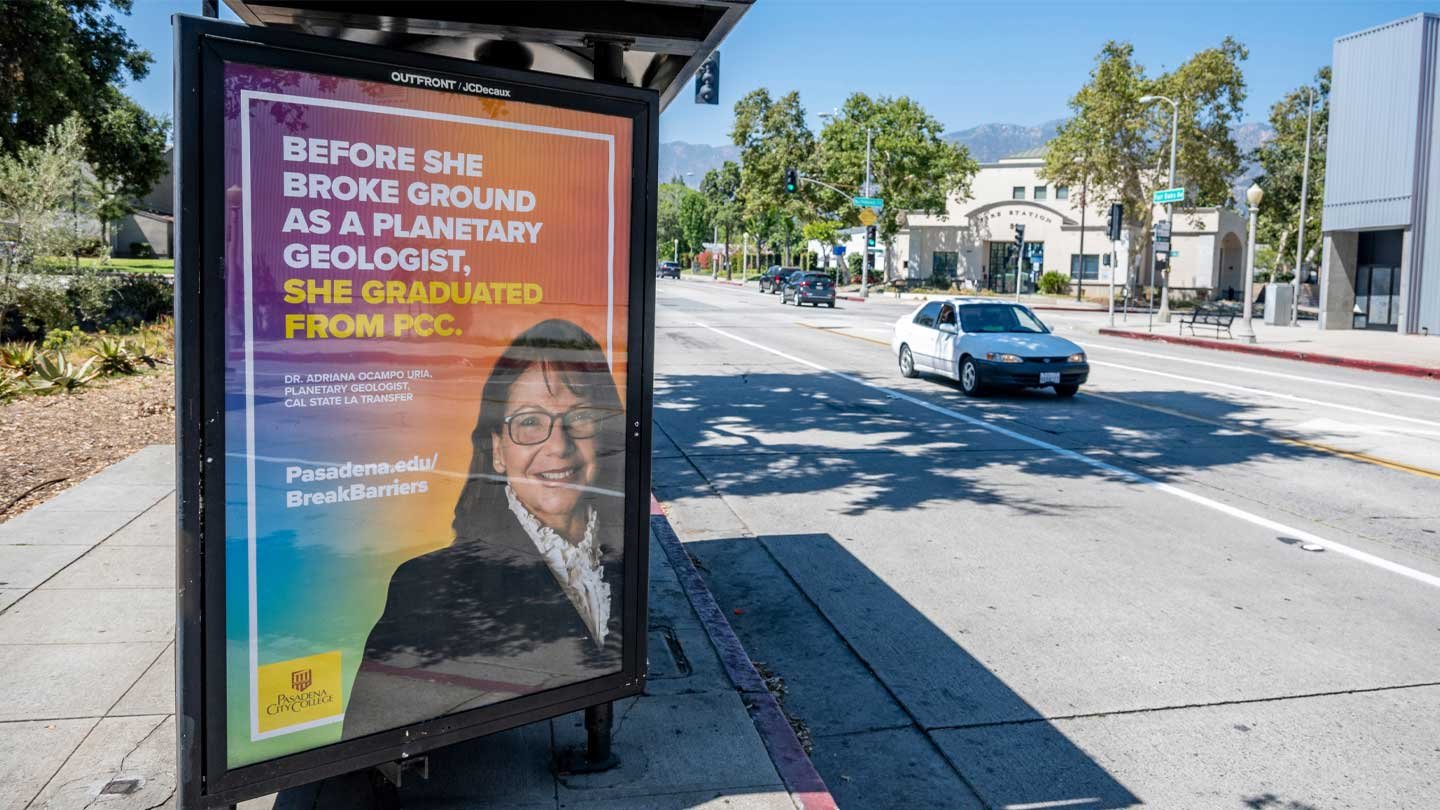 Pasadena City College (PCC) Foundation, a foundation dedicated to funding and developing community support for Pasadena City College, was looking to introduce a new fundraising initiative.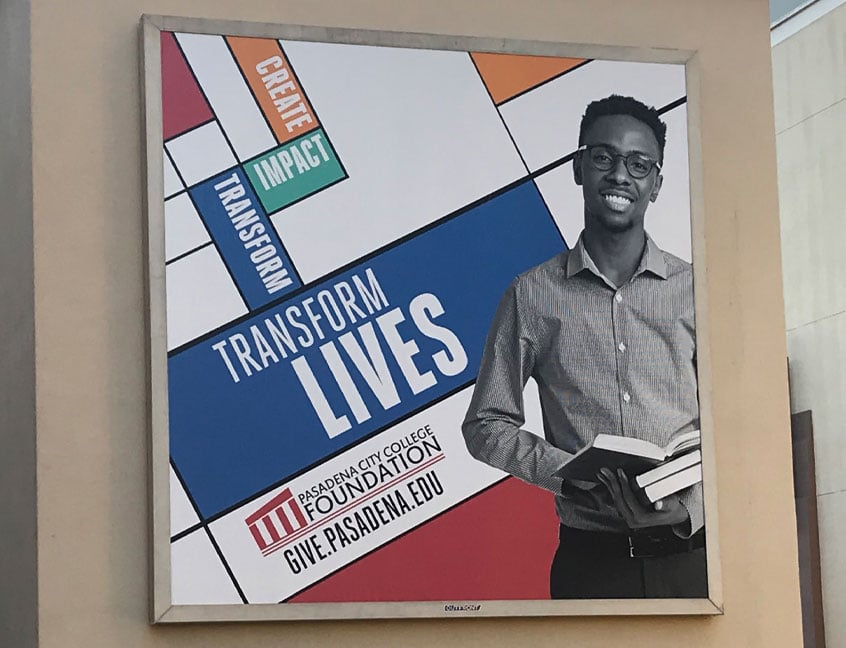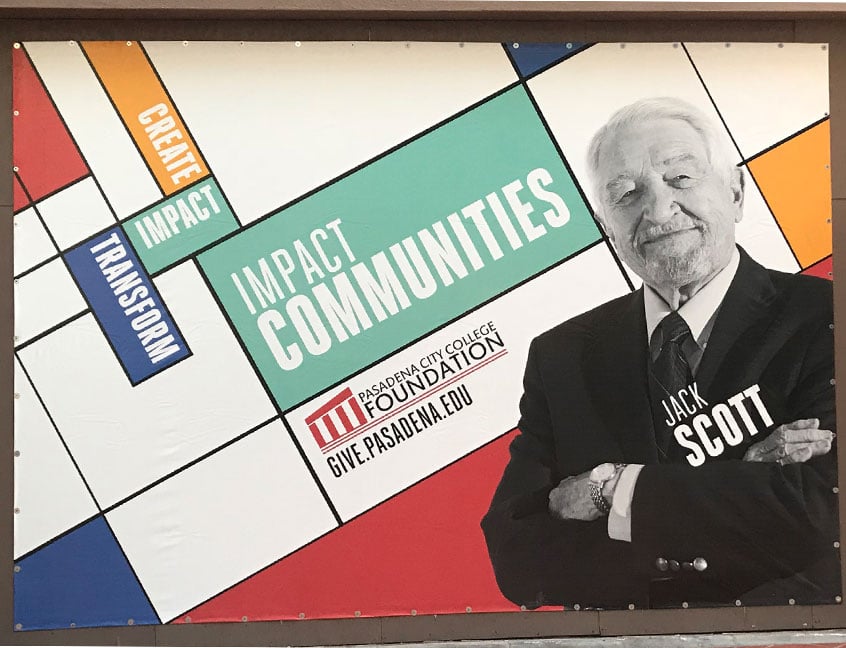 Strategically Placed
PCC Foundation utilized media in their local Pasadena community – bulletins, posters, and lifestyle center media to generate awareness. They saturated the area with their brand message to encourage donations amongst local residents.
Creative Excellence
Creative was colorful, bold, and eye catching! With inspiring messages to transform lives and impact communities, PCC Foundation wanted to make a statement.
Client Success
"Our OOH campaign undoubtedly met our objectives. We had a goal of $10 million and we raised $16 million.
-Bobbi Abram, Executive Directo


DISCLAIMER: OF COURSE, THE RESULT OF ANY CASE STUDY ARE SPECIFIC TO ITS FACTS. WE CAN'T GUARANTEE THAT ANY OTHER CAMPAIGN WILL DRIVE SIMILAR RESULTS, INCLUDING INCREASED TRAFFIC, END-USER ACTIVITY (CLICK-THROUGH OR SECONDARY-ACTION RATES), OR REVENUE.