RC Willey, a home furnishing company specializing in furniture, appliances, electronics, flooring, & sleep products, relies on OOH year-round to generate brand awareness and stay top of mind in the greater Reno, NV area.
Media Feature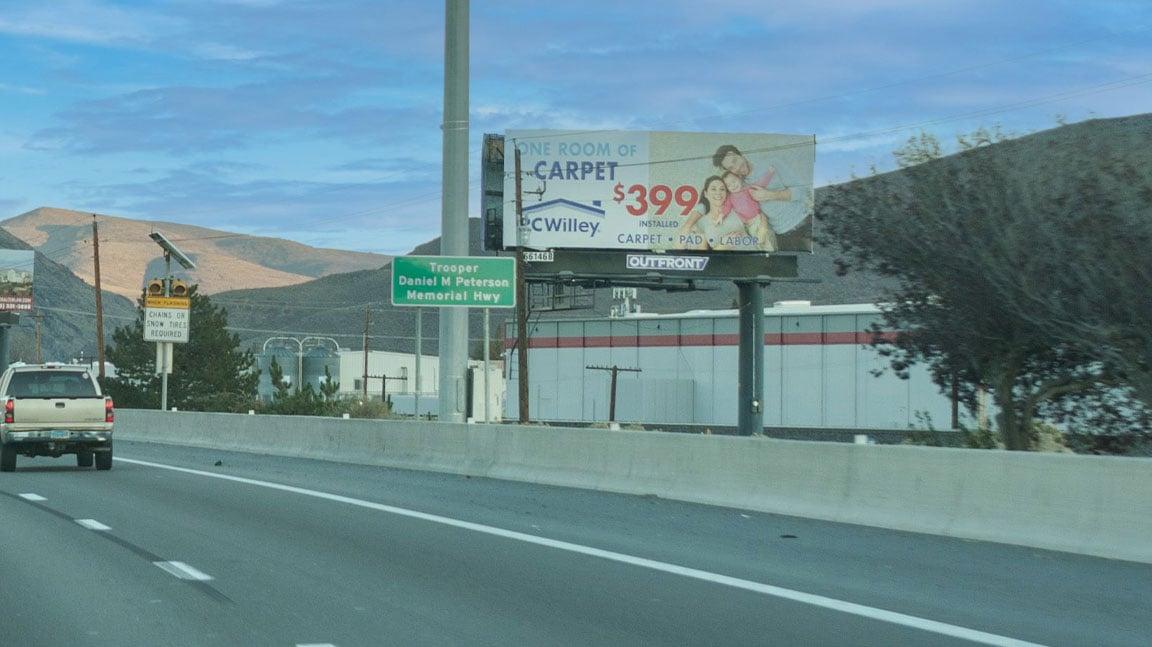 Strategically Placed
RC Willey utilizes five perm bulletins throughout the city for general branding and awareness.

Creative Excellence
Creative is simple yet informative – keeping Reno locals up to date on the latest inventory and deals.

Client Praise
"We have had success in our outdoor campaigns. It brings a top of mind awareness to the RC Willey brand and allows us to showcase different products and benefits that RC Willey provides for customers in Reno and the surrounding areas. OUTFRONT has helped us reach our desired outcome with OOH. We have found them to be a valuable partner!"
- Bryan Call, Senior Buyer


DISCLAIMER: OF COURSE, THE RESULT OF ANY CASE STUDY ARE SPECIFIC TO ITS FACTS. WE CAN'T GUARANTEE THAT ANY OTHER CAMPAIGN WILL DRIVE SIMILAR RESULTS, INCLUDING INCREASED TRAFFIC, END-USER ACTIVITY (CLICK-THROUGH OR SECONDARY-ACTION RATES), OR REVENUE.