Rob Dekanski is a RE/MAX real estate agent that successfully built brand awareness across the state of New Jersey with the use of out-of-home advertising. With growing competition in the market, Rob Dekanski knew that the only way to grow his business through this campaign was to maximize on reach and frequency.
Media Feature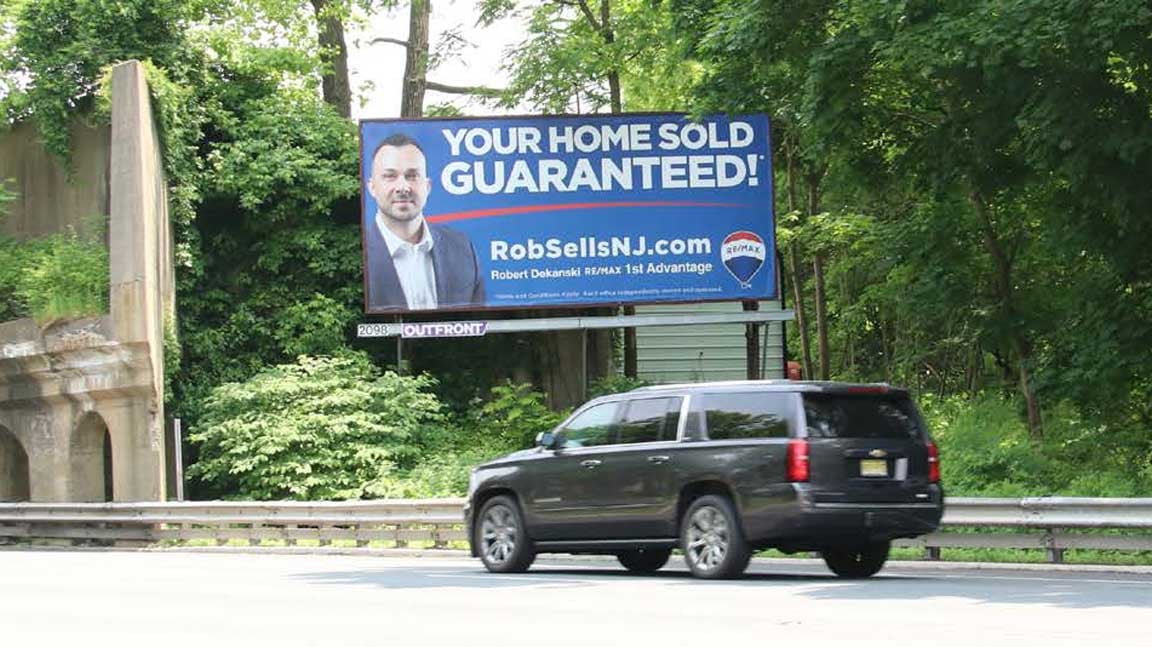 Strategically Placed
Rob Dekanski uses over 100 billboards across all our different media formats such as digital bulletins, static bulletins, posters, and junior posters rotating his message throughout the Garden State every few months.

Returning Customer
OUTFRONT's flexibility and extensive market coverage has kept Rob Dekanski a returning customer.

Client Praise
"Over the years I've spent millions on all sorts of media to get my message and brand out there, nothing has made me an overnight celebrity like billboards have."
- Rob Dekanski, Sales Associate, RE/MAX 1st Advantage


DISCLAIMER: OF COURSE, THE RESULT OF ANY CASE STUDY ARE SPECIFIC TO ITS FACTS. WE CAN'T GUARANTEE THAT ANY OTHER CAMPAIGN WILL DRIVE SIMILAR RESULTS, INCLUDING INCREASED TRAFFIC, END-USER ACTIVITY (CLICK-THROUGH OR SECONDARY-ACTION RATES), OR REVENUE.