Rowe Plastic Surgery entered the breast reduction surgery business and was not seeing the results they expected early on. Using Google and primarily social media, they were not generating new consultations or patients. Rowe Plastic Surgery included OOH into their marketing mix as a branding tool to help target women in need of breast reduction and bring awareness that surgery is covered by insurance.
+50%
Increase in # of Consults and Surgeries vs Previous Year
Source
ROWE PLASTIC SURGERY
Media Feature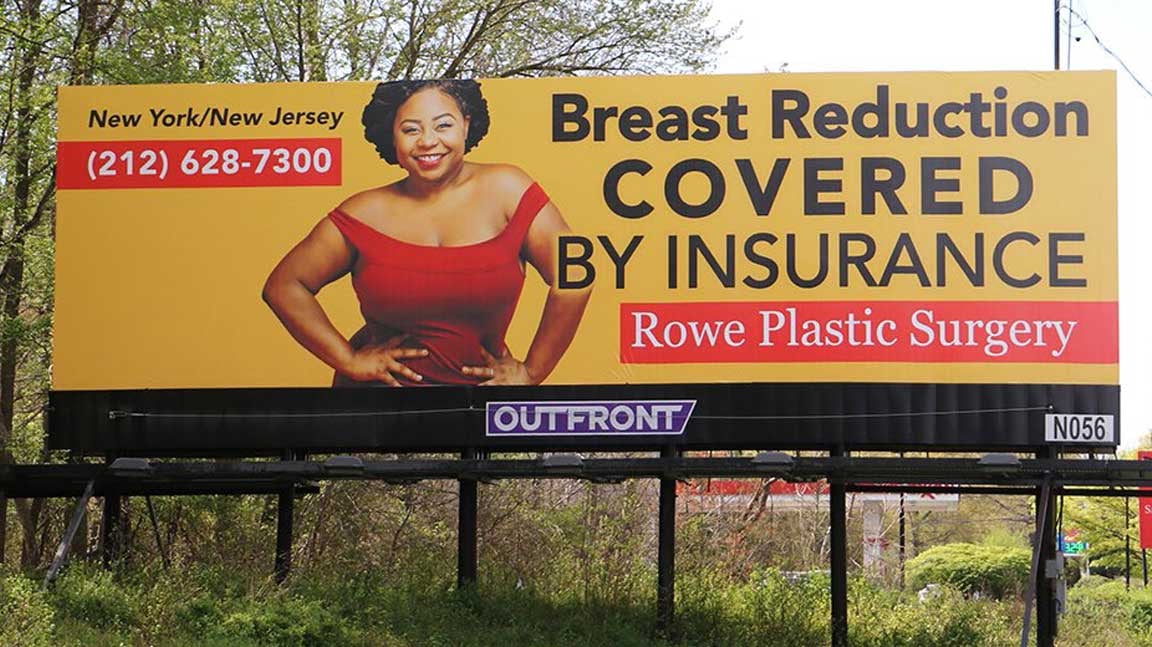 Strategy
Use billboards around their physical offices in New Jersey, New York, and Philadelphia targeting women 30+. They used different creative executions in different areas intending to target specific demographics.

Results
Rowe Plastic Surgery has seen a huge growth in consultation appointments and procedures after comparing their 2021 OOH campaign to their first campaign in 2020. After increasing their ad spend, Rowe Plastic Surgery found the number of consults and surgeries scheduled from billboards increased over 50% from the previous year.


DISCLAIMER: OF COURSE, THE RESULT OF ANY CASE STUDY ARE SPECIFIC TO ITS FACTS. WE CAN'T GUARANTEE THAT ANY OTHER CAMPAIGN WILL DRIVE SIMILAR RESULTS, INCLUDING INCREASED TRAFFIC, END-USER ACTIVITY (CLICK-THROUGH OR SECONDARY-ACTION RATES), OR REVENUE.