"Free to list. Free to browse" - ShopBlackCT.com is a "volunteer initiative and not-for-profit website featuring 1200+ black-owned businesses in Connecticut." Launched the summer of 2020, they provide advocacy, awareness, and support for black-owned businesses across Connecticut.
+41%
Growth in "Submit a Business" Conversions (July 1 to Oct. 1 vs. Oct. 2 to Jan. 29)
+45%
Growth In Instagram Followers, Between Oct. & Jan., In-combination with Other Media Partnerships
65%
Of All Businesses Submitted in the Past Month Learned About Shopblackct.com Through OOH
Media Feature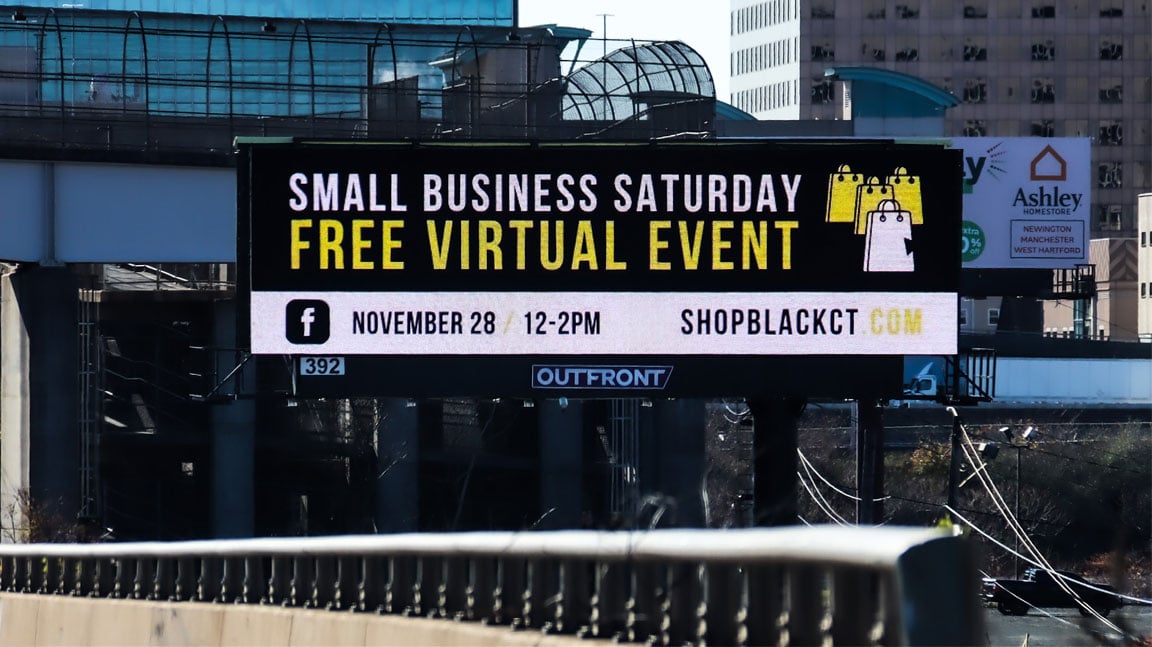 Strategy
Starting two weeks before Small Business Saturday, ShopBlackCT.com ran on Digital Bulletins across the state, including major cities like Hartford, New Haven, and Bridgeport. The goal was to build awareness amongst black-owned businesses, while growing web and social traffic.

Client Success
"We had huge numbers for our virtual event that was promoted (13,000 hits on our website on the day of the event), we are getting new businesses signing up to be listed because they've seen the billboards and I even have heard from our other media partners that they are seeing them."
- Sarah Thompson, Volunteer, ShopBlackCT.com


DISCLAIMER: OF COURSE, THE RESULT OF ANY CASE STUDY ARE SPECIFIC TO ITS FACTS. WE CAN'T GUARANTEE THAT ANY OTHER CAMPAIGN WILL DRIVE SIMILAR RESULTS, INCLUDING INCREASED TRAFFIC, END-USER ACTIVITY (CLICK-THROUGH OR SECONDARY-ACTION RATES), OR REVENUE.