State of California's
Heat Illness
Awareness Campaign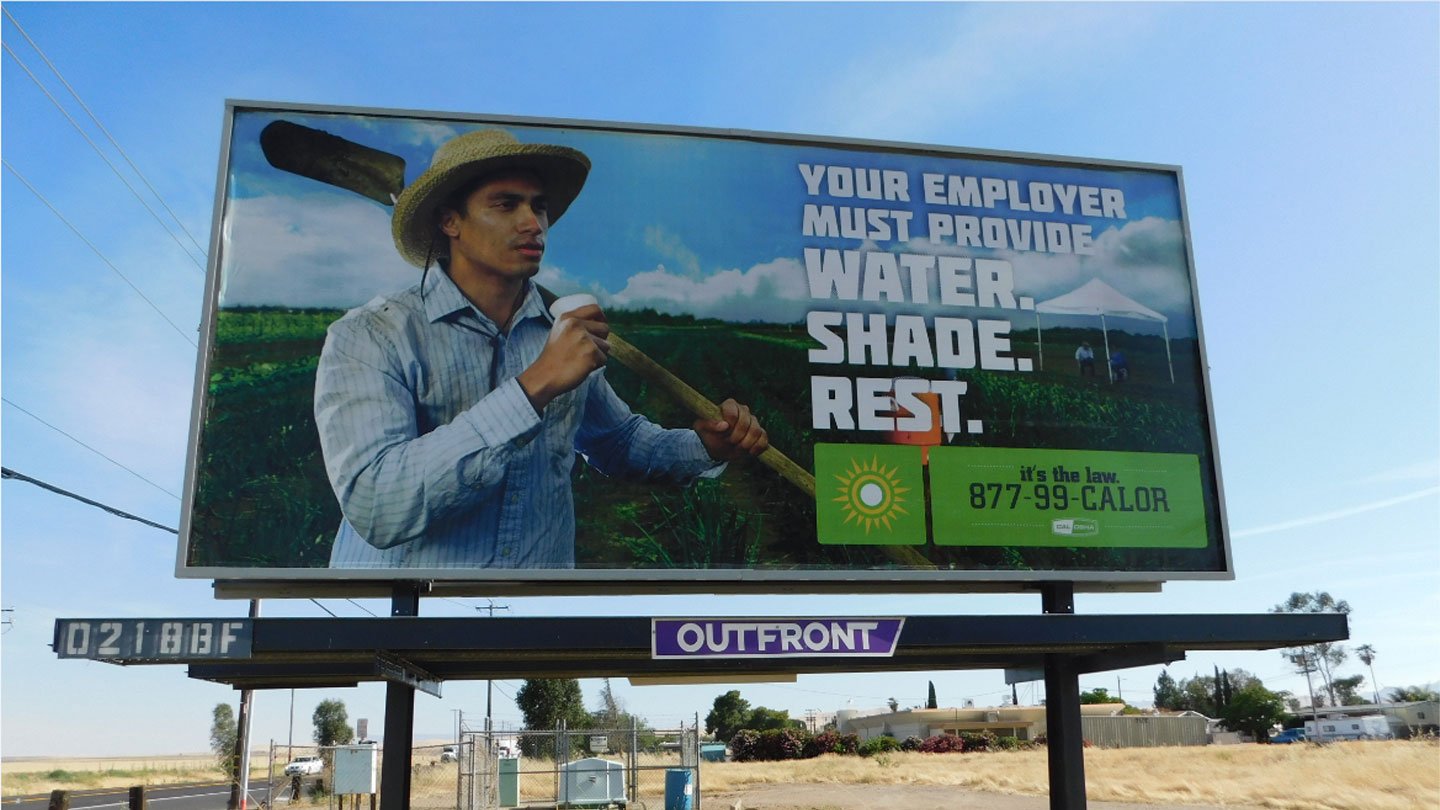 The State of California wanted to remind company executives and their field workers that it's the law to be provided water, shade, and rest while on the job. Heat illnesses and deaths related to it can be common during the hot summer months and the State of California wanted to create awareness and stress the importance of proper working conditions.
Media Feature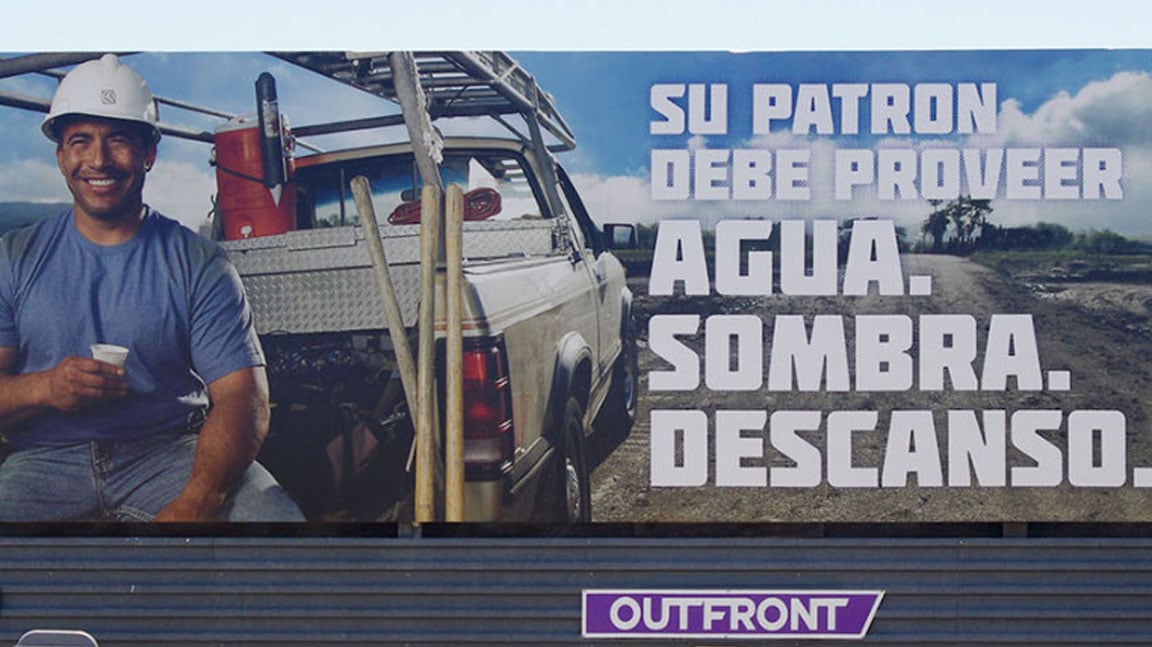 Strategically Placed
The State of California utilized bulletins throughout Los Angeles, Fresno, Sacramento, San Diego, Bakersfield, & Yolo County to promote their Heat Illness Awareness message.

Creative Excellence
Creative was simple and effective. The billboards featured both English and Spanish copy with a straightforward message emphasizing the importance of water, shade, and rest for agricultural and construction workers.

Campaign Success
The client attributes OOH to helping them reach the underserved community and for increasing safety and overall awareness to the workers of California.


DISCLAIMER: OF COURSE, THE RESULT OF ANY CASE STUDY ARE SPECIFIC TO ITS FACTS. WE CAN'T GUARANTEE THAT ANY OTHER CAMPAIGN WILL DRIVE SIMILAR RESULTS, INCLUDING INCREASED TRAFFIC, END-USER ACTIVITY (CLICK-THROUGH OR SECONDARY-ACTION RATES), OR REVENUE.