The Food Trust is a local food cooperative that runs various farmers markets in Philadelphia every weekend. The client partnered with OUTFRONT to help build awareness and speak specifically to their target audiences in communities throughout the city.
17%
Increase in Website Traffic Compared to Previous Months
Media Feature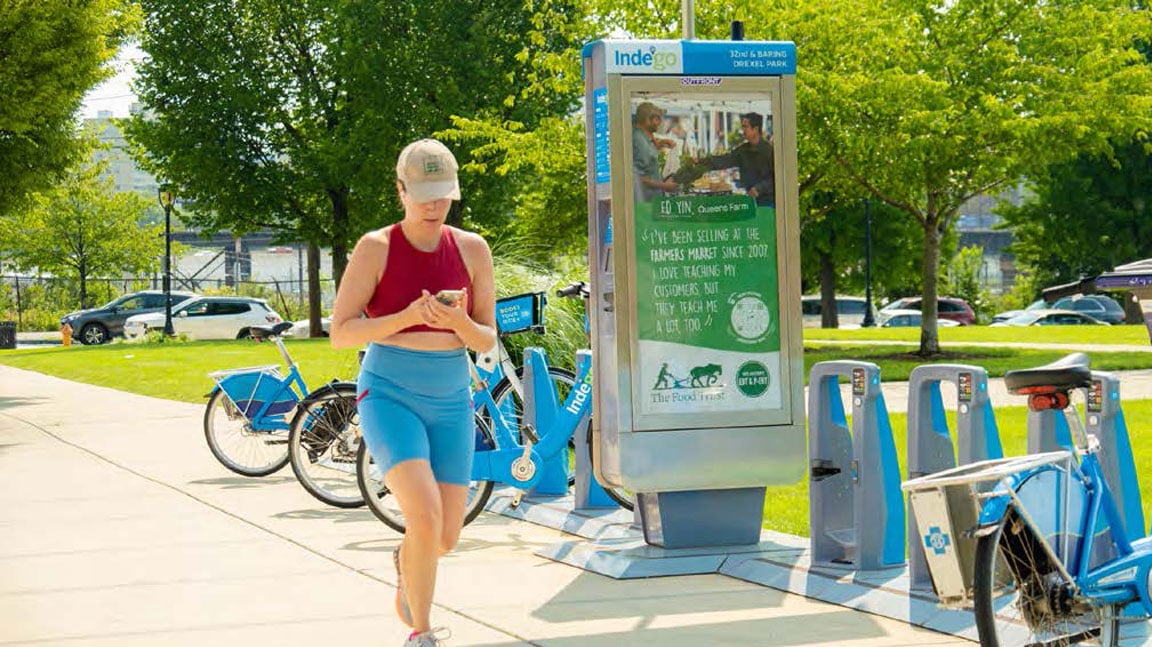 Local, Local, Local
With over 200 locations throughout the city Bike Share provided the client a unique opportunity to pinpoint hard to reach areas of the city crucial to where their customers live, work and play.

Creative Excellence
OUTFRONT Studios designed a campaign featuring real Food Trust members (shoppers, farmers, etc.) and specifically tailored personal stories to each bike share location. The local aspect drew a deeper connection between the campaign and the local community.

IRL to URL
By incorporating the use of QR Codes we took advantage ensured the campaign delivered on the client's goal of driving website traffic.

Results
Website visitation increased 17% from the previous month. 9 out of 11 individual farmers market pages also saw a significant increase in traffic during the time of the campaign.


DISCLAIMER: OF COURSE, THE RESULT OF ANY CASE STUDY ARE SPECIFIC TO ITS FACTS. WE CAN'T GUARANTEE THAT ANY OTHER CAMPAIGN WILL DRIVE SIMILAR RESULTS, INCLUDING INCREASED TRAFFIC, END-USER ACTIVITY (CLICK-THROUGH OR SECONDARY-ACTION RATES), OR REVENUE.