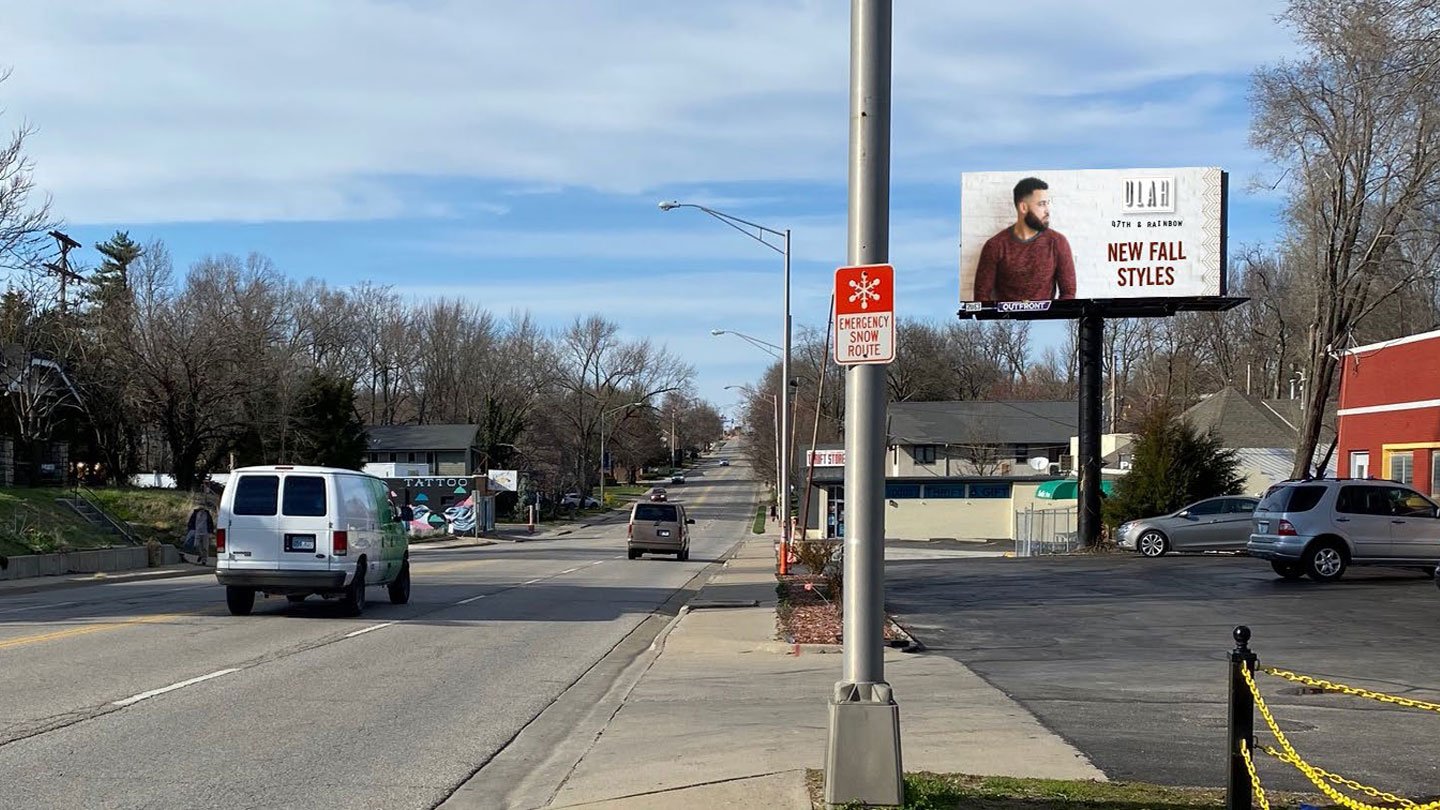 Strategy
ULAH is located on a busy street, Rainbow Blvd., so the main goal with the campaign is to reach those daily commuters to let them know who ULAH is. They want to capture their customer at the right time with the right need, on their daily paths, so they'll make a turn into the store.

Less is more with ULAH's campaigns. They try to have clear, relevant, short messages, with a simple graphic. It would be "Winter Sale" or "New Spring Arrivals" with our logo, location, and a compelling graphic, usually a model or even us, the store owners, on a simple background. We've found that people on the billboard usually get noticed the most, more than products.

Results
In 2020, ULAH had an 13% increase in business from 2019. ULAH attributes this amazing increase as a culmination of many things, but their overall brand awareness has significantly increased, partly because of their billboards. They regularly hear "I saw your billboard" in the store.

"Outfront has been great to work with from the beginning. They've really supported us and I feel like we have a business partner whose goal really is to help spread the word about us. Our billboard has been a part of our overall increased brand awareness which has contributed to sales growth."
Joey Mendez, Co-owner


DISCLAIMER: OF COURSE, THE RESULT OF ANY CASE STUDY ARE SPECIFIC TO ITS FACTS. WE CAN'T GUARANTEE THAT ANY OTHER CAMPAIGN WILL DRIVE SIMILAR RESULTS, INCLUDING INCREASED TRAFFIC, END-USER ACTIVITY (CLICK-THROUGH OR SECONDARY-ACTION RATES), OR REVENUE.
+19%
Increase in Business from 2019 to 2020
Media Feature