University Bank, located in Ann Arbor, focused on listening and responding to our community's true needs and profitably providing the highest level of service to the people, small businesses and organizations that we serve. University Bank Value Statement includes a focus on ethics, integrity, accountability, diversity, and community. University Bank wanted to promote their local availability to Washtenaw County and ask community audiences "why not keep it local?"
Media Feature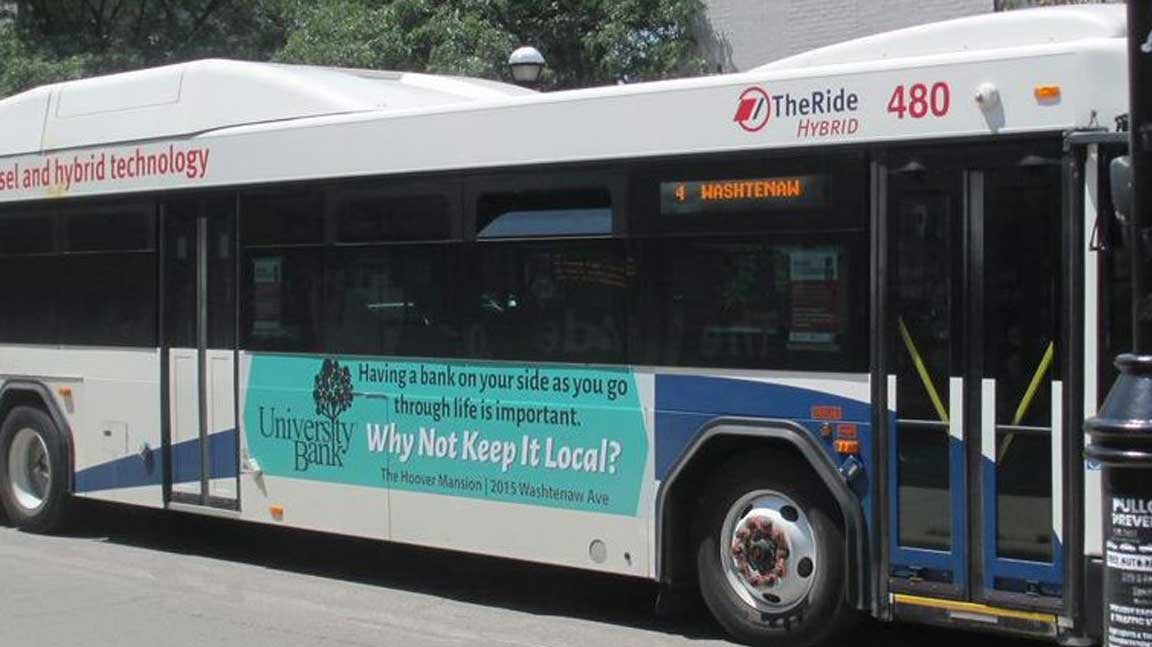 Strategy
University Bank's strategy was to cover as much of Washtenaw County as they could, while keeping their campaign within budget.

Plan Details
University Bank ran a campaign over 8 months that included multiple levels of media formats. This campaign included the use of 5 Transit King Ads, static and digital billboards, as well as mobile advertising to geotarget 15 different zip codes within Washtenaw County.


DISCLAIMER: OF COURSE, THE RESULT OF ANY CASE STUDY ARE SPECIFIC TO ITS FACTS. WE CAN'T GUARANTEE THAT ANY OTHER CAMPAIGN WILL DRIVE SIMILAR RESULTS, INCLUDING INCREASED TRAFFIC, END-USER ACTIVITY (CLICK-THROUGH OR SECONDARY-ACTION RATES), OR REVENUE.