Central Florida wildlife attraction, Wild Florida, needed to increase brand awareness with locals and turn them into customers.
Media Feature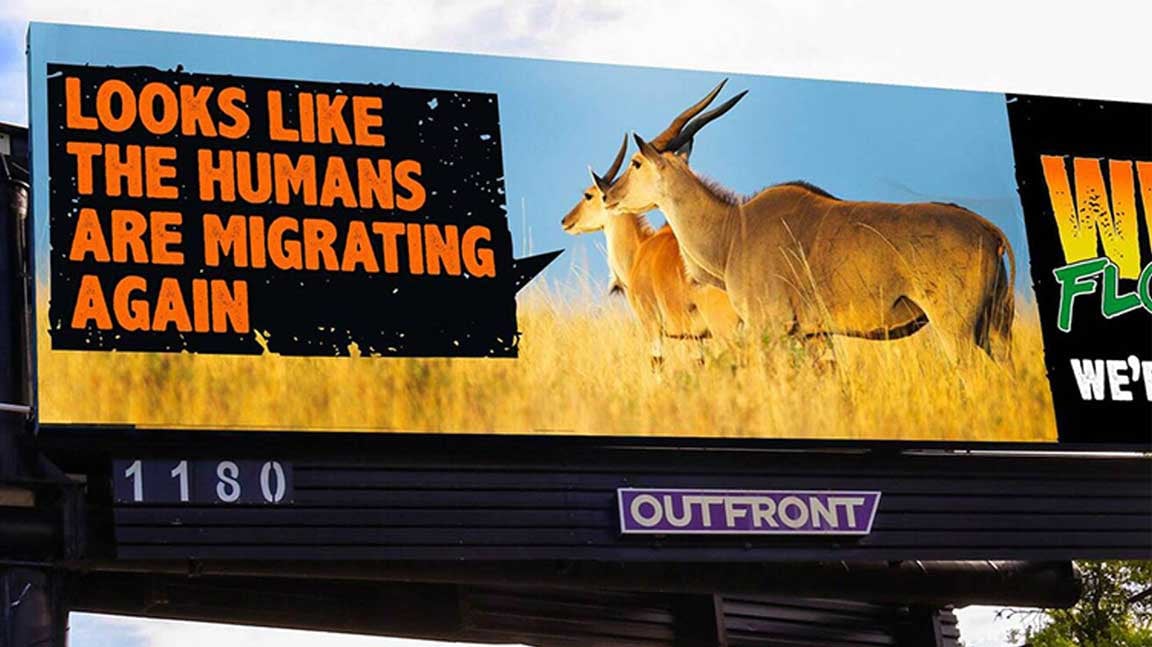 Creative Excellence: OUTFRONT Studios created a fresh, updated campaign for Wild Florida to be used on OOH and Mobile.
OUTFRONT Account Executive Strategy: Working with visitor data from Wild Florida, billboards were strategically placed in specific areas to target Wild Florida's desired audience. Mobile was used to target competitors' locations as well as desired audience areas.
DISCLAIMER: OF COURSE, THE RESULT OF ANY CASE STUDY ARE SPECIFIC TO ITS FACTS. WE CAN'T GUARANTEE THAT ANY OTHER CAMPAIGN WILL DRIVE SIMILAR RESULTS, INCLUDING INCREASED TRAFFIC, END-USER ACTIVITY (CLICK-THROUGH OR SECONDARY-ACTION RATES), OR REVENUE.