WoodSpoon is a startup food delivery service in New York City. To gain brand awareness, a strong OOH campaign was built to increase name recognition, and market share.
349%
Increase in App Downloads During the Campaign and the Months Following
463%+
Increase in Website Visitation During the Campaign and the Months Following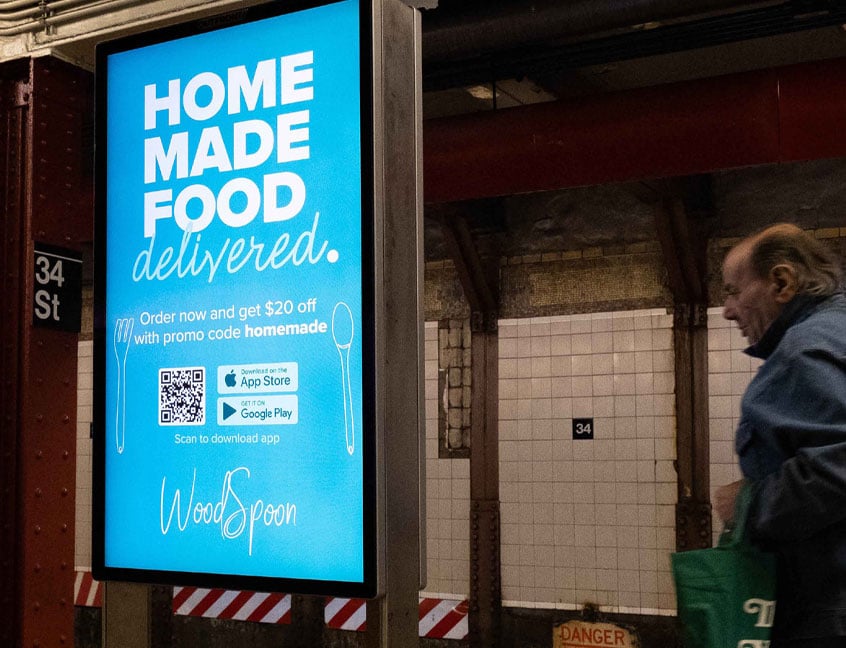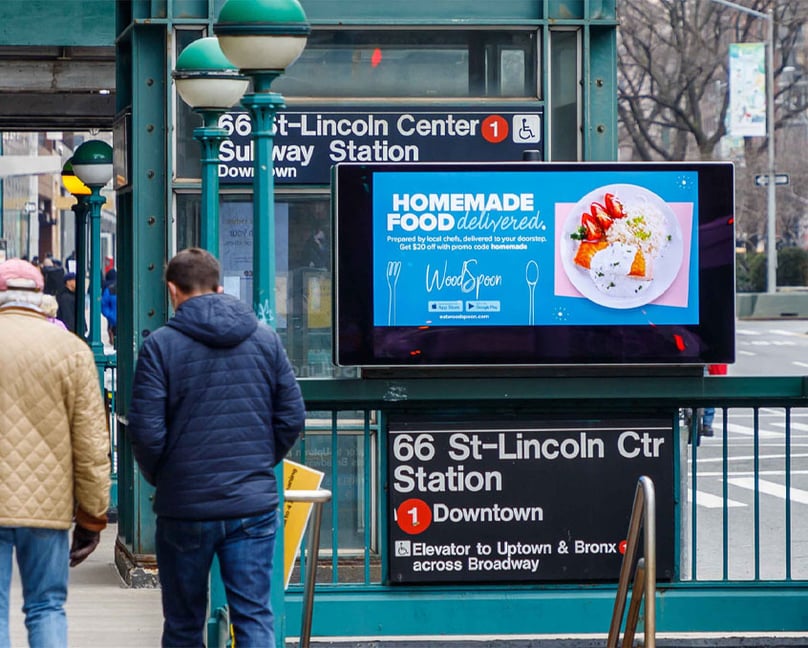 Strategically Placed
Subway and street level ads were utilized to speak to busy commuters as they pondered "what's for dinner?"

Creative Excellence
The bright noticeable colors helped establish Wood Spoon's visual identity and brand recognition. A discount code was included on the OOH ads in addition to a quick scan (QR Code) to download the app.

Client Success
"Wood Spoon saw immediate unaided brand awareness growth as a direct result of the OOH campaign via our social media channels. We received messages from customers wanting to know more about the brand, we received messages from home chefs wanting to cook for the platform, and we received messages from reporters who saw the ads and wanted to cover our company, story, and background for the media. All of these audiences were hugely important as an early growth company."


DISCLAIMER: OF COURSE, THE RESULT OF ANY CASE STUDY ARE SPECIFIC TO ITS FACTS. WE CAN'T GUARANTEE THAT ANY OTHER CAMPAIGN WILL DRIVE SIMILAR RESULTS, INCLUDING INCREASED TRAFFIC, END-USER ACTIVITY (CLICK-THROUGH OR SECONDARY-ACTION RATES), OR REVENUE.