Unlocking the Power of "Post": Branding Through Out of Home

November 14, 2023

The Dallas Cowboys are off to a strong start this season. Ranking #2 in the NFC East conference with a HUGE win over the New York Giants in last weekend's game. Maybe they are still revved up from their experiential partnership with Raising Cane's Chicken.

When Out of Home meets Out of the Box you get a collaboration like the one between Raising Cane's Chicken, Post Malone & The Dallas Cowboys. For one location in Dallas, TX newly re-opened on October 12th, you'll find an entirely Dallas Cowboys themed restaurant designed by American Rapper and Singer, Post Malone.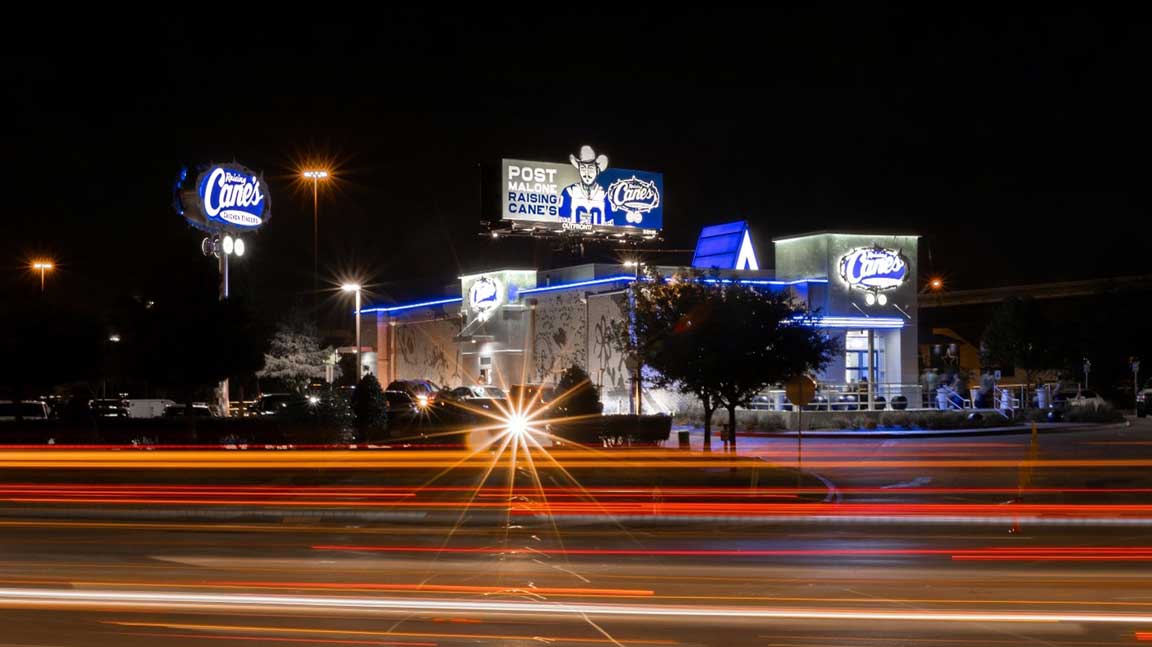 The exterior has been wrapped in the Cowboys iconic Silver and the Cane's Logo (normally red & white) has been swapped out for Cowboys Blue. To top it off they utilized an OUTFRONT billboard which sits in the parking lot of the location featuring an illustrated Post Malone in a Cowboy hat and Dallas Cowboy's Jersey, to drive traffic and awareness. Multiple TV news stations were on site to cover the opening where huge crowds gathered and Post Malone made an appearance. When the local NBC channel 5 news reported on the restaurant design collaboration, they featured the OUTFRONT billboard in their news story.


No detail was left untouched as customers enter the drive-thru they are greeted by a 32 ft Cowboys star. The interior of the restaurant is covered with Post Malone collab logos, Cowboys memorabilia, and artwork featured on the Post x Cane's x Cowboys cup. It's truly a one-of-a-kind experience and Post Malone said, "it's an honor to be part of this collaboration with two of the greatest brands in history."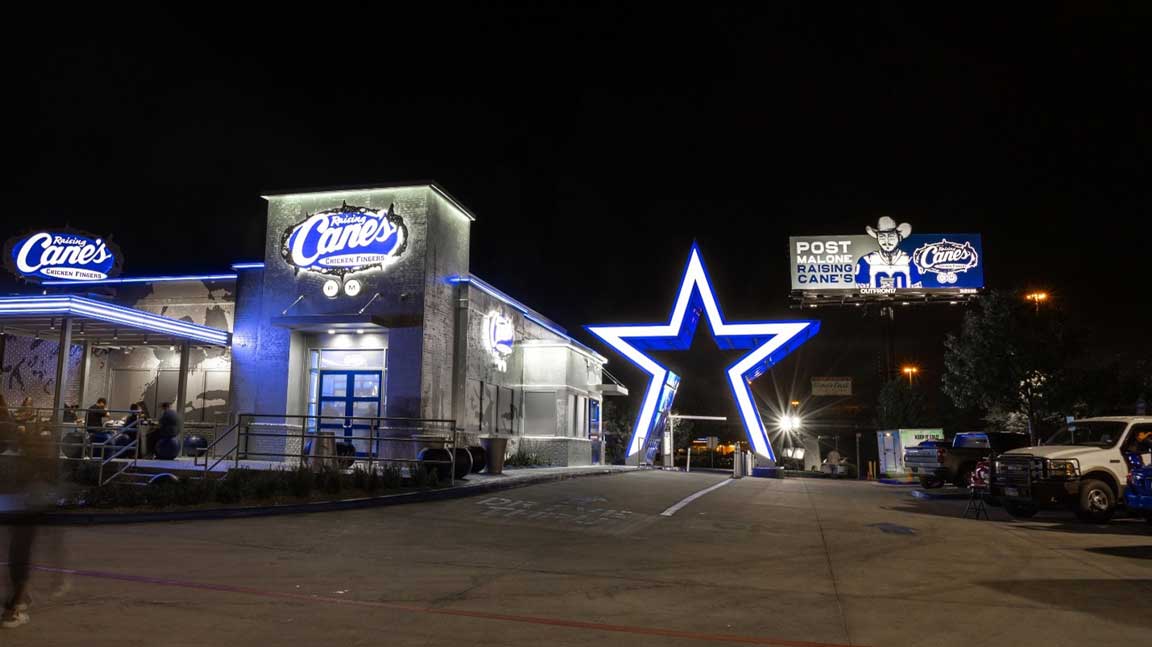 You can't deny the impact and importance of Out of Home when it comes to a marketing campaign. There is no bigger way to reach an audience and one of the many benefits is the lights on the billboard are on, even when the restaurant lights are off.

Author: Michelle Charalambopoulos, Marketing Manager @ OUTFRONT