Branson-Springfield, MO
Outdoor Ads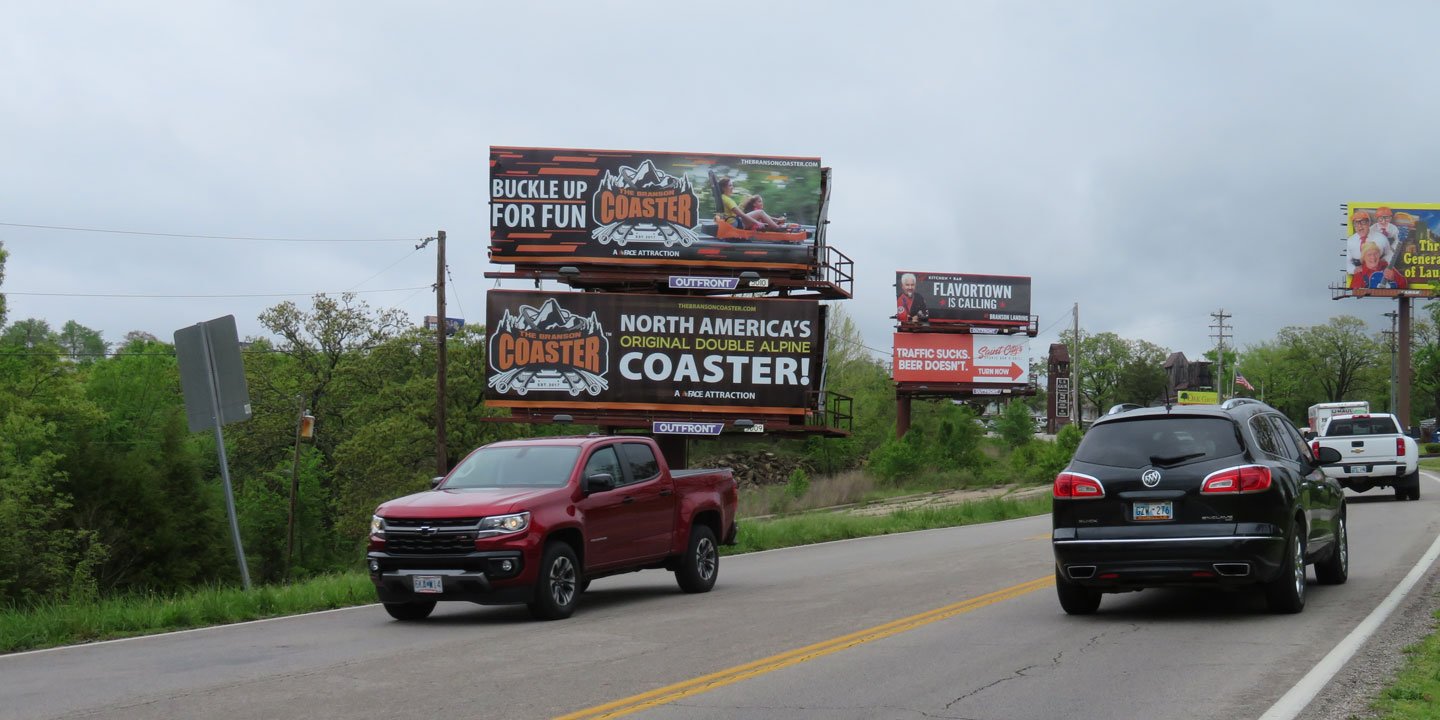 Branson, MO attracts nearly 10 million tourists annually for reasons ranging from scenic natural beauty to the star-studded theaters along Highway 76. Branson offers family-oriented entertainment such as the Hollywood Wax Museum, the National Tiger Sanctuary, 10 golf courses, and music shows like Presleys' Country Jubilee. Branson is one of the country's top destinations for music lovers because it's home to over 45 entertainment theaters on its famous strip. Branson's 55,967 theater seats are 11,000 more than on Broadway in New York.
165+
Static Bulletins
— With Branson-Springfield's 165+ massive IRL canvases and endless creative opportunities, OUTFRONT reaches 96% of people each week.
Products & Services
From ad creative and design to campaign data and insights. We got you covered.
Let's Reach Your Target Audience Together
We are committed to the success of your brand or business. Get in touch using the form!
How can we help you?
I have a question about