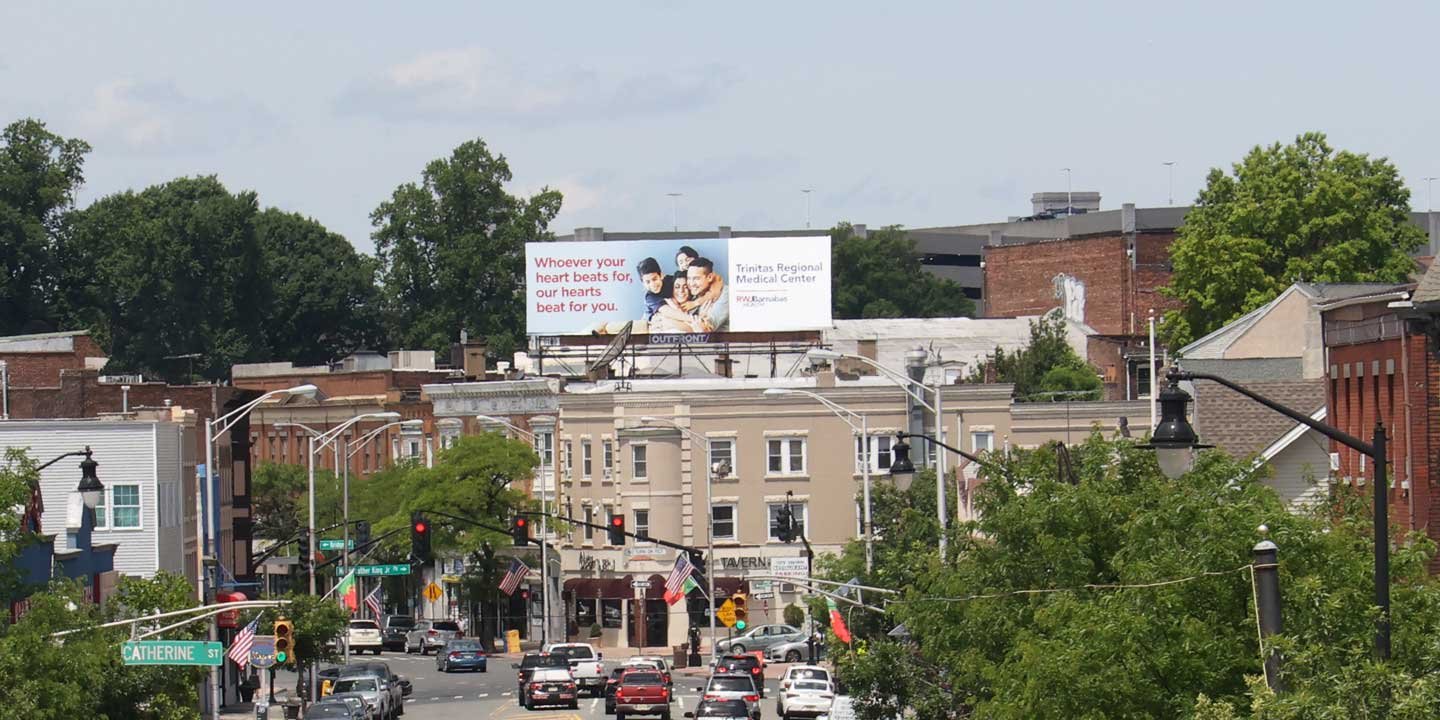 OUTFRONT's presence in New Jersey is dominant and captivating, reaching 99% of the population weekly. It is the center for biopharmaceuticals, manufacturing, healthcare, and technology—making it one of the most innovative states in America.
Located across the Hudson River from New York City and a train ride from Philadelphia, the Garden State attracts about 96.6 million visitors annually for its endless shoreline, luxurious shopping malls, culinary/dining experience, and various entertainment venues. Capture weekend tourists and residents alike with an OUTFRONT brand campaign.
15
Fortune 500 Companies
— New Jersey is home to 15 Fortune 500 companies.
2
The Best State to Live In
— New Jersey has ranked #2 in Best State to Live in based on several factors such as economy, education & health, quality of life, affordability, and safety.
Source
WALLETHUB, AUGUST 2022
3
Wealthiest Counties
— Somerset County, Hunterdon County, and Morris County are amongst the Top 15 wealthiest counties in the nation.
Deliver Impact in New Jersey
Products & Services
From ad creative and design to campaign data and insights. We got you covered.
Let's Reach Your Target Audience Together
We are committed to the success of your brand or business. Get in touch using the form!
How can we help you?
I have a question about