Advertisers love digital billboards because they combine rapid turnaround, creative flexibility, and audience targeting, giving brands the ability to present consumers with relevant, timely messaging.
While
traditional billboards
require longer lead time, digital out of home formats like electronic LED billboards give brands a much quicker way to get the right message in front of the right audience within your desired market.
Digital billboards also give advertisers the ability to create contextual relevance by integrating real-time dynamic data in ad creative.
Best of all, digital billboard advertising lets brands target audiences without using their personal data, allowing for the attribution and measurement capabilities that marketers demand.
62%
Notice Digital Billboards -
Three in five consumers noticed a digital billboard in the last month.
65%
Took Action -
Nearly two thirds of consumers engaged in at least one action after seeing a digital billboard.
50%
Engaged -
Half of those who notice digital billboards do so most or all of the time.
Highlights & Results
Digital billboards make a statement in high-traffic areas.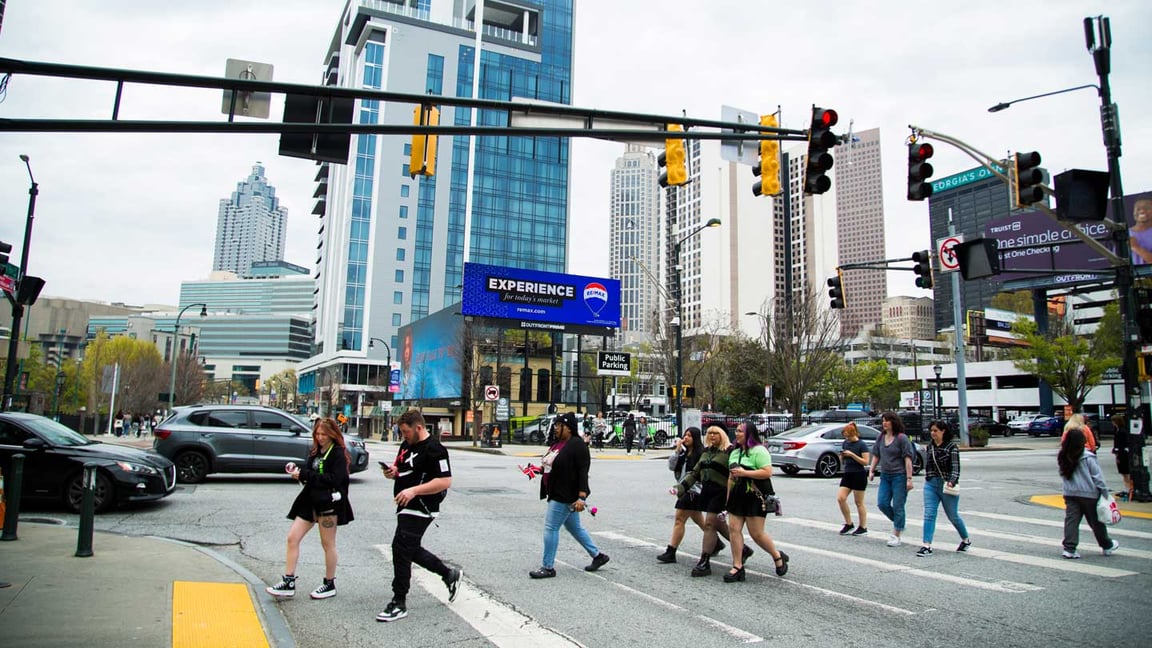 Resources
From creative best practices to preview visualizations & specs. We got you covered.