The daily commute represents an opportunity for brands to develop a relationship with consumers, and digital transit media is a key part of that relationship. Whether on train platforms or inside the cars themselves, they take advantage of transit riders' lengthy dwell times and commuting patterns.

Digital transit media options include liveboards on platforms, either as single units or triptychs, as well as in-car livecards. For the ultimate in immersive transit advertising, our new LiveCard MAX format includes eye-level and overhead exposure in select subway cars.
68%
Notice Transit Ads -
Nearly 7 in 10 noticed digital ads in train station concourses or corridors.
48%
Immediately Visited -
Nearly half of those who noticed have immediately visited a retail location after seeing its rail concourse ad.
82%
Made the Purchase -
Of those who visited a retail location, 4 in 5 made a purchase.
Highlights & Results
Digital transit advertising makes you a part of consumers' day.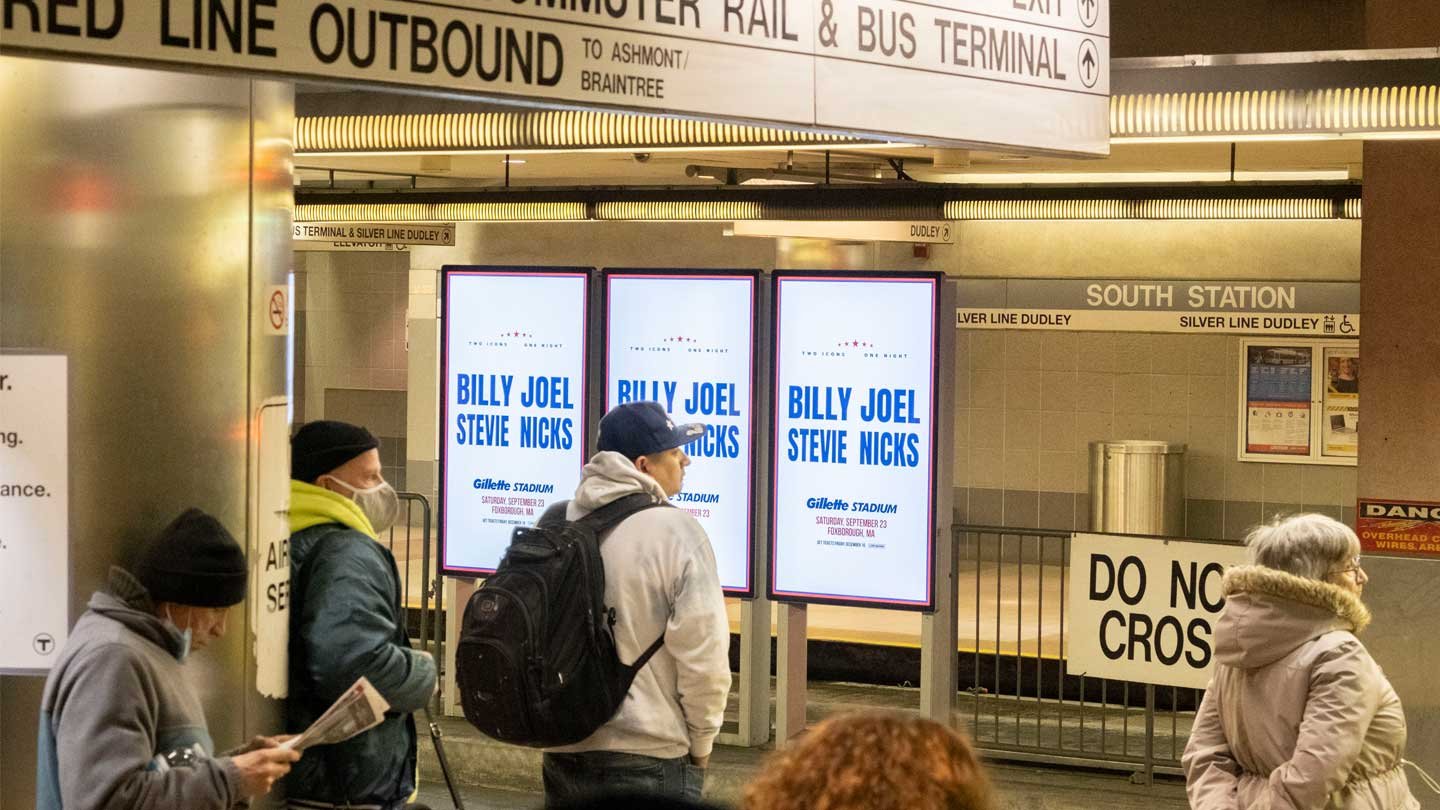 Resources
From creative best practices to preview visualizations & specs. We got you covered.