To reach consumers with attention-commanding eye-level media, our digital street media options cover lots of ground. These bold, bright displays engage both commuters and passersby, their presence at key transit locations delivering reach and frequency in desirable urban neighborhoods.

Advertisers can choose from digital bus shelters whose curbside proximity drives high circulation among both pedestrians and drivers, or urban panels atop subway entrances, available as static digital displays or full-motion video.
62%
Notice OOH More -
More than three in five city dwellers (1M+) notice OOH more now than pre-pandemic.
Source
THE HARRIS POLL, 2022
11%
More Memorable Than Display -
Consumers rate OOH as 11% more memorable than display advertising.
77%
Discover New Brands -
More than three quarters of consumers frequently learn about new brands or products via OOH.
Highlights & Results
Whether walking, riding, or driving, digital street furniture connects.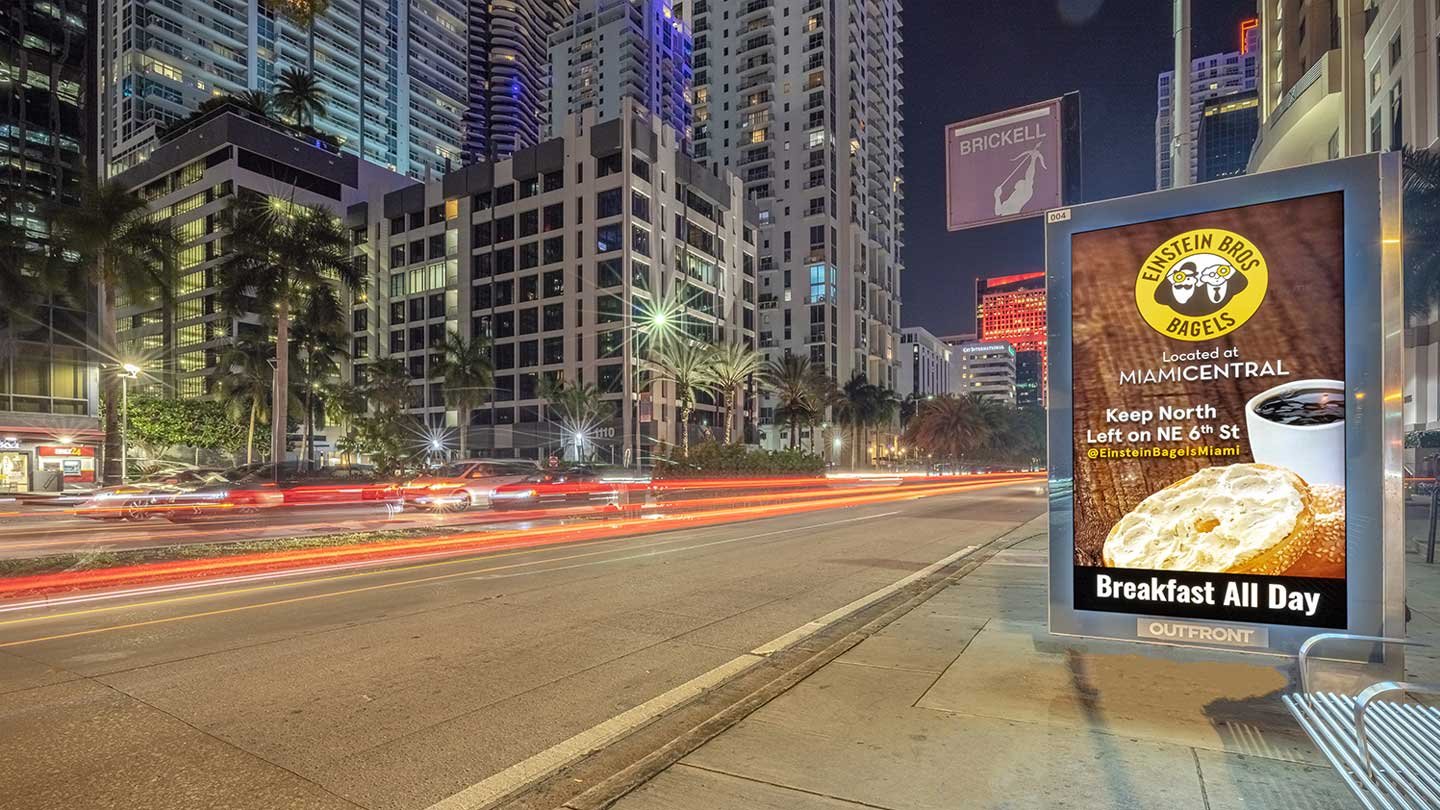 Resources
From creative best practices to preview visualizations & specs. We got you covered.