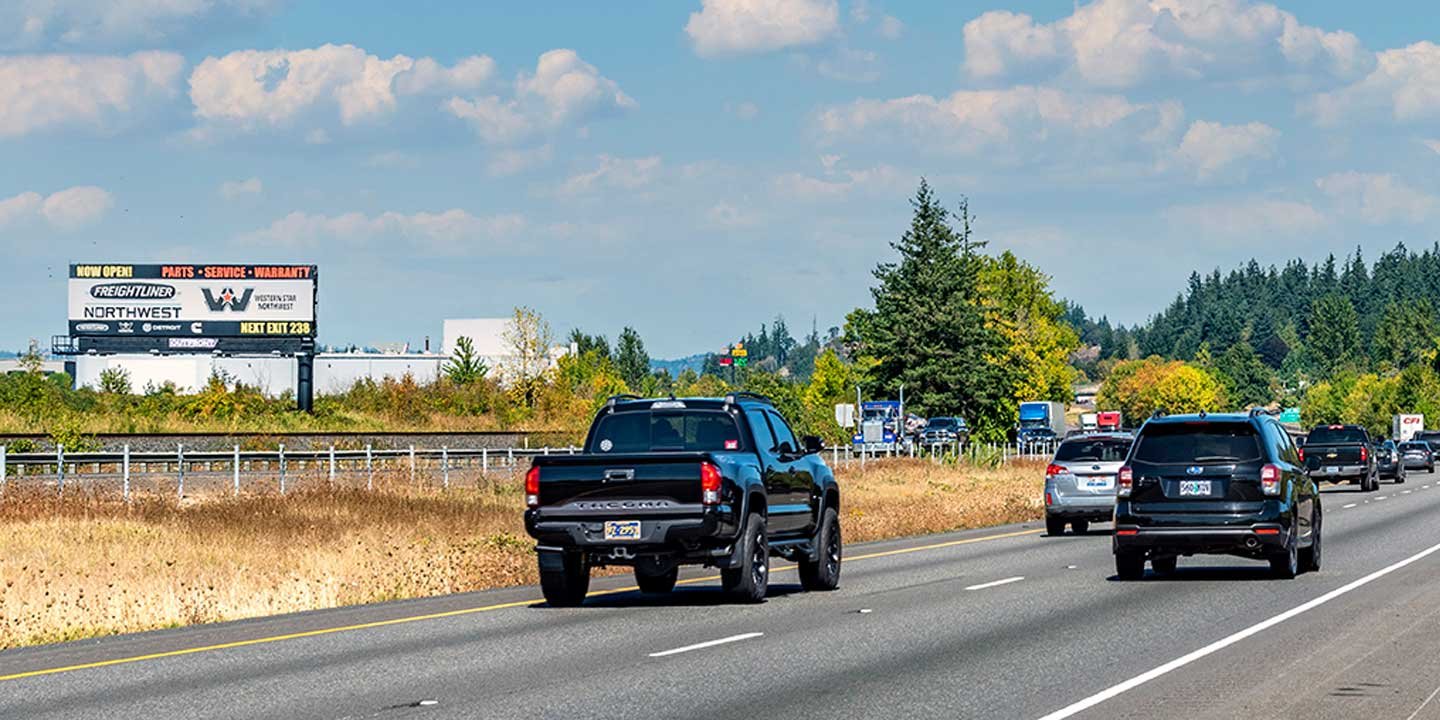 OUTFRONT's presence in the state of Oregon spans the entire state. Whether looking to reach major Metropolitain areas such as Portland, Eugene, and Medford, reach tourists on their way to picturesque Oregon coast, wine country, & mountains, or anything in between, OUTFRONT has you covered. Our vast bulletin, poster, and growing digital coverage can connect brands with any audience they are trying to reach in an impactful way.
#5
Wine Producer
— Wine is a vital part of the Oregon economy. With over 750 vineyards in the state, Oregon is one of the leading wine producing states in the country.
Source
TRAVEL OREGON & WORLD POPULATION REVIEW, 2022
18
National Historical Districts and Trails
— Oregon is full of history and culture with 14 National Historic Districts and 4 National Historic Trails, including the namesake trail that pioneered western expansion, The Oregon Trail.
Source
TRAVEL OREGON, 2022
#9
Top Ranked Cities for Foodies
— Portland consistently ranks in the top 10 cities for foodies. The combination of its affordability, diversity, accessibility, and quality provides endless options for locals and tourists.
Products & Services
From ad creative and design to campaign data and insights. We got you covered.
Let's Reach Your Target Audience Together
We are committed to the success of your brand or business. Get in touch using the form!
How can we help you?
I have a question about