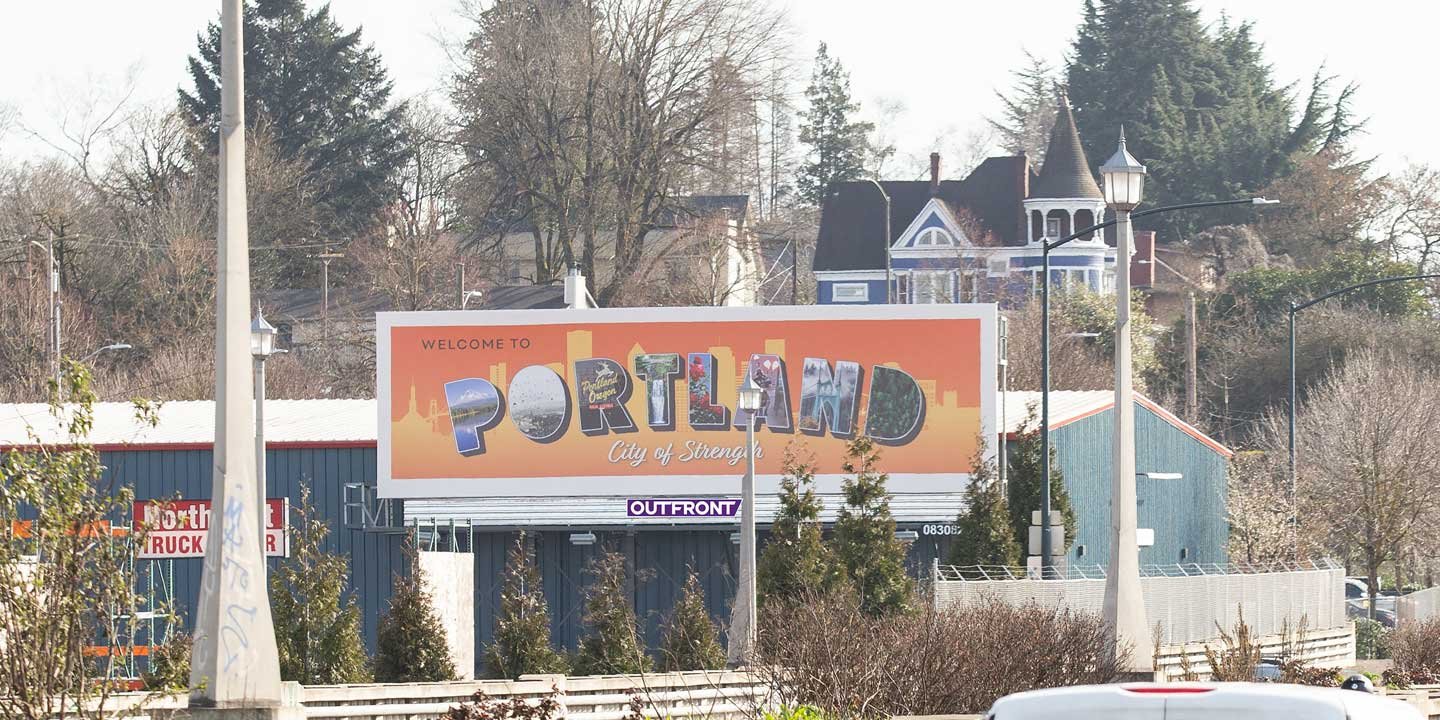 OUTFRONT reaches 94% of Portland's consumers via billboards, wallscapes, and digital outdoor media. Ideal for advertising, the city's diverse population interacts with media touchpoints daily. Portland is a thriving tech hub with a diverse population, beautiful parks, and top restaurants and breweries. It has strong business prospects and a large share of educated millennials. Portland is also eco-friendly and known for its coffee culture, and home to two major league sports teams. Commuting is a way of life due to city growth, leading to more outdoor brand exposure when leveraging out of home advertising.
12th
Worst Traffic
— Portland ranked as the 12th most congested U.S. city and 37th worldwide.
70
Breweries
— With over 70 breweries, Portland is a beer lover's paradise - one of the highest totals of any city in the world.
Source
TRAVEL PORTLAND, 2022
10+
Major Companies in Portland
— From athletic & outdoor apparel giants like Nike, Under Armour, Columbia Sportswear, and Adidas to technology pioneers like Intel, Vestas, and Lucid Energy, Portland is home to an array of industry titans.
Deliver Impact in Portland
Products & Services
From ad creative and design to campaign data and insights. We got you covered.
Let's Reach Your Target Audience Together
We are committed to the success of your brand or business. Get in touch using the form!
How can we help you?
I have a question about