Upstate
New York
Outdoor Ads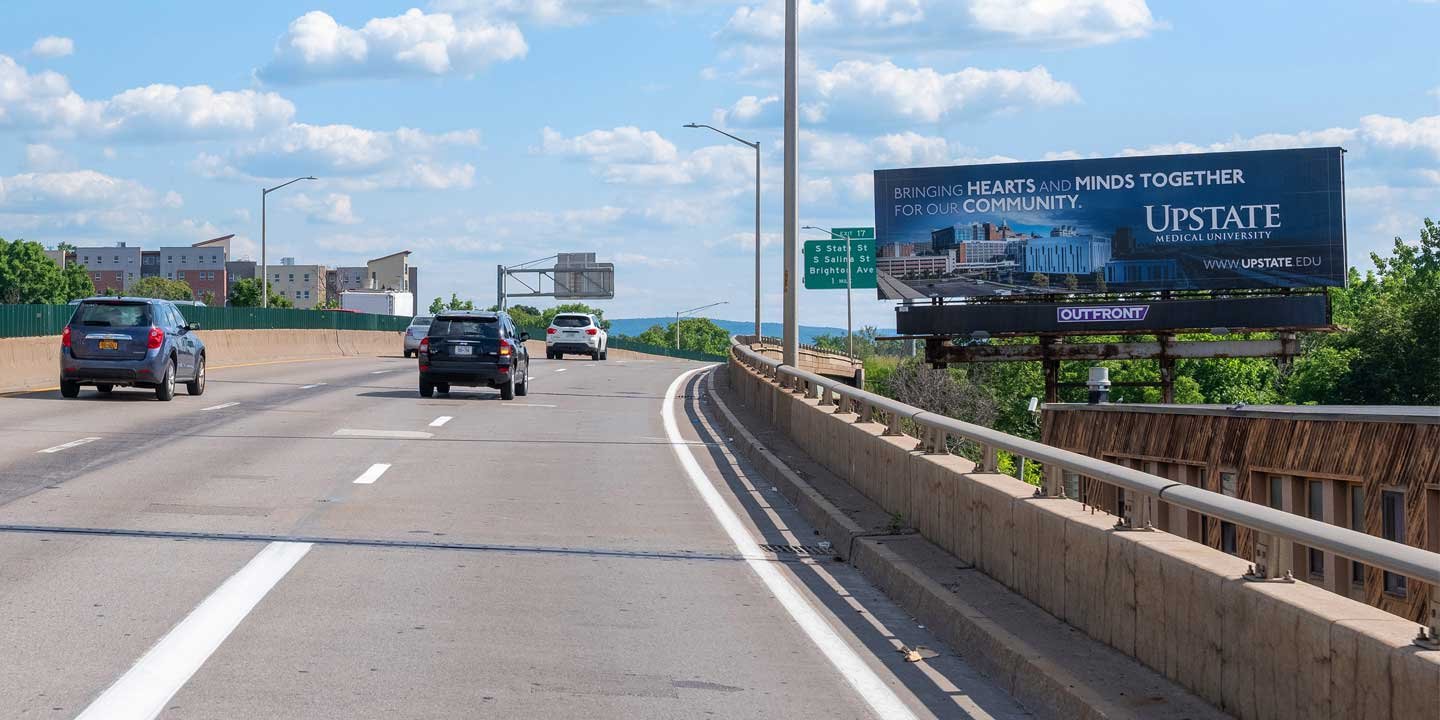 With a population of over 4.2 million people, upstate New York boasts many industries drawing all to the state. Tourism across the Catskills, Adirondacks, and most notably, the Finger Lakes Region, brings consumers from across the world. Cities including Albany, Binghamton, Buffalo, Elmira, Rochester, Syracuse, and Watertown have grown in popularity for its low cost of living, high share of jobs, and prestigious schools. OUTFRONT links these key destinations with bulletins and digital billboards across the most desired locations.
8
Market Coverage
— OUTFRONT covers 8 major markets across Upstate New York.
65+
Inventory
— OUTFRONT has 65+ units across Upstate New York.
16th
Top Places to Visit in the World
— The Finger Lakes Region is the 16th top place to visit in the world.
Source
TRAVEL + LEISURE, 2021
Products & Services
From ad creative and design to campaign data and insights. We got you covered.
Let's Reach Your Target Audience Together
We are committed to the success of your brand or business. Get in touch using the form!
How can we help you?
I have a question about