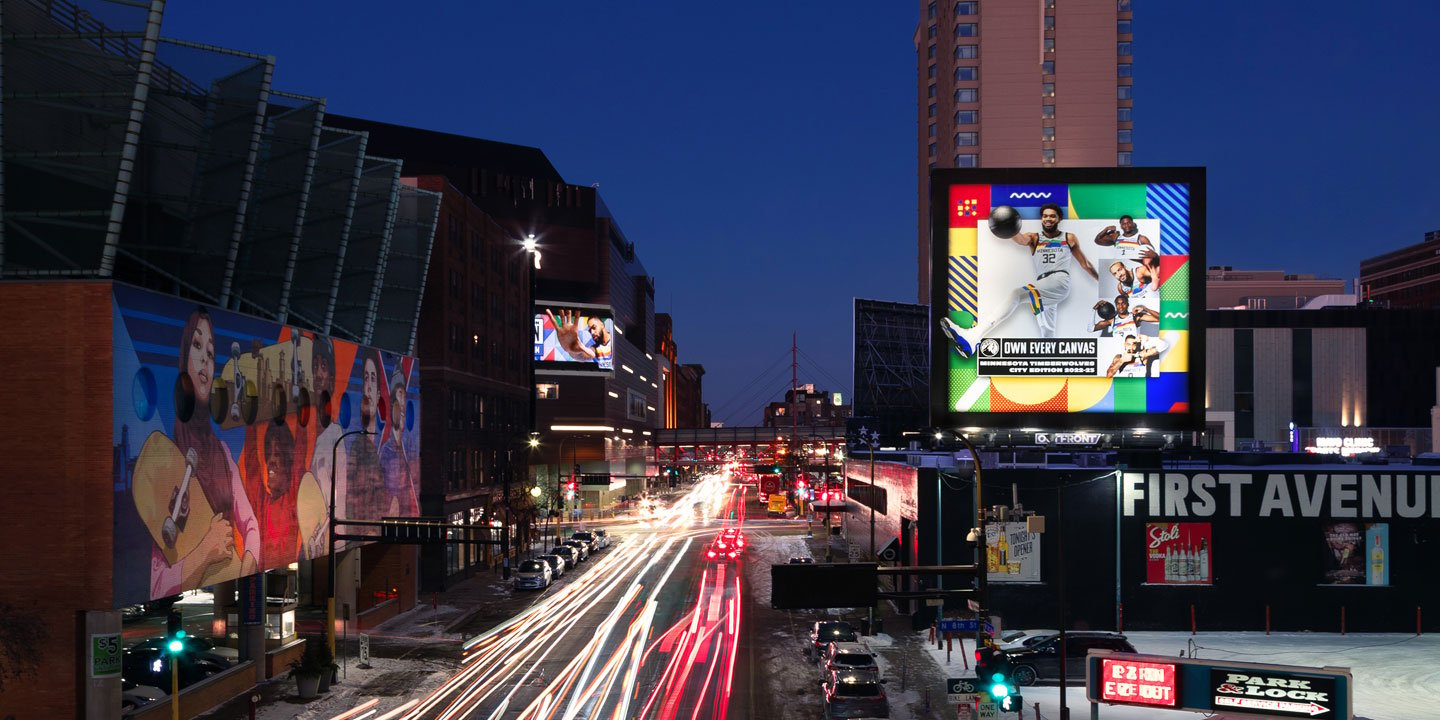 With over 5 million people and a median household income HHI of over $75,000, the Minneapolis – Saint Paul metro area is among one of the highest educated cities in the U.S. The Twin Cities each year sees top talent in manufacturing, healthcare, tech start-ups and retail come into the market, making it a top Midwest destination. Minneapolis-St. Paul is a destination for people across the world, so whether you are looking to target tourists, leading business professionals, or locals, with OOH advertising, Minneapolis is the place for you.
94%
Consumer Weekly Reach
— In the Twin Cities, OUTFRONT reaches 94% of the CBSA consumers weekly.
70%
Digital Expansion
— he digital footprint in the Twin Cities has increased by 70%, giving brands the opportunity to dominate the market with OOH media like digital billboard, transit, and mobile advertising. Minneapolis' Digital Network allows brands to have market-wide exposure, near real time messaging, and creative flexibility.
99%
Impact of OOH
— 99% of Minnesota consumers are exposed to OOH.
Deliver Impact in Minneapolis
Products & Services
From ad creative and design to campaign data and insights. We got you covered.
Let's Reach Your Target Audience Together
We are committed to the success of your brand or business. Get in touch using the form!
How can we help you?
I have a question about