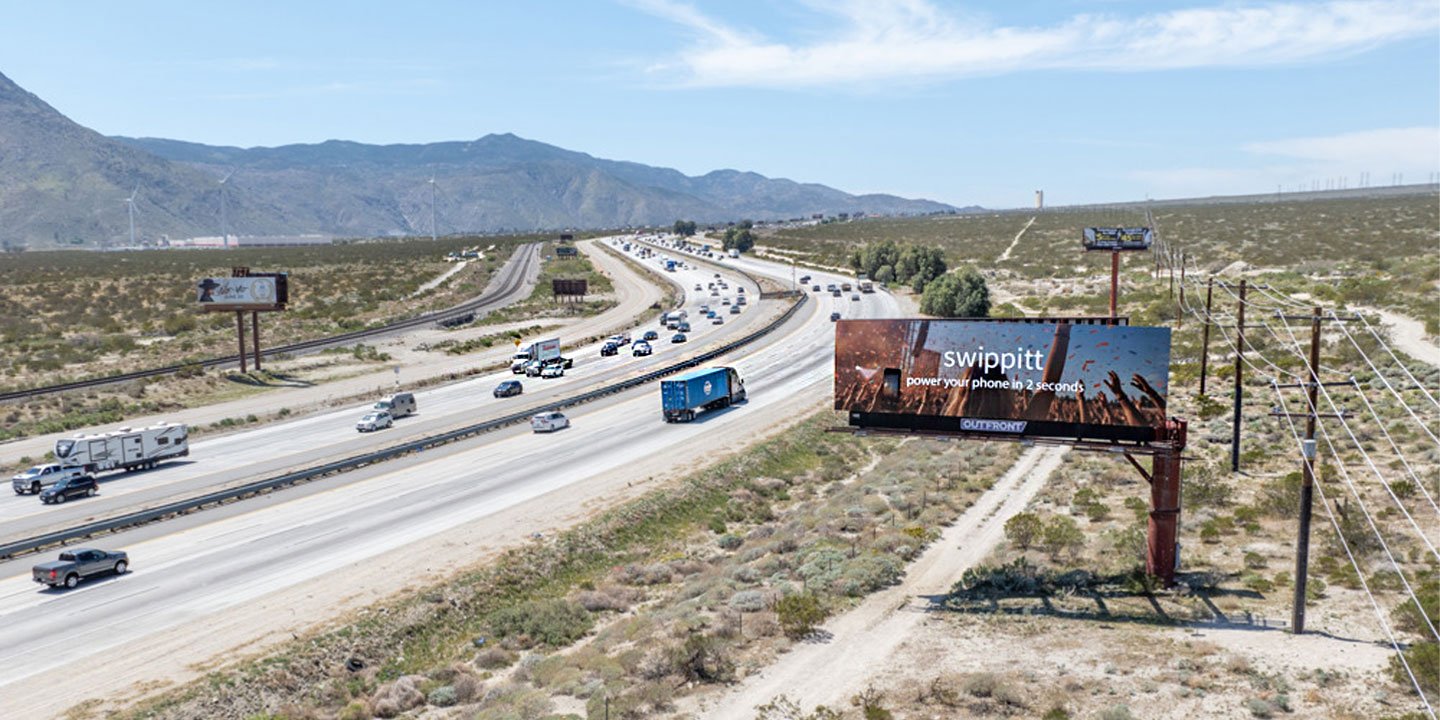 OUTFRONT's inventory dominates Palm Springs, reaching 75% of US consumers weekly. Home to over 50 premier golf courses, fine dining restaurants, and luxurious spas, Palm Springs is the ultimate resort community! This tourist destination hosts the world-famous Coachella music festival and Stagecoach, drawing in hundreds of thousands of visitors each year. The streets, lined with palm trees, are perfect for exploring boutique shops, art galleries and museums while soaking up the warm sunshine. With over 350 days of sunshine a year, the permanent year-round Palm Springs population doubles in the winter season.
140K
Population
— Palm Springs has over 140,000 residents.
Source
SCARBOUROUGH RESEARCH, 2022
14M
Visitors
— 14 million individuals visit Palm Springs annually and it accounts for 7.5 billion in spending.
Source
PRNEWSWIRE.COM, 2022
75%
Market Coverage
— 75% of the population reached weekly.
830K
Festival Goers
— Coachella music festival draws in over 750K people annually and Stagecoach brings in over 80K people annually.
Source
COCHELLA, 2022 AND STAGECOACH, 2022
Deliver Impact in Palm Springs
Products & Services
From ad creative and design to campaign data and insights. We got you covered.
Let's Reach Your Target Audience Together
We are committed to the success of your brand or business. Get in touch using the form!
How can we help you?
I have a question about