Washington, DC
Outdoor Ads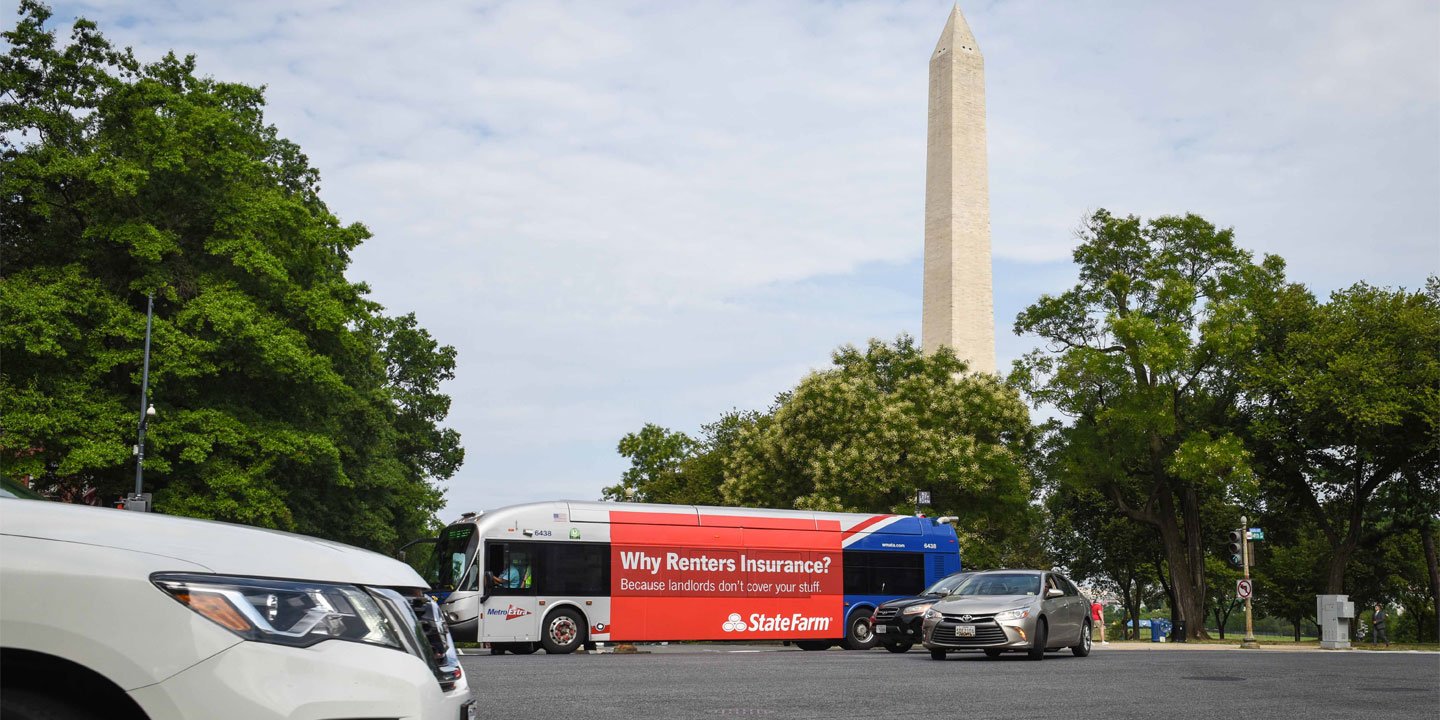 Washington, DC is the center of US and international government, creating an ethnically diverse area of political leaders, government employees, and corporate contractors. In addition to the government, the Capital Region is powered by education, health, technology and tourism creating one of the strongest economies in the nation. As people spend more and more time outside their home and office, out of home advertising can be front and center in the places where people live, work, and travel.
93%
Population Reached Weekly
— OUTFRONT reaches 93% of the DC population weekly.
5
Wealthiest Counties
— Of the top 10 wealthiest counties in the US, half are located in the DC Metro Area.
70%
Worlds Internet
— As a leading tech hub, 2nd to Silicon Valley — The area is home to major tech headquarters including Amazon HQ2, General Dynamics, E*Trade and more. Termed "Data Center Alley, 70% of the worlds internet runs through DC's Northern Virginia corridor.
Source
VIRGINIA ECONOMIC DEVELOPMENT PARTNERSHIP, 2023
Deliver Impact in Washington, DC
Products & Services
From ad creative and design to campaign data and insights. We got you covered.
Let's Reach Your Target Audience Together
We are committed to the success of your brand or business. Get in touch using the form!
How can we help you?
I have a question about