BeautyBio is a fast-growing, global skincare brand that's committed to empowering individuals with clean, clinical-grade skincare and tools from home for a confident, limitless future. BeautyBio launched a dynamic, diverse, and eye-catching OOH campaign with clear messaging to drive brand awareness and emphasize their positioning as a tools and topics brand.
15.5%
Increase in Revenue in New York vs. Overall
10.8%
More New Users in New York vs. Overall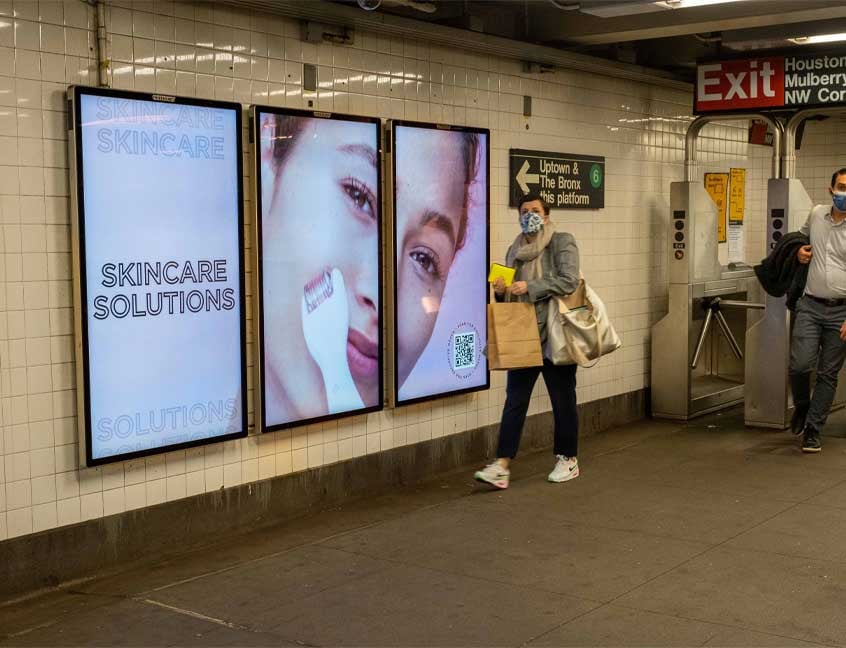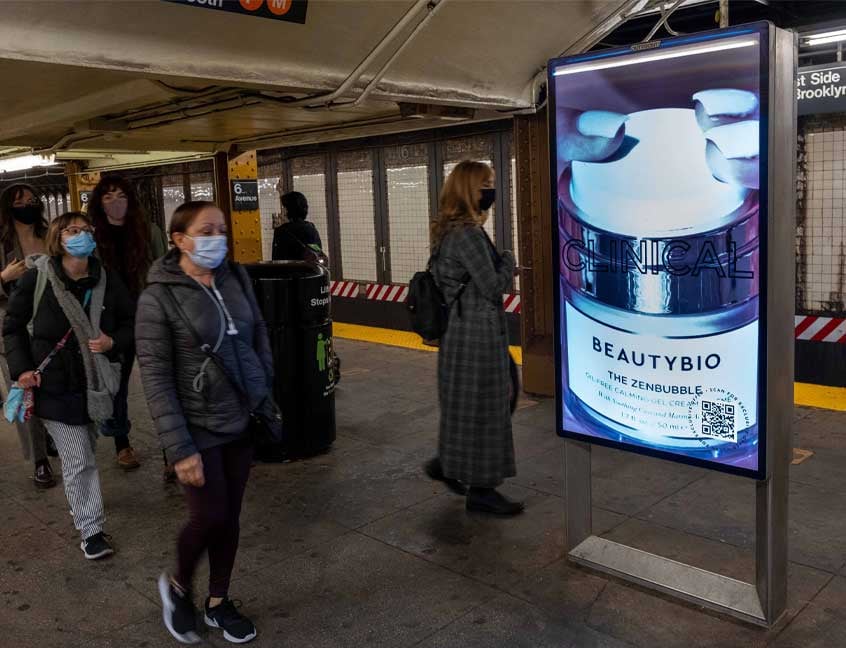 Strategically Placed
BeautyBio implemented a visually interesting campaign that featured clear and concise messages to engage individuals on the go. The ads were placed across highly trafficked commuter hubs on Liveboards, Video Urban Panels, and Interior Subway Cards.

Client Success
BeautyBio's OOH ads, featured both in and out of the subways, generated an astounding number of impressions. The company saw an increase in online sales after launching their campaign. In addition, BeautyBio also saw a sales lift across their main accounts in the NYC Metro area compared to 2020 during the same time period.

Creative Excellence
The campaign featured footage that showed products in use, along with interesting close-ups and texture. The brand also included a QR code leading to a dedicated landing page with a 30% off coupon to test the efficacy of QR codes across both mediums.


DISCLAIMER: OF COURSE, THE RESULT OF ANY CASE STUDY ARE SPECIFIC TO ITS FACTS. WE CAN'T GUARANTEE THAT ANY OTHER CAMPAIGN WILL DRIVE SIMILAR RESULTS, INCLUDING INCREASED TRAFFIC, END-USER ACTIVITY (CLICK-THROUGH OR SECONDARY-ACTION RATES), OR REVENUE.