With the demand for used cars at unprecedented levels, dealerships from coast to coast are encouraging auto owners to sell their vehicles. So when CarGurus, a 100% online car dealership brand, wanted to promote themselves as a destination for car sellers in addition to buyers, they turned to OUTFRONT. We then partnered with MFour to measure how CarGurus' out of home campaign impacted consumers.
Media Feature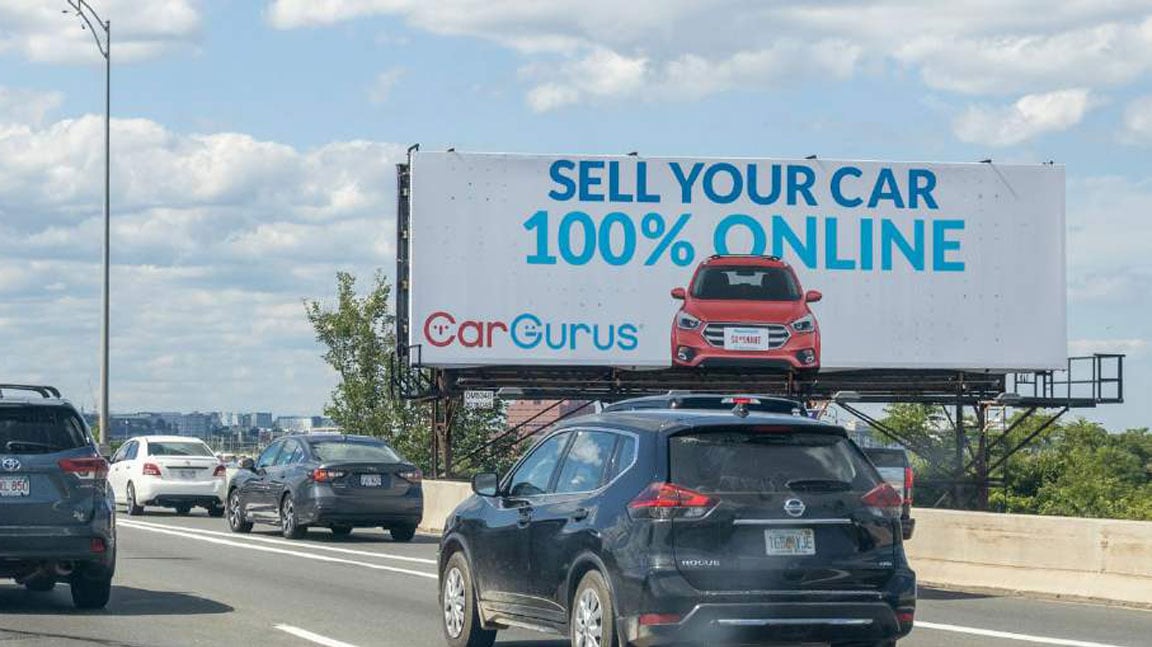 Strategy & Execution
- Markets: Boston, Chicago, Dallas
- Ad Formats: Bulletins, digital bulletins, liveboards
- Campaign duration: 8 weeks
- Methodology: Control vs. Exposed
Highlights and Results
- Unaided brand awareness rose by 43% among those exposed to OOH; aided brand awareness was lifted by 19%.
- 37% ad recall rate outperformed MFour's auto benchmark (33%), resonating more among those with previous brand experience (68%), men (45%), and those under 35 (41%).
- Among those who recognized the ad, 70% reported a better opinion of the brand; 82% said they would use CarGurus next time they are looking to buy or sell a car.
- Those exposed to OOH were 16% more likely to consider selling a car with CarGurus.
DISCLAIMER: OF COURSE, THE RESULT OF ANY CASE STUDY ARE SPECIFIC TO ITS FACTS. WE CAN'T GUARANTEE THAT ANY OTHER CAMPAIGN WILL DRIVE SIMILAR RESULTS, INCLUDING INCREASED TRAFFIC, END-USER ACTIVITY (CLICK-THROUGH OR SECONDARY-ACTION RATES), OR REVENUE.