Gemini is a regulated cryptocurrency exchange, wallet, and custodian that makes it simple and secure to buy bitcoin, ether, and other cryptocurrencies. Gemini partnered with OUTFRONT to introduce itself with ads designed to educate its audience and establish its brand.
18%
Increase in Brand Awareness
Source
OUTFRONTX, OCT 2022
21%
Increase in Consideration
Source
OUTFRONTX, OCT 2022
32%
Increase in Purchase Intent
Source
OUTFRONTX, OCT 2022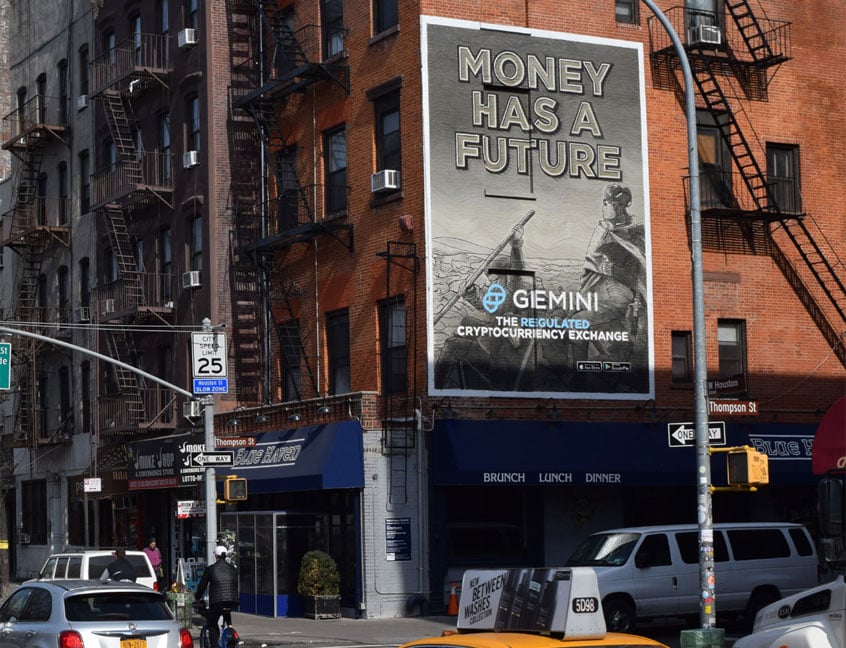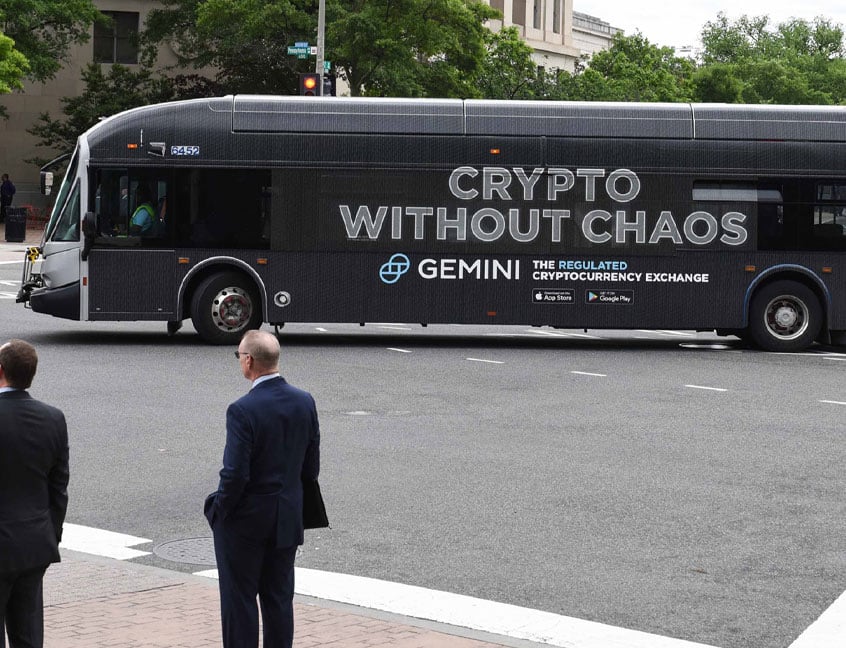 Strategically Placed
To show consumers that the future of cryptocurrency has arrived, Gemini wanted to display out of home ads in the faces of the financial and technology community. To do that, Gemini followed members' journeys with buses, taxis, street furniture, urban panels, and subway ads in highly populated financial areas.

Creative Excellence
The campaign's creative sparked a thoughtful dialogue about the future of money with phrases like "money has a future." The creative was designed to show consumers that the crypto revolution has the potential to solve meaningful, real-world problems that no other technology can, but only a thoughtful, rule-based approach will.

Client Success
Beyond driving increased brand health, marketing efforts proved the ability to supercharge the lower funnel engine. Gemini saw 110%+ daily onboarded account volume, increased efficiency across direct response efforts, and 3x higher volume and conversion benchmarks even after the campaign ended.


DISCLAIMER: OF COURSE, THE RESULT OF ANY CASE STUDY ARE SPECIFIC TO ITS FACTS. WE CAN'T GUARANTEE THAT ANY OTHER CAMPAIGN WILL DRIVE SIMILAR RESULTS, INCLUDING INCREASED TRAFFIC, END-USER ACTIVITY (CLICK-THROUGH OR SECONDARY-ACTION RATES), OR REVENUE.