Hope Not Handcuffs objective was to target areas around participating local municipalities to create awareness about the program and how they can help those in need of recovery. Beyond general brand exposure, the goal was to increase the number of program participants and to transition them to healthy recovery.
Media Feature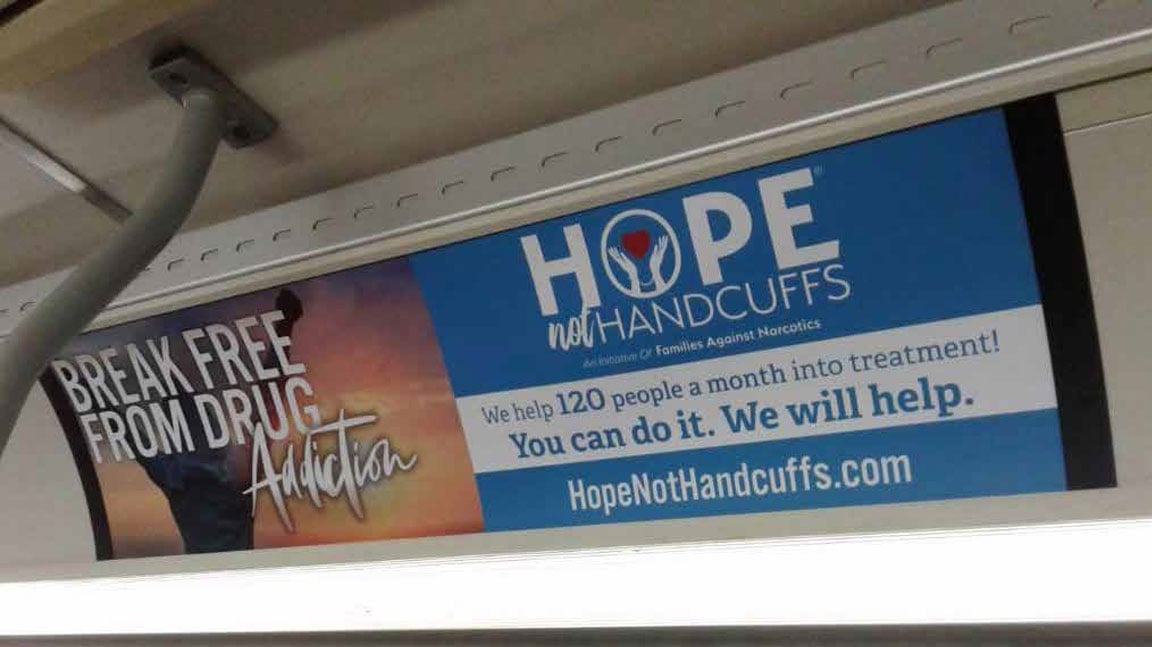 Strategy
Hope Not Handcuffs focused on geographically targeted areas where data shows people struggling with addiction and drug activity are prevalent. Additionally, they looked to reach GM audiences who potentially have loved ones that struggle with substance abuse.

Hope Not Handcuffs' 4-month campaign included a robust OOH media mix. Bulletins, Digital Bulletins, Posters, and Interior Transit Cards were spread across 8 Michigan counties in Detroit and Flint. All inventory utilized over-indexed against HHI of less than $25K audiences.

Results
Over the duration of 17 weeks, Hope Not Handcuffs campaign delivered 3.7M impressions against lower HHI audiences across Detroit and Flint. Additionally, they spoke to GM A18+ with over 20.5M impressions which captured 10.3% of Detroit and 60.8% of Flint.


DISCLAIMER: OF COURSE, THE RESULT OF ANY CASE STUDY ARE SPECIFIC TO ITS FACTS. WE CAN'T GUARANTEE THAT ANY OTHER CAMPAIGN WILL DRIVE SIMILAR RESULTS, INCLUDING INCREASED TRAFFIC, END-USER ACTIVITY (CLICK-THROUGH OR SECONDARY-ACTION RATES), OR REVENUE.