Immersive Frida Kahlo Exhibit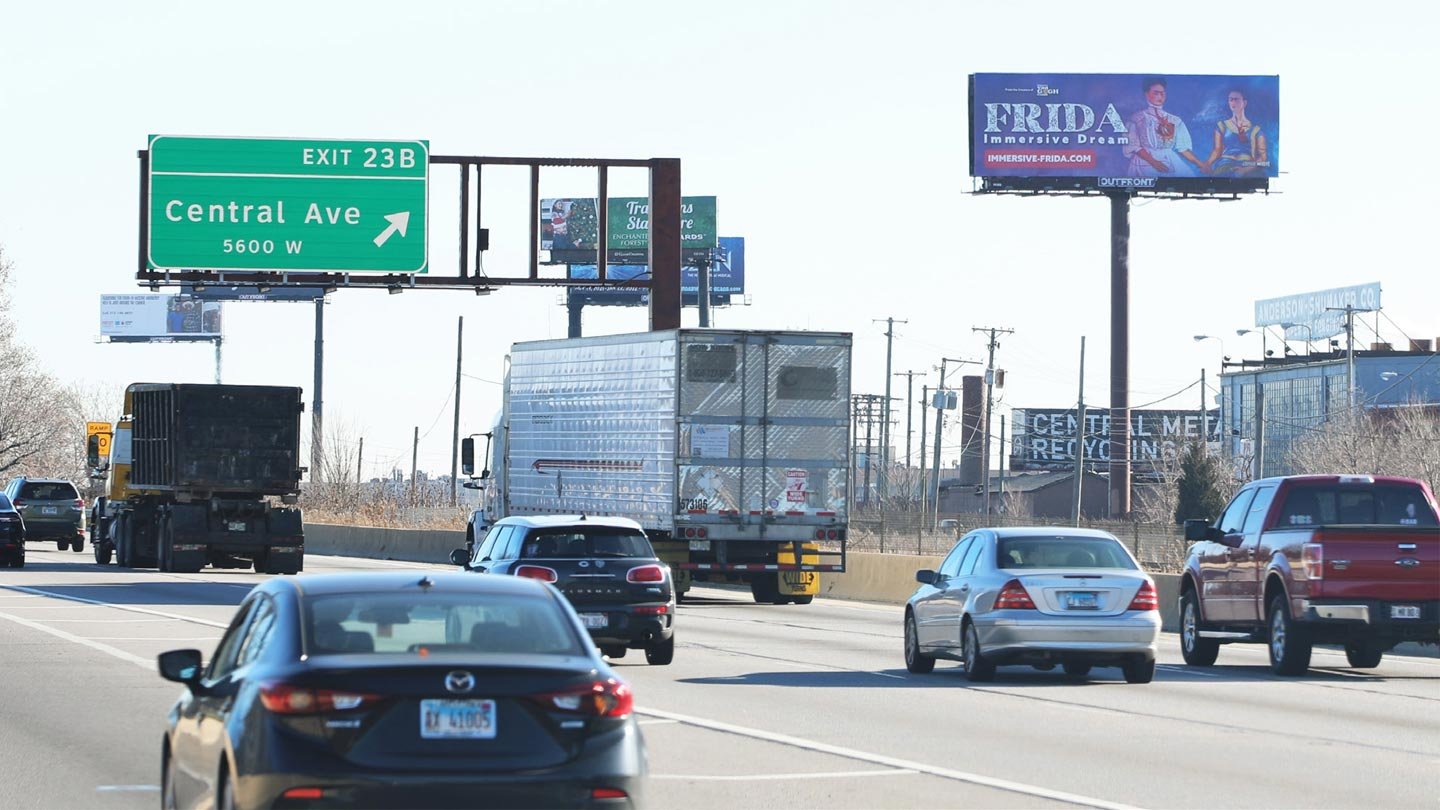 The Immersive Frida Kahlo Exhibit's OOH campaign objective was to generate awareness and excitement around the exhibit coming to Chicago and to drive ticket sales prior to the show opening in February 2022.
42M
18+ Impressions
Source
FRIDA IMMERSIVE DREAM
9M
Hispanic 18+ Impressions
Source
FRIDA IMMERSIVE DREAM
42%
Lift in Weekly Sales
Source
FRIDA IMMERSIVE DREAM
Media Feature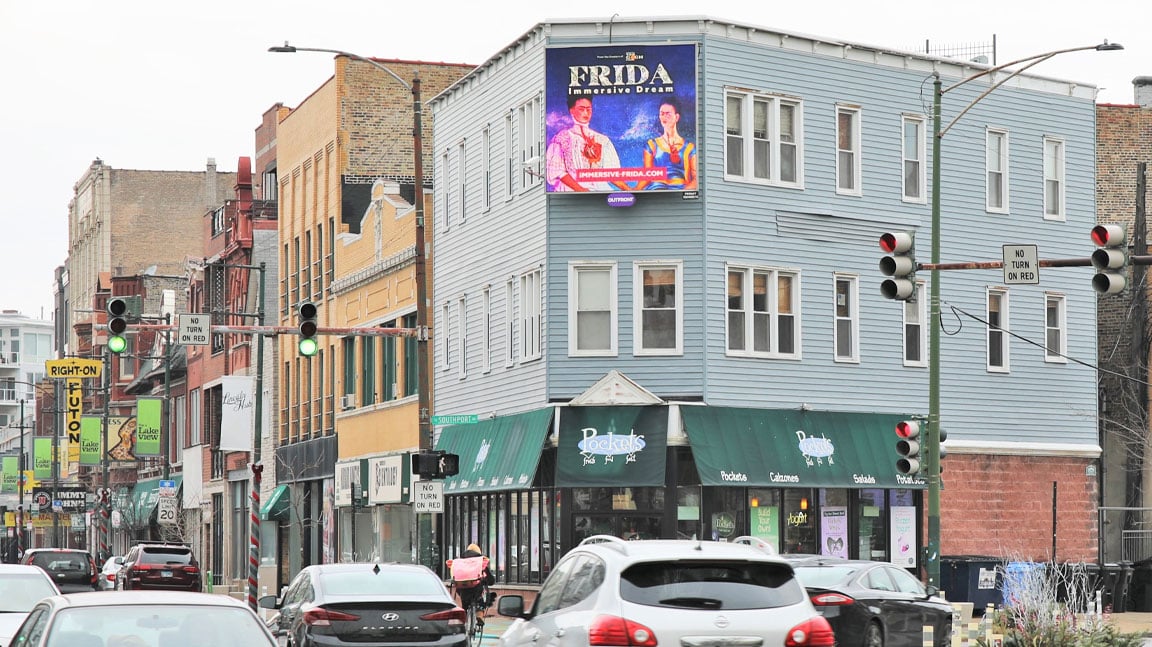 Strategy
This campaign utilized OOH messaging to reach Hispanic audiences, art enthusiasts, and tourists during the holiday season. The Immersive Frida Kahlo exhibit ran in trendy, hard-to-reach neighborhoods on digital posters as well as on large format expressway bulletins chosen to capture high impressions against the target audience.
Results
OUTFRONT's OOH canvases brought the Immersive Frida Kahlo artwork to life. This campaign saw a instant up-tick in sales due to the OOH formats, and near the end of the campaign the exhibit saw an 42% lift in weekly sales. Mutiple press outlets including TravelandLeisure.com, AFAR.com and LonelyPlanet.com covered the Immersive Frida Kahlo Exhibit.

"The campaign OUTFRONT was able to provide for Immersive Frida Kahlo was beneficial for the client's launch into Chicago. Frida creative provided the client valuable impressions to introduce this new exhibit."
- David Johnston, Media Supervisor – twenty6two International


DISCLAIMER: OF COURSE, THE RESULT OF ANY CASE STUDY ARE SPECIFIC TO ITS FACTS. WE CAN'T GUARANTEE THAT ANY OTHER CAMPAIGN WILL DRIVE SIMILAR RESULTS, INCLUDING INCREASED TRAFFIC, END-USER ACTIVITY (CLICK-THROUGH OR SECONDARY-ACTION RATES), OR REVENUE.